From November 11-15, 2021, the StartUp Learning Community hosted its annual 100-Hour Challenge, a signature innovation contest, very popular with undergraduates on UW-Madison's campus. The purpose of the Challenge is to help participants discover that creative thinking can be sparked by the unexpected and that the ability to tell an entrepreneurial story is an important part of startup success.
Historically, participating students created a new product prototype using cast-off salvage from UW-Madison's Surplus with a Purpose (SWAP). Given continued concerns around COVID-19, exacerbated by staffing and supply chain issues, the Challenge leadership decided that the contest should remain virtual this year and encouraged students to create their entries for the contest using materials easily found in their dorm rooms, apartments or homes.
The contest kicked off Thursday when students could log onto the 100-Hour Challenge website to see the list of "approved items" for creating their prototypes. Then, they spent a long weekend transforming their items into ideas they pitched to a team of community judges from gener8tor and StartingBlock. The entries were evaluated in three categories: most potential revenue value, most potential social value and creativity.
This year's winners once again prove that with a little ingenuity and a sense of humor, great ideas can come to fruition over a long weekend.
And the winners are…
Most Potential Revenue: Infrared Sticky Band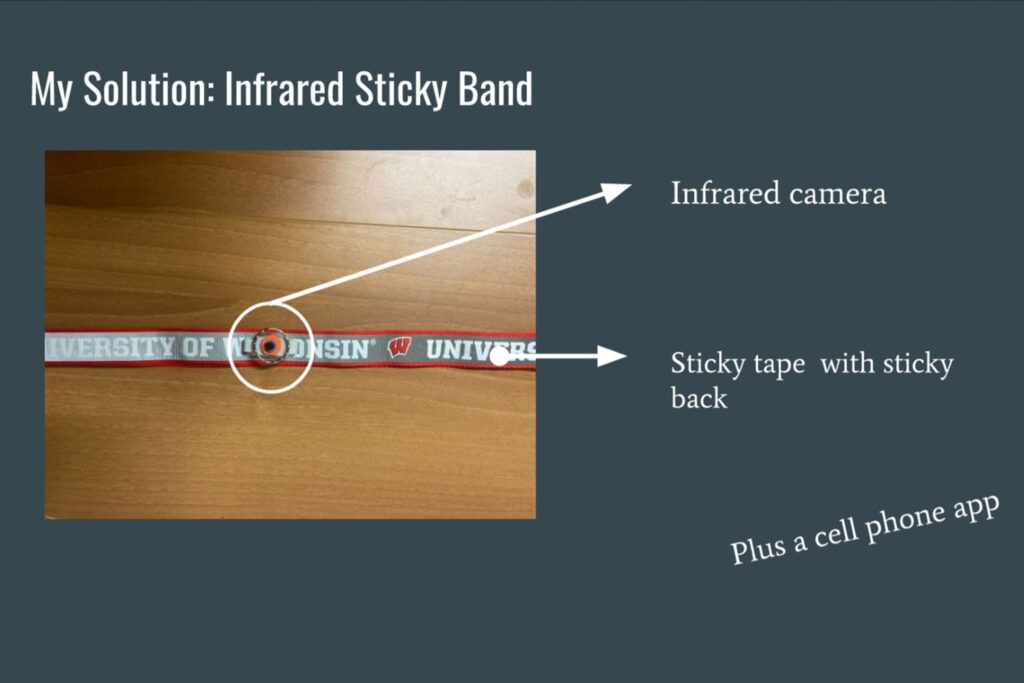 Most Potential Social Value: The Cleaner Enclosure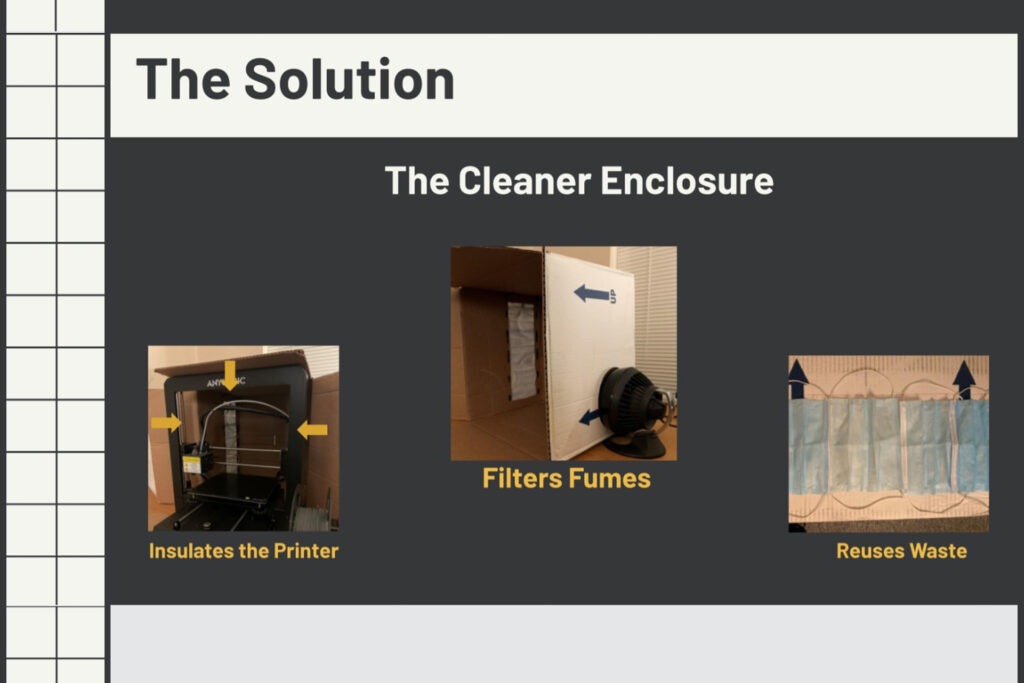 Creativity: Sleep Helmet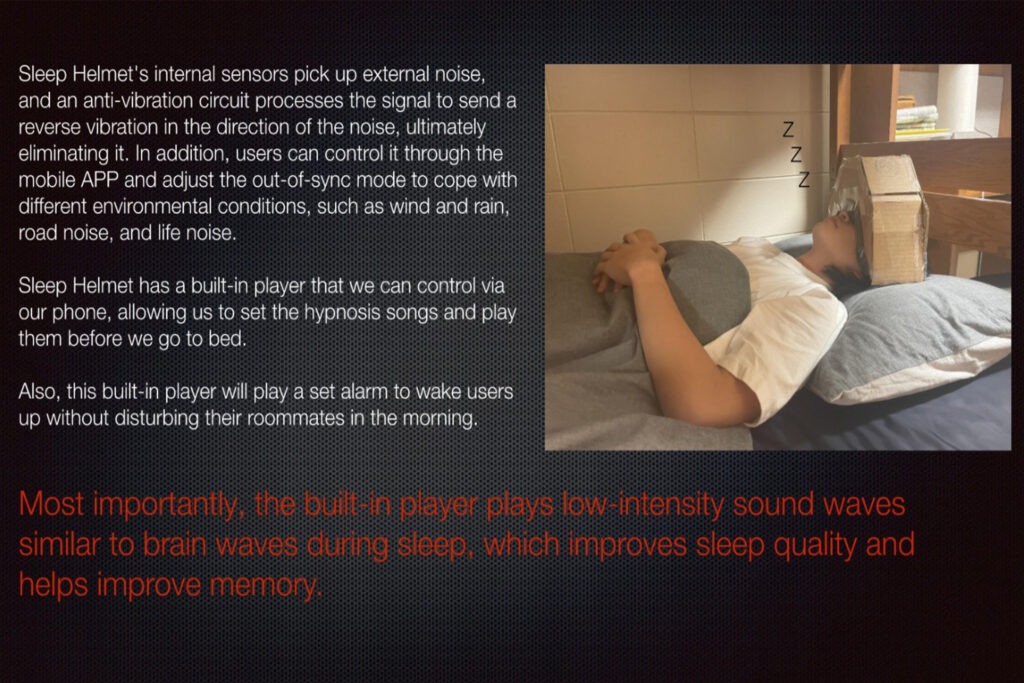 ---