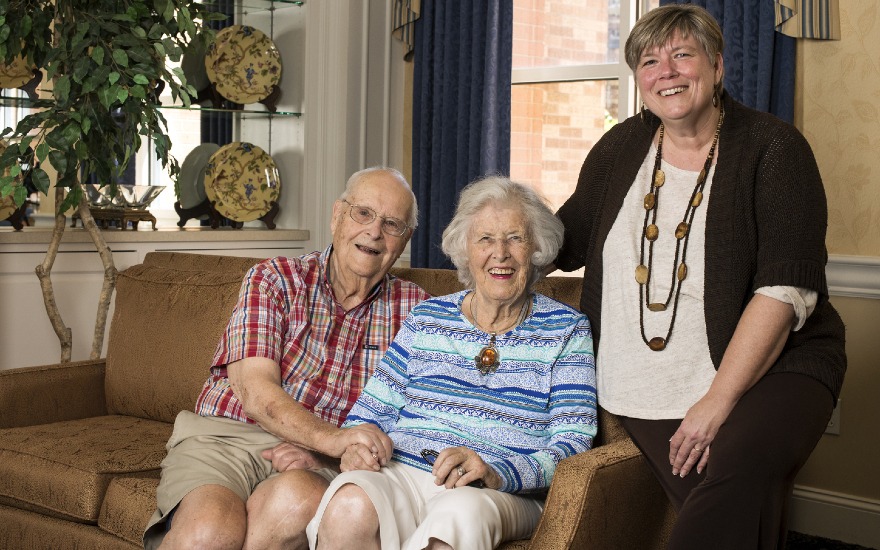 It is a hard fact of life that we cannot control everything. Even among enterprising cohorts like venture creators, sometimes all we can do is make the most of a harsh reality. The Sherry Wagner-Henry Scholarship in the Creative Arts and Entrepreneurship is a result of that effort to make the most out of a tragedy. Sherry passed away in May 2020 but over her eight years as the Director for the Bolz Center for Arts and Administration, she left an indelible mark on the program and her students.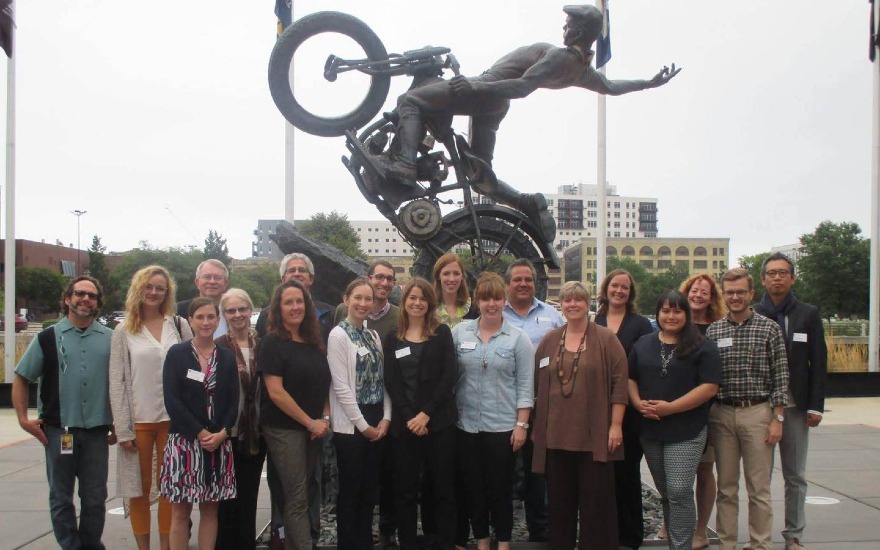 Max Fergus (BBA '18) was one such student, who graduated from the Wisconsin School of Business having already founded his company LÜM, and credits Sherry as an influence in his development as a young entrepreneur. In her honor Max very generously founded the Sherry Wagner-Henry Scholarship in Creative Arts and Entrepreneurship last year. Recently, the first three recipients of Sherry's memorial scholarship were selected, all of whom are ambitious student leaders with community-driven professional goals that the scholarship will help put within reach. The three awardees are highlighted below:
Kaela Esperanza Daichendt ($250) is a double major in Management & Human Resources and International Business at the Wisconsin School of Business. Originally from Chicago, Kaela is a Business Emerging Leaders (BEL) Scholar and part of many other initiatives on campus dedicated to further promoting diversity and inclusion efforts in the Wisconsin School of Business. In her future pursuits, Kaela aspires to become a community college professor and champion the value of education for students in an accessible setting. Additionally, she plans to launch her own business: a line of honey and wax cosmetic, bath, and body products derived from bee byproducts. She plans to use her scholarship to help fund her entrepreneurial pursuit.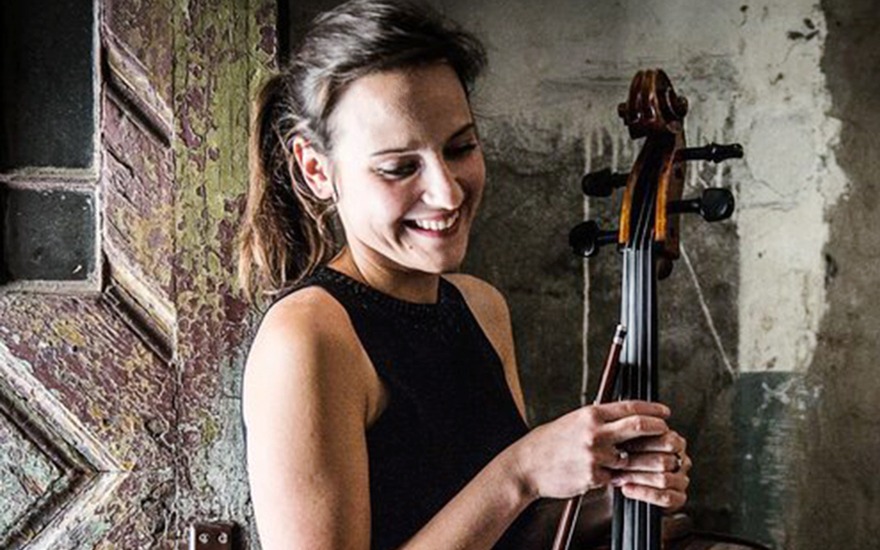 Magdalena "Magda" Sas ($750) performs across Europe, Asia and the Americas, appearing in renowned concert halls such as Musikverein and Konzerthaus in Vienna, BOZAR in Brussels, Witold Lutoslawski Studio in Warsaw, NCPA in Mumbai. A prize winner of international competitions, Magda presents masterclasses and workshops across the globe in collaboration with MusAid Organization, El Sistema, Global Leaders Program, Neemrana Foundation Delhi, and Jeunesses Musicales Belgium. Since 2020, she is also the Director of Program Development and Global Outreach at the International Cello Institute in Northfield, MN. In February 2021, as a member of the ICI Team, she launched the new initiative focused on supporting and promoting women cellists – C'ELLE.
Recipient of the prestigious Fulbright Scholarship and Paul Collins Wisconsin Distinguished Fellowship, Magda is a graduate of music conservatories in Poland, Belgium, and Austria, and was a member of the acclaimed European Chamber Music Academy (ECMA) in Vienna. She is a recent graduate of the prestigious Global Leaders Program, an Ivy League-curated Executive Education program for impact-focused art entrepreneurs.
Magdalena is currently completing her doctoral studies at UW-Madison, and is Co-Founder/Executive Director of Third Coast Chamber Collective, a group of emerging musicians from diverse backgrounds devoted to promoting the transformative power of chamber music through inspiring performances, residencies and workshops. She will use her scholarship to help finance TCCC programming and operations.
Midori Samson ($1,000) is a bassoonist, educator, activist, and scholar and holds degrees from The Juilliard School and The University of Texas at Austin. Currently, she is the Lecturer of Bassoon at the University of Wisconsin-Stevens Point and is 2nd bassoonist of the Wisconsin Chamber Orchestra. She has performed with the Chicago, Charleston, Omaha, and South Dakota symphony orchestras, Pacific Music Festival (Japan), and New York String Orchestra.
While she has the pleasure of performing around the world, she is happiest participating in creative projects that exemplify community engagement, social justice, anti-racism, and peace; recent collaborators include Yo-Yo Ma and Youth Music Culture Guangdong (China), Artists Striving to End Poverty (India/New York), Ubumuntu Arts Festival (Rwanda), Gabriela Lena Frank Creative Academy of Music, Civic Orchestra of Chicago, and Project Tumugtog (Philippines). Since 2017, she has also commissioned twelve bassoon solos by composers from across Africa.
She is finishing her doctoral degree as a Collins Fellow at UW-Madison studying bassoon and social welfare. Her dissertation suggests how musicians can operationalize social work principles to create a more anti-oppressive classical music landscape. She brings this philosophy to her role as the Artistic Director of Trade Winds Ensemble, a group of teaching artists that host composition workshops in partnership with social impact organizations in Nairobi, Chicago, and Detroit. Midori will be using her Sherry Wagner-Henry Scholarship in the Creative Arts and Entrepreneurship to support her work with Trade Winds Ensemble. MidoriSamson.com
Kaela, Magda, and Midori have already proven themselves to be promising advocates for the arts, both as patrons and benefactors, and now thanks to the Sherry Wagner-Henry Scholarship in the Creative Arts and Entrepreneurship, Sherry's unwavering commitment to helping students navigate the intersection of business and art through her work at the Bolz Center will continue.
---