Tuesday September 14, 2021
|
7:00pm
–
8:00pm
Badger Executive Talks
Join us for the next broadcast of Badger Executive Talks. The Wisconsin School of Business is proud to feature Business Badger Jim Wuthrich (BBA '86), President of Content Distribution for WarnerMedia.
In his role, Wuthrich oversees management, product lifecycle, and marketing for all content across WarnerMedia's portfolio. Wuthrich has been central to the development of in-home entertainment, especially the transition from DVD to digital. Wuthrich also serves as Chair of the Digital Entertainment Group (DEG), the industry group that advocates and promotes entertainment platforms, products and distribution channels which support the movie, television, audio, consumer electronics and IT industries.
During this live virtual event, Dean Sambamurthy and Wuthrich will discuss present-day topics affecting business, share important leadership lessons, and engage viewers in a live Q&A.
Join fellow WSB alumni, friends, and Dean Sambamurthy on the Wisconsin School of Business YouTube page for the live webcast and a chance to interact with other Badgers.
---
Speaker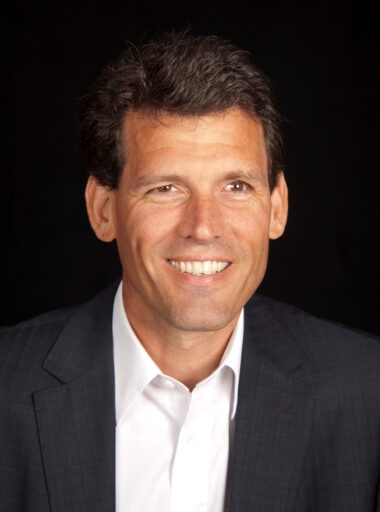 Jim Wuthrich, President of Content Distribution, WarnerMedia
Jim Wuthrich leads WarnerMedia's home entertainment business overseeing product lifecycle management, marketing, and planning for all content across WarnerMedia's portfolio. He also manages the content licensing group which is responsible for the distribution of first-run syndicated series and off-network television programs along with film license sales from across WarnerMedia.
Prior to his current role Wuthrich served as President, Warner Bros. Worldwide Home Entertainment and Games where he managed the studio's home entertainment and videogame businesses (Warner Bros. Home Entertainment and Warner Bros. Interactive Entertainment, respectively).
Throughout his career with Warner Media, Wuthrich has been central to the development and growth of in-home entertainment, from the introduction of DVD to the ongoing transition to digital. He was a pioneer in the development of digital ownership formats, forging strong alliances with Apple, Amazon, Google, Sony, Microsoft and Walmart, and licensing Warner Bros. content to numerous global services. He was inducted into Variety's Home Entertainment and Digital Hall of Fame in 2017. Prior to his career at Warner Bros., he led a tech startup and worked for Hallmark Cards as a strategist.
A graduate of Harvard Business School's Advanced Management Program, Wuthrich holds a degree in business from University of Wisconsin-Madison.