Tuesday, December 5
|
6:00pm
–
9:00pm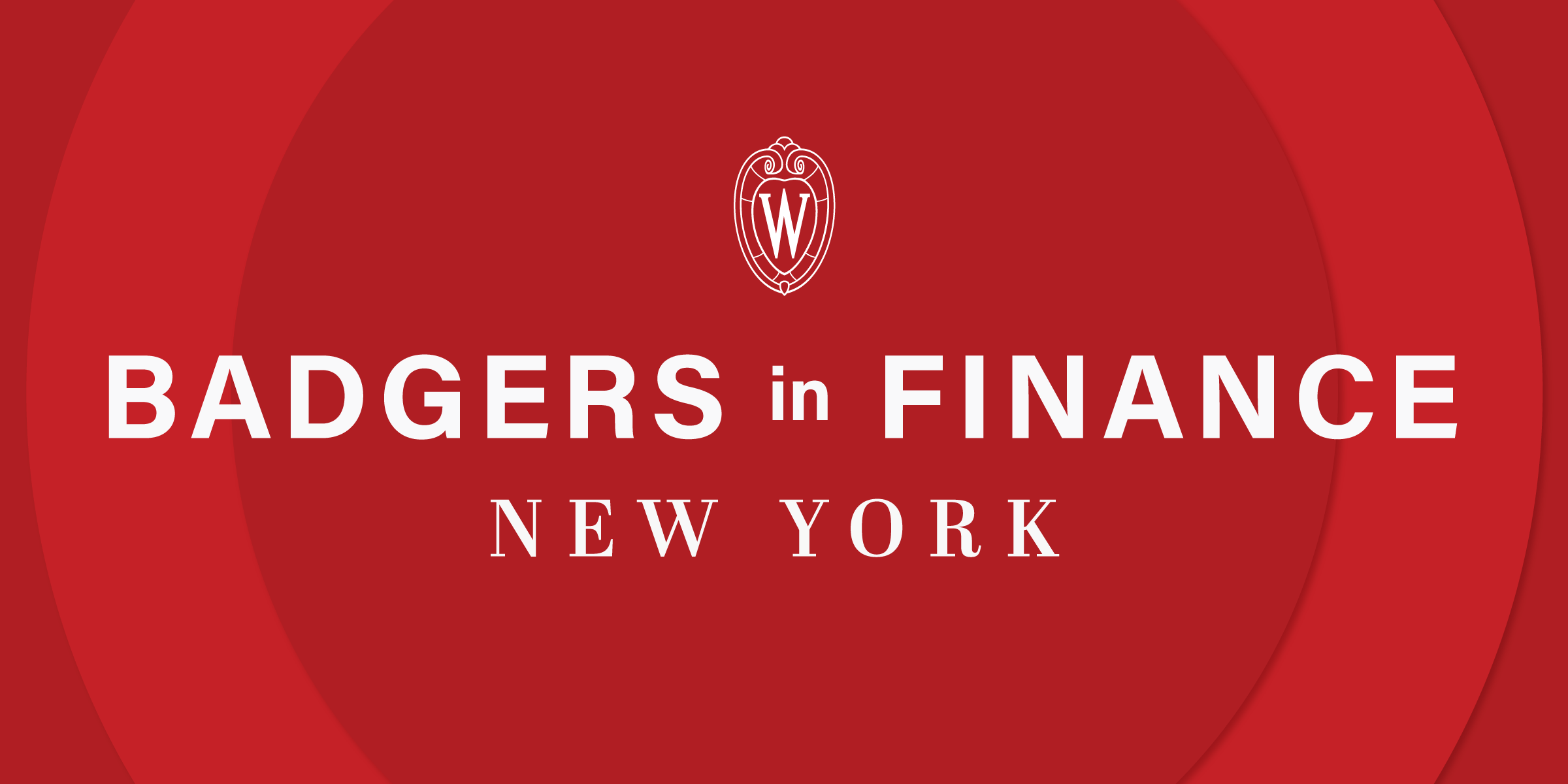 Join Badgers in Finance NYC as we explore the business side of the sports industry from the ownership, transaction, and investment angles.
You'll hear from a distinguished panel of alumni including Michael Kenworthy '05, managing director and head of U.S. Sports Investment Banking at Goldman Sachs, Paul Leff '83 & '84, founder and CIO of Warbasse67 and minority owner of the Las Vegas Raiders, and Jordan Solomon '00, partner at Arctos Partners. Discussion will be moderated by Ricky Sandler '91, the founder, CEO, and CIO of Eminence Capital.
Mingle with Vallabh "Samba" Sambamurthy, the Albert O. Nicholas Dean of the Wisconsin School of Business, and hear finance program updates from Bennett Cole, the finance program director and faculty member at WSB.
Space is limited and registration is required by November 21. There is no cost to attend.
---
Schedule and Location
Tuesday, December 5, 2023 | 6–9 p.m. EST
6–7 p.m. | Cocktails, hors d'oeuvres, and networking
7–8 p.m. | Program with Q&A
8–9 p.m. | Dessert and networking
Location | Convene, 237 Park Ave., New York, NY 10017 – between 45th and 46th Streets
---
Speakers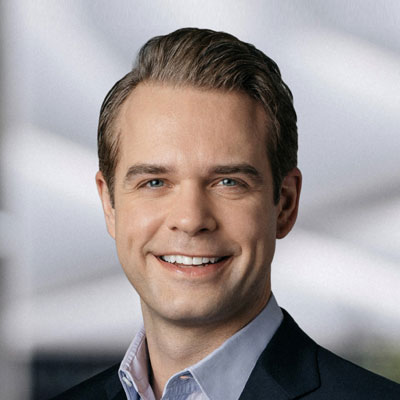 Mike Kenworthy
Mike Kenworthy is a managing director and head of U.S. Sports Investment Banking at Goldman Sachs, where he advises teams, owners, and leagues across M&A transactions and capital raises.
Prior to joining the firm, Kenworthy was a director at Revolution Growth. Earlier in his career, he was an associate at Allen & Company, LLC.
Kenworthy earned a BA in economics from the University of Wisconsin–Madison in 2005 and an MBA from Harvard Business School in 2012.
Paul Leff
Paul Leff runs his family office, Warbasse67, out of New York City. He co-founded Perry Capital in 1988, served as its CIO, and retired from Perry Capital in 2014. From 1986 to 1988, he was a principal and portfolio manager at Harvard Management Company. From 1984 to 1986, he was a trader and research analyst at Kayne Anderson and Co., where he specialized in corporate reorganizations. Leff is a founding member of the Wisconsin Naming Partners, a Wisconsin Alumni Research Foundation board member, and served for 12 years as a Wisconsin Foundation and Alumni Association (WFAA) board member, including vice chair of the Investment Committee of the WFAA board. Leff has also served as co-chair of the Wisconsin Eastern Alumni Scholarship Fund, an organization that provides academic scholarships to disadvantaged minority students from New York City. He has been a minority owner of the Las Vegas Raiders since 2007. Leff earned an MS in finance and a BBA in finance and economics at the University of Wisconsin–Madison.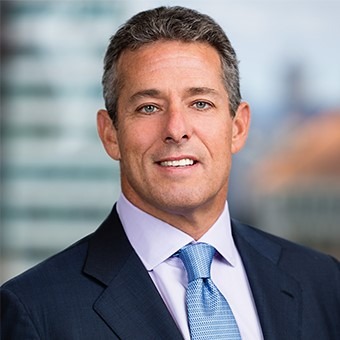 Ricky Sandler
Ricky Sandler founded Eminence Capital in 1999. Today, Eminence is a ~$6.9B global investment management organization that invests client capital across global financial markets. As CEO and CIO of Eminence, Sandler is responsible for setting the firm's strategic direction as well as directly managing its 20+ person investment team and diversified investment portfolio. Prior to launching Eminence, Sandler was co-founder and co-general partner of Fusion Capital Management, a firm that managed a long/short hedge fund focused on global equity securities. Prior to that, he was a research analyst at Mark Asset Management, where he began his investing career in 1991. Sandler received a BBA in accounting and finance, graduating with honors from the University of Wisconsin−Madison. Sandler developed and currently teaches a capstone finance course at the Wisconsin School of Business, Applied Equity Markets Research, and launched Badgers in Finance, a professional and recruitment network for UW students and alumni across financial services. Sandler serves as an advisor on the Investment Committee for the University of Wisconsin Foundation and is a Chartered Financial Analyst.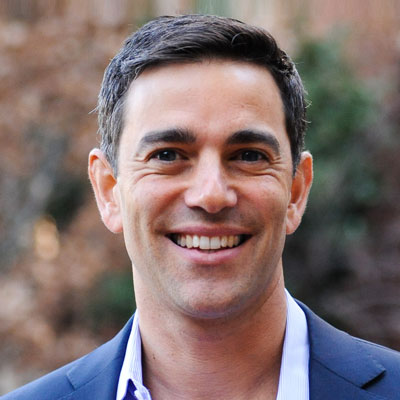 Jordan Solomon
Jordan L. Solomon is a Partner of Arctos Partners. Mr. Solomon is on the Investment Committee, and directs the Firm's strategy, sourcing, executing, and managing investments for the Firm.
Prior to the formation of Arctos Partners, Solomon served as Executive Vice President of MSG Sports at the Madison Square Garden Company, where he was responsible for MSG's $700 million annual sports business operations, including the New York Knicks (NBA) and New York Rangers (NHL). Solomon led commercial strategy for the teams, including sponsorships, ticketing, marketing, merchandizing, venue operations, and analytics. He also interfaced with league executives of the NBA, NHL, and NBA G-League. Solomon was responsible for evaluating acquisitions for MSG Sports and leading MSG's 2017 acquisition of Counter Logic Gaming. Under Solomon's leadership, MSG Sports grew revenue and operating profits, grew direct-to-consumer ticket sales, and enhanced the fan experience through stadium renovations.
Solomon joined MSG from the NBA, where he was Vice President of Team Marketing and Business Operations, the internal consulting group of the NBA. In this role, he advised team owners and executives on strategies and tactics to increase team revenues and profitability. Solomon also led TMBO's strategy and analytics group, which provided analytical insights on ticket pricing, retention modeling, and customer segmentation to all NBA teams.
Prior to the NBA, Solomon was an Associate Principal at McKinsey & Company in the Asset & Wealth Management and Sales & Marketing Practices. At McKinsey, Solomon advised senior executives on strategy, sales and marketing, and operations, and conducted due diligence for private equity firms. He served clients in the sports, media and entertainment, gaming, and financial services industries. Solomon started his career with SVB Capital, where he was a Director of the Venture Capital Group and worked to launch SVB's first fund of funds and venture capital fund.
Solomon graduated with distinction from the University of Wisconsin–Madison with a BA in economics and international relations. He received his MBA from the Tuck School of Business at Dartmouth College and an MPA from the John F. Kennedy School of Government at Harvard University. In 2018, Solomon was named a Forty Under 40 honoree by the Sports Business Journal.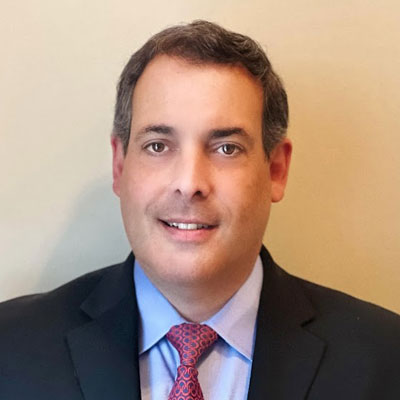 Bennett Cole
Bennett Cole is a faculty member and the Finance Program Manager at the Wisconsin School of Business, where he is responsible for providing course instruction, managing the finance department's Career Forward initiative—which is aimed at maximizing student career outcomes across various finance pathways—and developing/managing relationships with corporate and institutional partners.
Outside WSB, Cole serves as a General Partner at Emerging Ventures Capital, a Los Angeles-based venture capital firm focused on early-stage equity investments in emerging technology companies across the U.S., Canada, and Israel. From 2005 to 2021, he was the CEO of FalconBridge Capital Markets, a FINRA and SEC-registered investment banking organization based in Charlotte, North Carolina. Prior to forming FalconBridge, Cole served as Group Head of Middle Market Investing and Lending at CSG Investments, Inc., a $13 billion investment manager located in Dallas, Texas. Before joining CSG, Cole was a Managing Director and Head of Global Fixed Income Investment Banking & Debt Capital Markets at Raymond James & Associates, where he sat on several management committees, including the Fixed Income Commitments Committee, the Fixed Income Derivatives Transaction Review Committee, and the Fixed Income Management Committee. Prior to Raymond James, Cole was a Managing Director and Head of the Consumer, Esoteric, and Mortgage Assets Structured Finance Groups at Wells Fargo Securities. Bennett was previously a Director in the Global Commercial and Investment Banking Group at Bank of America Securities, where he specialized in structured finance and asset securitization.
Cole is a graduate of the Kenan Flagler Business School at the University of North Carolina at Chapel Hill (BS) and the Fuqua School of Business at Duke University (MBA). During his banking career, he was a registered principal with the Financial Industry Regulatory Authority (FINRA) and held Series 7, 63, 24, 28, and 79 licenses.
Vallabh Sambamurthy
Vallabh "Samba" Sambamurthy is the Albert O. Nicholas Dean of the Wisconsin School of Business (WSB) at the University of Wisconsin–Madison, a role he's held since August 2019. A leading global expert on how businesses compete in the digital economy, his work has been featured in top academic journals and books on digital transformation.
At WSB, Sambamurthy has led a significant strategic vision to transform the school's portfolio of program offerings, enhance progress in diversity, equity, and inclusion, and expand and enrich faculty intellectual expertise. Under his leadership, WSB has launched a new hybrid professional MBA and several one-year master's programs, redesigned its executive MBA, elevated the full-time MBA, and grown the undergraduate program. In addition, during Sambamurthy's tenure, WSB has hired more than 30 new faculty members with expertise in emerging and in-demand fields, grown the diversity of its student body, and reached all-time highs in student career placement.
Prior to his arrival at WSB, Sambamurthy served as the Eli Broad Professor at the Broad College of Business at Michigan State University, in addition to leadership roles including the associate dean of the MBA and professional master's programs, associate dean for outreach and engagement, and chair of the accounting and information systems department. Additionally, he held faculty appointments at the University of Maryland and Florida State University.
Sambamurthy has served on the editorial boards of premier academic journals, including two terms as editor-in-chief of Information Systems Research and leadership roles in professional associations. He has garnered several recognitions for his significant contributions to teaching, research, outreach, and mentoring, including the LEO Lifetime Achievement Award from the Association of Information Systems.
Sambamurthy received his PhD from the University of Minnesota, his MBA from the Indian Institute of Management, and his B.E. from the National Institute of Technology (Tiruchirappalli, India).
---
Location