Tuesday November 9, 2021
—
6:00pm
–
9:00pm
EST
The UW in NYC
Please join the UW and fellow Badgers in Finance for this year's exclusive program. You'll hear from one of the most successful entrepreneurs of this generation, Kenny Dichter '90, the Founder & CEO of Wheels Up, during an intimate discussion with Ricky Sandler '91, the Founder and CEO of Eminence Capital, as they delve into a range of topics on starting a business, building and scaling a successful organization, building a brand and sustaining an entrepreneurial and performance oriented culture.
You'll also hear from Vallabh "Samba" Sambamurthy, the Albert O. Nicholas Dean of the Wisconsin School of Business, as he shares his strategic goals and the progress made toward strengthening WSB since he joined as Dean in August 2019.
Date: November 9, 2021
Time: 6:00-9:00pm
6-7pm Networking, Cocktails and Hors d'oeuvres
7-8pm Program and Q&A
8-9pm Networking and Dessert
Place: Harold Pratt House
58 E 68th St
New York, New York 10065
United States
+ Google Map
The Harold Pratt House will require the full proof of vaccination of all guests entering the premises. Full vaccination must be completed no later than fourteen days before the date of the event. Partial or no vaccination will not be allowed to enter. The Harold Pratt House will accept proof via the vaccination card, a photo of the vaccination card, NYC COVID Safe, or the NY Excelsior Pass
There is no cost to attend this event.
---
Speakers
Kenny Dichter
Kenny Dichter is the Founder, Chief Executive Officer and Chairman of WUP. Mr. Dichter has long been recognized as an entrepreneur with expertise in branding, marketing, public relations and advertising. Prior to founding WUP, Mr. Dichter founded Marquis Jet and pioneered the first-ever fractional jet card program. Mr. Dichter successfully led Marquis Jet through its sale to Warren Buffett's Berkshire Hathaway's NetJets in 2010.
Among his other founding credits, in 2010, Mr. Dichter co-founded Tequila Avion, an ultra-premium tequila brand which was acquired by Pernod Ricard in 2014. Mr. Dichter is also a founding investor in Juice Press, an organic food and juice company with 86 locations in the United States. Earlier in his career, Mr. Dichter co-founded Alphabet City, a sports marketing and music company that was sold to Robert Sillerman's SFX Entertainment in 1998.
Mr. Dichter is very involved in philanthropic initiatives and in 2020, he spearheaded Meals Up with Wheels Up partners and ambassadors to fight hunger using the Wheels Up Cares platform to support the efforts of the organization, Feeding America. Mr. Dichter is a major supporter of his alma mater, the University of Wisconsin-Madison. In 2019, he partnered with the Office of Admissions and Recruitment in Madison to launch the Fly High Fund, which will support digital outreach to students with diverse backgrounds to encourage them to apply. Mr. Dichter holds a B.A. of Sociology from the University of Wisconsin-Madison.
---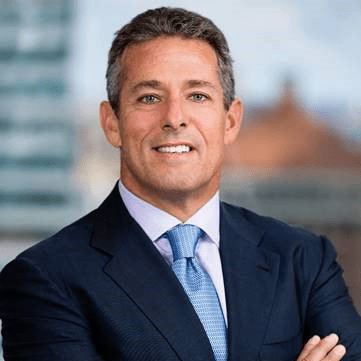 Ricky Sandler
Ricky founded Eminence Capital in 1999. Today, Eminence is a ~$7.0B global investment management organization investing client capital across global financial markets as well as private equity markets. As CEO and CIO of Eminence, Ricky is responsible for setting the firm's strategic direction as well as directly managing its 20+ person investment team and diversified investment portfolio. Prior to launching Eminence, Ricky was co-founder and co-general partner of Fusion Capital Management, LLC. Prior to that he was a research analyst covering a wide range of industries and companies for Mark Asset Management, where he began his investing career in 1991.
Ricky received a BBA in Accounting and Finance graduating with honors from the University of Wisconsin. Ricky has served as a board member for the University of Wisconsin Foundation and as a member of its Development Committee, Investment Committee and Traditional Asset Subcommittee. Ricky is also a Chartered Financial Analyst.
---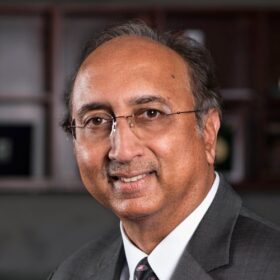 Vallabh "Samba" Sambamurthy
Vallabh (Samba) Sambamurthy is the Albert O. Nicholas Dean of the Wisconsin School of Business. Recognized as an impactful administrator, attentive leader, and preeminent scholar in the areas of innovation and digital strategy, Dr. Sambamurthy brings extensive experience to the dean position.
A leading expert on how businesses compete in the digital economy, Dr. Sambamurthy's work has been featured in leading academic journals. Several Fortune 500 firms have engaged him as a consultant. Prior to his current role, Dr. Sambamurthy served as Eli Broad Professor and associate dean of the MBA and professional master's programs at the Broad College of Business at Michigan State University.Dr. Sambamurthy received his PhD from the University of Minnesota, his MBA from the Indian Institute of Management, and his B.E. from the National Institute of Technology (Tiruchirappalli, India)
Contact Us
View Organizer Website
badgersinfinance@supportuw.org