Thursday, December 14
|
9:00am
–
12:00pm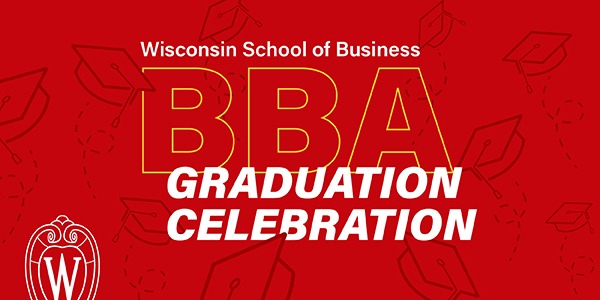 Seniors! Save the date and celebrate! The BBA Program would like to honor all undergraduate December grads with a fun send-off on Thursday, December 14 in the Grainger Hall East Atrium. Photo opportunities, refreshments and a celebration gift will be provided for all December grads.
Stay tuned for more information!
December Graduate Gift
December grads – claim your gift! Join us at the December 14 event to claim your graduation gift- a black steel travel mug branded with the Wisconsin School of Business logo. Simply complete your post-graduation survey to claim your gift on Thursday, December 14 in the East Atrium from 9 am – 12 noon.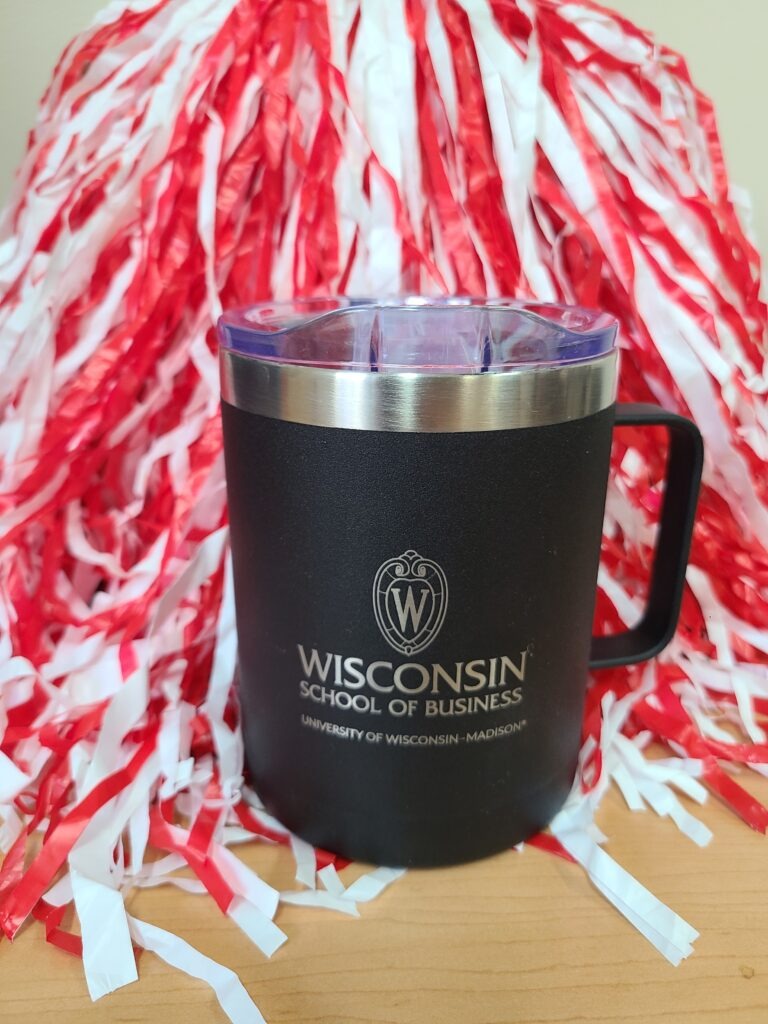 Complete the Post-Graduation Survey Today!
Please complete the Handshake Survey to report your plans after graduation. This link will only work if you are on track to graduate or have applied to graduate. All graduates are expected to complete this survey, as we are required to provide summarized post-graduation data for accreditation, rankings, and as a legal requirement from the Wisconsin legislature. The data is also used to inform students and employers hiring our students of what makes an offer competitive. By completing this survey, you will help us help future Badgers.  If you are still looking for a job after graduation, our Career Engagement Team will follow up with you to ensure that you are supported as you transition out of school.
Apply to Graduate
December 2023 grads- in order to have your name in the commencement program the deadline to apply was November 3. Students that do not meet this deadline can still apply, however their name will not be in the commencement program, and they will not be considered for Distinctive Scholastic Achievement.
December graduates can still participate in May commencement and graduation celebrations.
Be sure to check out the University's Commencement website. For additional information please read this myBiz blog post.