With the first half of the fall semester coming to a close, the Actuarial Club has been off to a great start. In the past few weeks, the club welcomed about 140 new members, totaling 320 active members.
But let's reflect to September. We began the semester at our Fall Kickoff on September 16 with more than 180 members in addition to the Actuarial Science faculty and BBA advisors. The event consisted of introductions by faculty and advisors, followed by a short presentation by the club officers. Despite the sadness of 45 boxes of pizza running out in no time, members enjoyed participating in the kickoff and stayed around to make new friends.
A few days after the kickoff, the Actuarial Club collaborated with RMIS to hold a student-led prep session for the Annual Risk & Insurance Fair. The session was geared toward building confidence among underclassmen and recommending "best practices" for the career fair. The session was led by seniors in the fields of Actuarial Science and RMI who shared some of their own experiences while providing feedback to members and helping them get comfortable with employer interactions.
With the increased success of the club's mentorship program, we continued our most recent format of "mentorship families." The mentorship families consist of four or five students from different class standings that are paired on the basis of hobbies and interests. Having such a structured program in place has helped increase members' engagement at events, and allowed for the opportunity to learn and give back at the same time.
All in all, the Actuarial Club has had an amazing start to the year. When considering hundreds of members at four educational presentations, two volunteer events and two super FUN socials (including a Halloween game night with costumes and raffle prizes), one can only imagine all that is left to come.
P.S. Don't forget to check out our brand new (aesthetically pleasing) website.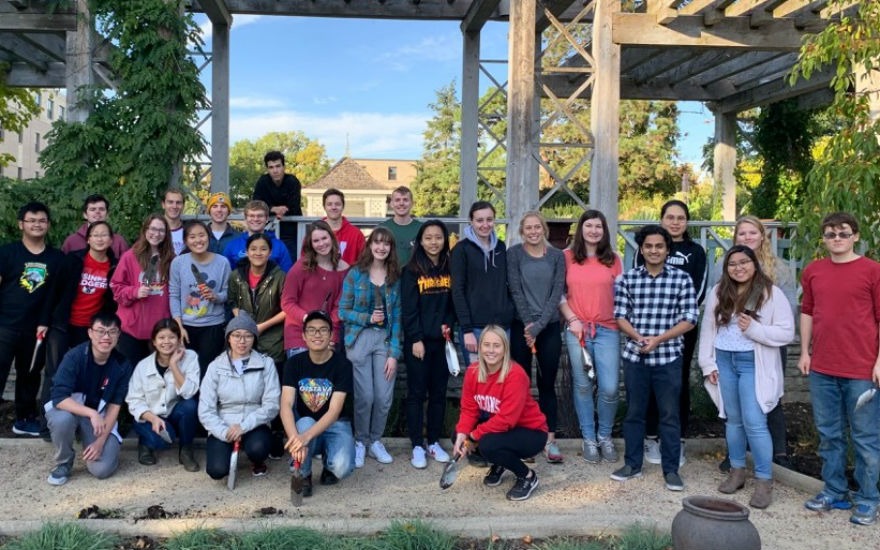 Actuarial Club at Allen Centennial Volunteering Event
---