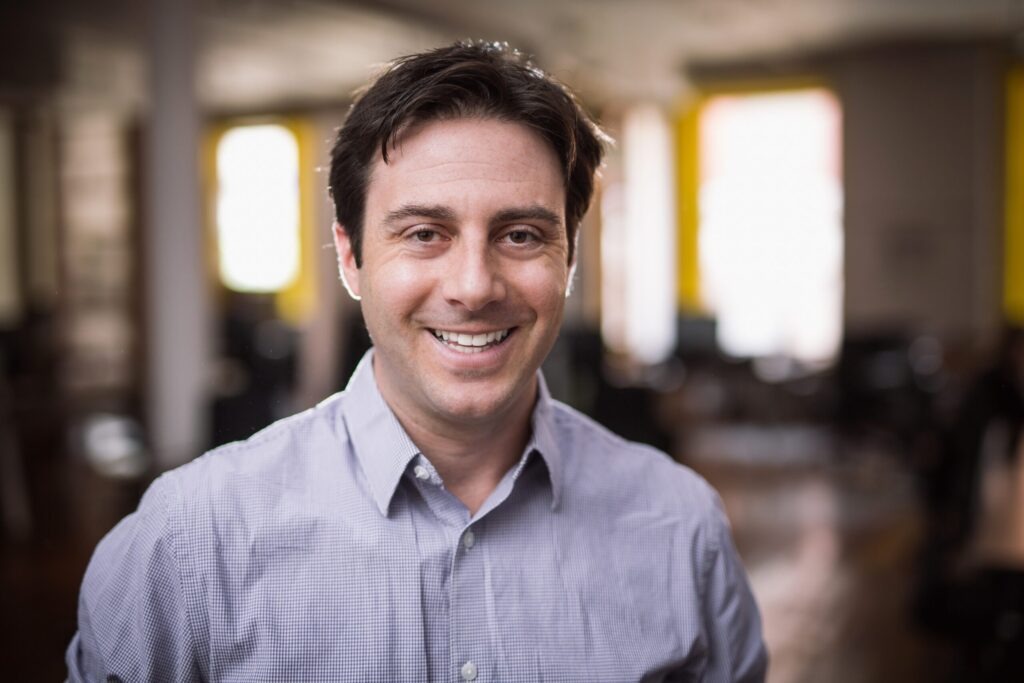 The world is pushing for businesses that make a positive impact. Professionals and consumers want sustainability, inclusivity, health, and equity from the companies they work for and support. The Wisconsin Full-Time MBA Program at the Wisconsin School of Business is committed to producing creative thinkers who can lead the way for these companies.
The School's Center for Brand and Product Management recently had its Fall 2019 Extended Advisory Board Meeting and Alumni Reunion. The theme was "Marketing and The Social Good."
They welcomed Afdhel Aziz, one of the world's leading experts in marketing innovation and the power of purpose. He's the co-author of Good is the New Cool: Market Like You Give a Damn.
The center also brought in three alumni who are working in a diverse range of socially minded roles—in human rights nonprofits, traditional companies, and for health-oriented brands. Each spoke about how having business and marketing skills allows them to advocate for the greater good and find solutions to truly human problems, providing people with products and services that help give them better lives.
Andy Freedman (MBA '06)
Co-founder and Managing Director of Miles4Migrants, Vice President of Marketing and Experience at Assured Allies
Andy Freedman has worked on some of the most prominent brands in the world, lived abroad, and become a successful marketer. However, he couldn't help but feel like "purpose" was missing from his life. He strove to find a balance between working in a career that suited his skills while also contributing to a greater good.
While living in Israel, Freedman learned about the conflicts facing refugees. He researched the sociopolitical conditions causing their need for a new home, and met with as many refugees as he could. He soon learned that air travel was a major barrier for relocation: Refugees relocating to the U.S. are faced with a loan they need to pay back to cover their airplane tickets.
Freedman himself used his accumulating airline mile points to pay for his flights and wondered if he could donate miles to refugees to pay for their travel. It turns out he could, and thus began Miles4Migrants, a nonprofit dedicated to providing refugees with air miles, helping them relocate without an initial burden of financial worry.
Freedman and his co-founders are tapping into the billions of dollars worth of unused air miles in the U.S. to help individuals and families relocate. Miles4Migrants is currently booking more than 100 travelers a month.
Angie Peltzer (MBA '16)
Marketing Manager at Kohler Company
Like Freedman, Angie Peltzer has had a wide-ranging career path that has taken her all over the world. Before earning her Wisconsin Full-Time MBA, she worked in international labor affairs. After her MBA, she sharpened her focus in marketing, working for a consumer goods brand. Her current role at Kohler Company is different. She's not a consumer-facing marketer of products, but rather a manager of Kohler's brand as a sustainability leader. She doesn't have the budgets of some of her counterparts—"my marketing budget is essentially your rounding error," she jokes. She makes up for the budget by promoting real change within a traditional industry.
Peltzer says much of her work since starting at Kohler has been moving from marketing who was doing sustainability work at Kohler, to what the company wants to accomplish as a result of its sustainable efforts. Peltzer helped reframe the company's environmental and social impact in terms of better planet, better communities, and better lives.
She also mentioned that 50% of Kohler's earned media coverage is about its waste lab, where Kohler creates new products from other projects' waste.
"We need people to be advocates for the operational change, and we need people to spread the word … and to invest and amplify this work," says Peltzer. "Everyone can play a role if they'd like to."
Kurt Kober (MBA '07)
Vice President, Retail and E-commerce at The Honest Company
Kurt Kober says The Honest Company's goal is to "do good and do well." The Jessica Alba-founded health and beauty company skyrocketed after its launch with a brand that was focused on helping families live healthy lives. After its overnight success, the Honest Company faltered at times, but always remained true to its mission, showing recent signs of growth and stability. "There's fidelity to a purpose," says Kober. "You have to have commitment to your purpose."
Much of the company's reinvigorated success has come from corporate partnerships with companies like Target. For Kober, real partners are like family. "They love you, they challenge you, they're there for you," he says. If partners only care about their return and not the purpose of your business or the people involved, business might not go so well. The Honest Company found people dedicated to its mission and are seeing results.
The Wisconsin Full-Time MBA Program helps you get the career you want with ten career specialization offerings and certificates in business, environment, and social responsibility; entrepreneurship; business analytics; and strategic innovation.
---