The unprecedented COVID-19 pandemic raises countless questions and concerns for business leaders. Though the situation is evolving rapidly and it's hard to predict what our communities and corporations might be facing next, we're turning to the Business Badger alumni network for insights.
Our new "Ask an Alum" series poses questions to business leaders across the globe, all connected by their education at the Wisconsin School of Business. Let's learn from and support each other as we navigate the COVID-19 pandemic together.
---
Field of Focus: On Continuity of Lab Operations
We asked members of the Wisconsin Business Alumni Board two questions about how they are dealing with the COVID-19 pandemic:
What is your company doing in the face of COVID-19?
What should professionals in your industry or discipline learn from the pandemic?
Jamie Shah (BBA '07), chief operating officer of Chem-Impex in Wood Dale, Illinois, responds: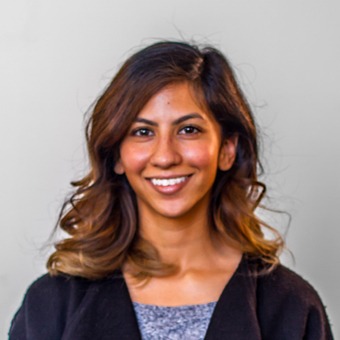 "Chem-Impex is a specialty lab chemical organization that empowers researchers with the best tools so that they are able to make new drug discoveries and better our world. Now more than ever the importance of our work is being showcased. We support the laboratory scientists and researchers on the frontlines of the COVID-19 pandemic by providing them high quality laboratory chemicals to create test kits to accurately detect disease and to develop the next generation of diagnostics and therapeutics to combat the novel coronavirus.
As a small business and a family-owned and operated company, we have had to manage the operational challenges of ramping up throughput, while also increasing social distancing measures among our employees. To do so, we have split our warehouse into two teams who work alternating weeks. This measure also creates business continuity: should one employee be infected, only their team would be potentially infected. Employees who are staying home for the week are completing trainings and other continuing education. We pay all of our employees their full wages and benefits, even if they cannot fully execute their role.
This experience has been akin to building a plane while flying it. We have learned that being able to be flexible and agile has allowed us to quickly modify workflows and processes to accommodate remote working, analyze quickly-changing federal and state guidelines, and consider employee health and wellness needs. Quick iteration and constant feedback has allowed us to be able to ensure we are doing our best to meet the high-stakes needs of our customers."
Share Your Insights
We invite other WSB alumni to share their insights during the COVID-19 pandemic in this 'Ask an Alum' series. Please respond to these questions to be considered for inclusion.
---