The Briefing
Expanding access to entrepreneurship
Entrepreneurship is being introduced to 8,000 incoming UW–Madison students—before they've even set foot in their first college class—thanks to a philanthropic boost to the Entrepreneurship Science Lab. Founded by WSB's Jon Eckhardt, the lab is now initiating new projects to increase the prevalence and inclusiveness of student entrepreneurship on campus.
MBA students curate art exhibit for WSB's Multicultural Center
WSB's Multicultural Center is now home to a dozen new pieces of thought-provoking artwork thanks to an exhibit curated by four Wisconsin MBA students. Inspired by a sustainability contest, the exhibit displays art created by 11 UW–Madison students and evokes themes of community, identity, celebration, interconnection, and individual artist experience.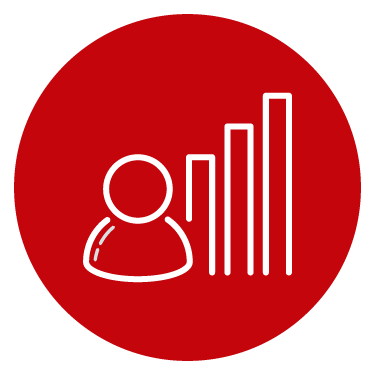 Increasing the odds of startup survival
Startup survival is the goal of every entrepreneur looking to make their mark in the business world. A study conducted by WSB's Florence Honoré looks at how founders' experience can determine a startup's fate. "Founders who can combine a variety of prior experiences with a shared experience from the same previous employer will see their startup survive longer," says Honoré.
---
The Ticker
---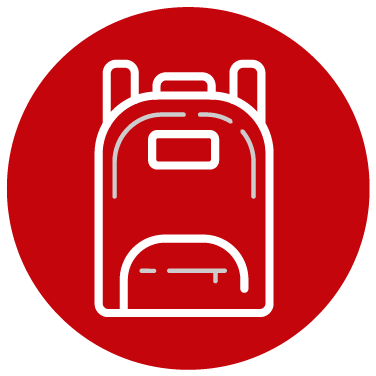 Back to School
Read any good books lately?
UW–Madison's Go Big Read program is asking for your help to select a book for its 2023-24 shared reading experience. Designed to engage the campus community and bridge learning experiences, the program is looking for book suggestions that adhere to the following guidelines:
Be readable, relevant, engaging, and well-written
Appeal to people with diverse backgrounds and experiences
Encompass sufficient depth and scope to generate discussions from different points of view
Be conducive to teaching and learning, and offer opportunities for integration into academic programs
Lend itself to a variety of activities and programming
Will your book suggestion be the next Go Big Read? Submit a recommendation now! And if you need some inspiration, check out WSB's recent virtual event, The Business of Books, where two Badger alums discuss their experiences working in the publishing and bookselling industries.
---
Tip Sheet
New Year's resolutions: Business edition
Happy new year, Business Badgers! With a new year comes new opportunities for personal and professional growth. As 2023 gets underway, WSB offers you some business-themed goals and specific tips to kickstart your career advancement and help you grow as a professional.
Resolution: Improve Employee Motivation and Engagement
Ask employees for their feedback
Engage employees in setting individual and company goals
Learn what makes each employee tick
Resolution: Boost Your Strategic Mindset
Know the difference between strategy and tactics: Strategy is your plan, tactics are your actions
Ask yourself: As an organization, where are we now? Where do we want to be? And how will we get there?
Have short, strategic planning meetings on a regular basis
Resolution: Develop Executive Presence
Practice active listening, making eye contact when speaking with others, and using positive body language to improve communication
Clearly define problems before you try to solve them
Act with emotional intelligence by recognizing the role your emotions play in your relationship with others
These resources are part of WSB's EdgeUp professional development webinar series for alumni.
---
Alumni Opportunities
February: The Business of Wine
Professional Development Program: Executive Development for the C-Suite
Volunteer: Check out the various volunteer opportunities available for WSB alumni looking to create a positive impact on the Business Badger community
Past Events: Watch previous EdgeUp webinars, Badger Executive Talks, or The Business of… events
Class Notes: Tell us what's new in your life! Submit a Class Note to share with your fellow Business Badgers
---
About Business Casual
Every other month, alumni and friends of the Wisconsin School of Business will receive insider updates with news about our alumni, faculty, students, and programs. If you want to share Business Casual with friends, they can sign up at go.wisc.edu/wsb-biz-cas.
Questions or comments? Email businesscasual@wsb.wisc.edu
---