The Briefing
A fireside chat with Chancellor Jennifer L. Mnookin
Vallabh "Samba" Sambamurthy, WSB's Albert O. Nicholas Dean, welcomed the new chancellor of UW–Madison to Grainger Hall during a fireside chat last month. The two discussed topics such as leadership, experiential learning, and the importance of diversity, equity, and inclusion. Dean Samba and WSB faculty and staff also helped onboard Chancellor Mnookin as a true Wisconsinite with some iconic UW–Madison trivia!
New research on food delivery
Food delivery has become a much-loved convenience for many of us, but it doesn't always work out so well for restaurants. Allen Li, WSB's Michael and Mary Sue Shannon Professor and an associate professor of operations and information management, examines the partnership between restaurants and digital food delivery platforms like DoorDash and Uber Eats. His research focuses on two questions: Do restaurants truly benefit from these partnerships, and what can be done from a policy perspective to protect local restaurants?
WSB's Pamela Boneham named 2022 'Shero' by Goldie Initiative
Congrats to Business Badger Pamela Boneham (MBA '81) on receiving the 'Shero' award, presented annually to a woman executive whose achievements inspire the next generation of female commercial real estate professionals. Boneham, who sits on WSB's James A. Graaskamp Center for Real Estate advisory board, was recognized for her leadership roles in the institutional real estate industry and her commitment to mentorship.
---
The Ticker
---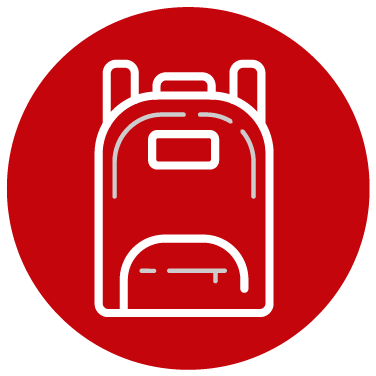 Back to School
Do you know your fellow Business Badgers?
WSB's alumni network is not only large in number, but its members span far and wide. Can you guess just how large and just how far? Take this short quiz to learn more about your alumni community. (Scroll to the bottom of the newsletter for the answers.)
How many living alumni does WSB have?
What two Midwestern metro areas (not in Wisconsin!) boast the largest number of WSB alumni?
In how many different countries do alumni reside?
---
Tip Sheet
Employee motivation: A fixed trait, or something managers can influence?
In WSB's most recent EdgeUp webinar, The Leader's Role in Employee Motivation and Engagement, featured speaker Vicki Kampmeier with WSB's Center for Professional and Executive Development highlights these tips for improving and maintaining employee motivation and engagement:
Ask employees for their feedback
Engage employees in setting individual and company goals
Let employees know you care
Be transparent
Learn what makes each employee tick
EdgeUp is a collection of tailored resources for WSB alumni seeking to advance their careers through various professional development opportunities such as webinars, research, and courses.
---
Alumni Opportunities
December 6: Save the date for WSB in MKE, an in-person networking event for alumni in the greater Milwaukee area
Update Magazine: Watch for the next issue of Update magazine to be available in December
Past Events: Watch previous EdgeUp webinars, Badger Executive Talks, or The Business of… events
Job Search Resources: Online tools and videos to help plan a career move now or in the future
Quiz Answers:
WSB has 45,593 living alumni.
Chicago and the Twin Cities are the two Midwestern metro areas with the largest number of WSB alumni. Significant populations of Business Badgers also live in Madison, Milwaukee, New York, Washington, D.C., Los Angeles, and San Francisco.
WSB alumni reside in 86 different countries.
---
About Business Casual
Every other month, alumni and friends of the Wisconsin School of Business will receive insider updates with news about our alumni, faculty, students, and programs. If you want to share Business Casual with friends, they can sign up at go.wisc.edu/wsb-biz-cas.
Questions or comments? Email businesscasual@wsb.wisc.edu
---