---
The Briefing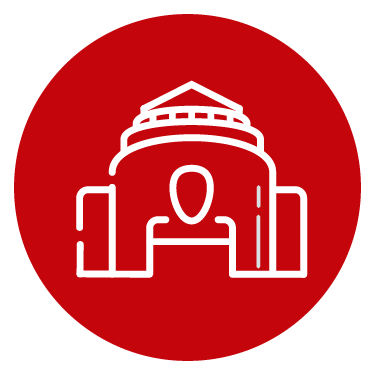 Meet the new minds of business
Five new faculty members join WSB this fall, bringing interdisciplinary business expertise and new insights on industry and society's big questions. These thought leaders will address contemporary topics like strategic decision-making, emerging technologies, non-traditional financial data, and more.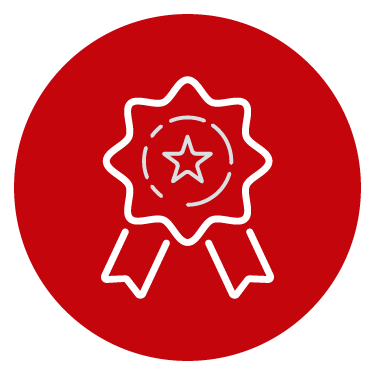 Alumna Katie Lorenz receives 2022 Forward Award
Congratulations to WSB alumna Katie Lorenz (BBA '12) for earning a 2022 Forward Award from the Wisconsin Alumni Association! As the founder of fair-trade apparel company Campo Alpaca, Lorenz provides Peruvian communities with employment opportunities, fair compensation, and a safe work environment.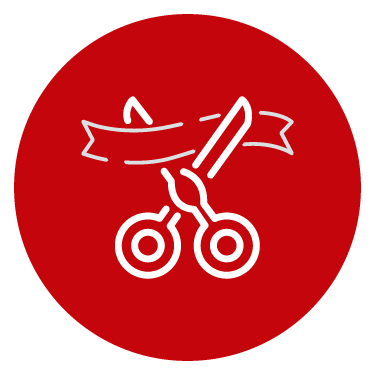 Multicultural Center celebrates grand opening
WSB's new Multicultural Center celebrated its grand opening on September 9. A student-led initiative designed to promote cultural change, the center serves as an inclusive gathering space for underrepresented students, particularly students of color, and builds upon WSB's efforts to promote diversity, equity, and inclusion.
---
The Ticker
---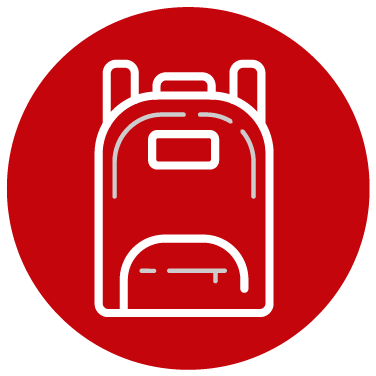 Back to School
What's On Their Shelf?
Do you find yourself in the back to school spirit each fall? You may not be in the classroom, but our faculty still have some reading teed up for you. Check out these professors' book picks:
The Book: The Prepared Leader: Emerge from Any Crisis More Resilient Than Before by Erika H. James and Lynn Perry Wooten
The Reason: "With everything going on in the world, this new book provides leaders with insights on how to build resiliency and be prepared for impending crises."
—Jirs Meuris, assistant professor of management and human resources
The Book: New Ideas from Dead Economists: The Introduction to Modern Economic Thought by Todd G. Buchholz
The Reason: "It provides a great overview of economic theory, and establishes important foundational frameworks for understanding some of the most significant business issues of today."
—Fabio Gaertner, associate professor of accounting and information systems and Cynthia and Jay Ihlenfeld Professor for Inspired Learning in Business
---
Tip Sheet
Homecoming week is coming up October 17–22. Here are some suggestions on how to celebrate your alma mater this year!
Celebrating from afar?
Catch the game: Gather fellow alumni and fans to cheer on the Badgers as they face the Purdue Boilermakers in the Homecoming football game. Don't forget to sing "Varsity" during a commercial break!
Connect with us on social: Use #UWHC and tag the Wisconsin School of Business in your social posts as you celebrate Homecoming 2022.
Fill the Hill: Pink flamingos on Bascom Hill may have started as a prank, but have since evolved into a whimsical way for alumni to give back.
Making the trip to Madison?
Homecoming Parade: A highlight of Homecoming is the annual parade when dozens of UW–Madison organizations march down State Street.
Multicultural Yard Show: Stop by Shannon Hall at Memorial Union for the 2022 Homecoming Multicultural Yard Show.
WSB Homecoming Bash: Register for WSB's 2022 Homecoming Bash for a true Business Badger celebration! The annual event features live music, a tailgate lunch, cash bar, lawn games, face painting, and coloring stations
---
Alumni Opportunities
October 6: Check out the 2022 State of the School Address, presented by Vallabh "Samba" Sambamurthy, WSB's Albert O. Nicholas Dean.
October 22: WSB's annual Homecoming Bash is quickly approaching—get your tickets today!
Past Events: Watch previous EdgeUp webinars, Badger Executive Talks, or The Business of… events.
Stay Connected: Network with other Business Badgers by joining the Wisconsin Business Alumni LinkedIn group.
---
About Business Casual
Every other month, alumni and friends of the Wisconsin School of Business will receive insider updates with news about our alumni, faculty, students, and programs. If you want to share Business Casual with friends, they can sign up at go.wisc.edu/wsb-biz-cas.
Questions or comments? Email businesscasual@wsb.wisc.edu
---