There's no better time of year to be a Wisconsin football fan…
With the season underway, and the Badgers chasing another Rose Bowl appearance, Camp Randall stadium is the place to be on Saturdays.
Unsurprisingly, many Wisconsin School of Business alumni have fond memories of going to games, cheering for their team, and engaging with players and the band. As the team gets ready for a Homecoming showdown with Rutgers on October 7—and UW–Madison continues celebrating its 175th anniversary—five Business Badgers reflect on their favorite campus football memories: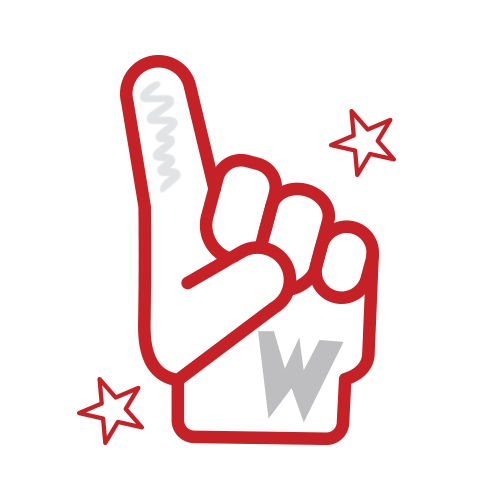 Student Shenanigans
"Sitting in the student section at Badger football games during the 1980s and experiencing all the craziness going on with cup fights and body passing as some examples of things that no longer happen (which is probably a good thing!) but were fun and memorable to be a part of when I was that young." —John Peters (BBA '85)
Band Together
"In the late 1970s, the team wasn't very good, but the stands were full and the students were engaged—but not always in the game! The Fifth Quarter gained recognition as the songs were expanded to engage the student section a lot more, and people stayed long after the game to enjoy the band and music. It was definitely an experience unique to UW–Madison and the Badgers, and we still enjoy it today." —Cheryl Zima (BBA '77)
A Big Ten Showdown
"Watching the Badgers beat Michigan to open the 1981 football season. It was an eruption of euphoria from Camp Randall to State Street and beyond." —Jim Horton (BBA '82, MS '84)
Coming Together
"Seeing everyone jump on their seats at the same time to clap to the Space Odyssey theme or watching the entire stadium ripple as the crowd did the wave truly embodied the spirit of the university: many people from all different backgrounds working together to achieve the same goal." —Susan Bakken (BBA '87)
A Legendary Meeting
"Meeting Elroy 'Crazylegs' Hirsch at the Union one evening. He sat with my friend and me for a while, asked a few questions, and bought a pitcher of beer for us. He was great to visit with and his energy and encouragement were hard to forget." —Mark Morley (BBA '77)
---
Want more football fun? There's still time to register for WSB's Homecoming Bash on October 7! Click here for tickets and more information.
You can also join the anniversary celebration on UW–Madison's 175th anniversary website, and by using #UW175 on social media.
---