The Wisconsin Full-Time MBA Program is proud to announce that four of our students have been recognized by Poets & Quants—three as MBAs to Watch and another as one of the World's Best and Brightest MBAs. Learn more about Alexandra, Kaitlyn, Hridoy, and Christopher:
MBAs to Watch
---
Post-grad position: General Management Development Program, Hach (a Danaher company); Loveland, Colorado
Graduate Business Association vice president
Vice president of Out for Business and Diversity in Business student organizations
Consortium Liaison for the Wisconsin School of Business
MBA Student Ambassador helping with student recruitment
Instructor for Personal and Professional Foundations of Business, a course for first-year undergraduate business students
Earned a specialized MBA in operations and technology management
Alex on some of the highlights of her time at Wisconsin: Wisconsin goes above and beyond to engage with Consortium fellows during their admitted students weekend, planning an entire day of career prep training in advance. That really sets Wisconsin apart because they are investing in students nearly half a year before they arrive on campus!
Steve Boeder, director of the Erdman Center for Operations and Technology Management, said this: "Alex was selected as a Consortium student, which is a high honor, afforded very select students who have shown a commitment to promoting diversity and inclusion. From the time she arrived on campus, she demonstrated support of the MBA program through activities outside of the classroom as well as her enthusiasm to embrace academic studies. During her tenure, she was a liaison for Consortium applicants, helping with interview activities, campus visits, and participating in the summer national Consortium orientation event in Houston."
Post-grad position: Product Manager, Intuit; Mountain View, California
Co-president Joint-Venture Club
Vice president Net Impact
Recipient of the Women in Business Award of Excellence
Awarded best speaker at the Graduate Marketing Network Case Competition
Led the case competition team for the Big Ten Case Competition (second place)
Earned a specialized MBA in brand and product management
Kaitlyn on the Wisconsin School of Business: When I was evaluating options, the "Wisconsin Idea"–that the university exists as a public service and should benefit all of society—made my decision easy. I talked to students, faculty, and staff, and could see how the idea really underpinned the MBA program—I could learn about business, but also how it can benefit society.
Mike Judge, director of the Center for Brand and Product Management on Kaitlyn's successful career pivot. Kaitlyn wanted to make a 180-degree career turn from the world of Canadian politics to the world of Silicon Valley and product management, while also being a full-time mother for two children. She met all of her challenges with humility, cheerfulness, and aplomb; and in the process modeled to others how to do it. Kaitlyn has been such an invaluable addition to the Class of 2020.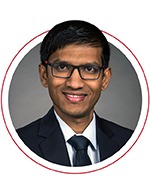 Post-graduate position: Pathways Operations Manager, Amazon; Seattle, Washington
International Representative of the master's program – 2019
Kelley Ketchum Memorial Alumni Scholarship Award – 2019
Featured in the Fall 2019 Alumni Magazine
WSB Alumni Fellowship Award – 2018
Hridoy's thoughts on the Wisconsin MBA Program: Wisconsin's supply chain management program provides students with foundational business knowledge and domain-specific knowledge. Working on the actual business problems and presenting my solutions to the C-suite filled gaps in my knowledge. Having almost completed my MBA journey, I can confidently say that coming to the Wisconsin School of Business was the best decision of my life.
Sandra Kubat, assistant director of career management for the Full-Time MBA and Specialty Master's Programs, said of Hridoy: When his fellow students need support, Hridoy is the first one to raise his hand to help. Hridoy will give his time, energy, and selfless heart to help those in need—with a smile on his face and a constant reminder to never take anything for granted. With the levels of success he has achieved, most people would lose a sense of humbleness, but not Hridoy."
World's Best and Brightest
---
Post-graduate career: Will continue his US Army career in larger operational management roles
Graduate Business Association president
MBA Veteran's Club co-president
Volunteer for the UW MIA Project; instrumental in developing a database for categorizing missing MIAs from past global conflicts and participated in a recovery mission during the summer of 2019 in Belgium
Chris on why he chose the Wisconsin School of Business: Wisconsin uses the phrase "The Wisconsin Family" to describe itself. The more I learned about the School and met the students, the more I realized that this wasn't simply a phrase–the Wisconsin Family is a mentality that permeates through every aspect of the program. I chose Wisconsin because I wanted to be part of a community of high achievers that treated each other like family.
Steve Boeder, director of the Erdman Center for Operations and Technology Management, spoke with Poets & Quants about Chris' accomplishments in the program: Chris volunteered as an MC host for the multicultural night and art showcase MBA events. His wit and humor made these events a success. His comfort on the stage for public speaking is definitely one of his key strengths. This was demonstrated through his participation in many case competitions.
Learn more about the Wisconsin Full-Time MBA
---