This week, the Wisconsin Full-Time MBA Program welcomes 97 new students. They join the program from all over the U.S. and the world, bringing their unique backgrounds, insights, and skill sets to the Class of 2022. 
While this school year will be anything but typical, the program's tight-knit community feeling will be more important than ever. The diversity of thought and experience present in the Wisconsin Full-Time MBA will be central to each individual's success, as students of all backgrounds come together to learn, grow, and shape the future of business.
We talked with three new Wisconsin Full-Time MBA students about their careers, goals, and unique attributes they bring to the cohort.
Andrew Shaw
Hometown: Harrisburg, Pennsylvania
Most recent position: Senior Manager, Health and Safety, HITT Contracting Inc.
MBA specialization: Risk Management and Insurance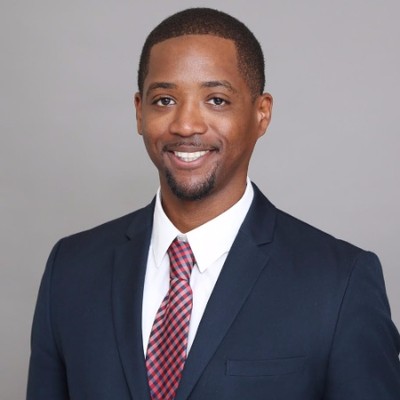 Andrew Shaw joins the Wisconsin Full-Time MBA Program with a constant motivation to learn more about himself and the world around him. He chose the risk management and insurance specialization at Wisconsin to sharpen his skills in assessing risk and reducing financial impact. He hopes to develop new tools to build up businesses, communities, and individuals.
"I have felt the most fulfilled when using my curiosity and creativity to solve problems—adding value to those around me," says Shaw. "I determined that obtaining an MBA would be the best way for me to improve my skill set and network while I cultivate my personal and professional growth."
Shaw is a Consortium for Graduate Studies in Management fellow. The Consortium, of which the Wisconsin School of Business is a founding partner, is an organization dedicated to promoting diversity in business education and increasing representation of African Americans, Native Americans, and Hispanic Americans in the corporate world.
"As an African American man, I have seen firsthand how impactful it is having diverse voices at the table," says Shaw. "Throughout my career, I have often been the only person of color and at most times the youngest in the room. In these settings, I have found that my perspectives on issues were often different than the majority. Because my personal experiences differ from those in the majority, I have been able to assess situations from a unique perspective, one that others may have not considered."
Shaw plans to bring his unique viewpoint to the Wisconsin School of Business while learning and growing alongside fellow classmates, faculty, and staff.
Gladis Guerrero Gee
Hometown: Valparaíso, Zacatecas, Mexico; currently based in Denver, Colorado
Most recent position: Communications Manager, Colorado Department of Education
MBA specialization: Marketing Analytics and Insights
Gladis Guerrero Gee comes to the Wisconsin Full-Time MBA Program after working in a communications role at the Colorado Department of Education. She chose the marketing analytics and insights specialization to advance her career and be an effective leader who makes data-informed decisions. 
"I am earning my MBA because I want to transition to a leadership position where I am no longer just in the room, but where I have a seat at the table as a decision-maker," says Gee. "I wonder how often minority groups are not considered because we are not in the room."
Gee recalls a pivotal moment from her past position where she stepped up to promote inclusivity in her department's work. "During a meeting about an important statewide survey, I spoke up to remind everyone that the survey was also available in Spanish and to share it with Hispanic families. It was a small reminder, but a powerful realization for me of the impact I had by simply being present in that meeting."
As a first-generation college graduate and a Latina who is bilingual in Spanish and English, Gee aims to represent and be a voice for women and Latinos at the Wisconsin School of Business. She brings a wealth of knowledge to the cohort with a résumé that includes international business experience at a UK-based natural products company, social media marketing , and outreach to Spanish media.
Stephanie Kind
Hometown: Lemoore, California; currently based in Monroe, Wisconsin
Most recent position: Naval Intelligence Officer
MBA specialization: Brand and Product Management
Stephanie Kind has always been driven by adventure, challenge, and a desire to give back. As an intelligence officer in the U.S. Navy, she traveled the world, worked with diverse sets of people, and led sailors and analysts in high stress, time-sensitive situations.
"I analyzed complex sets of data, looking for trends and characterizations, and the way I framed my analysis to military decision-makers could have a major impact on operations," says Kind. "My experience as an intelligence officer cemented my interest in narrative and how it can impact decision-making."
In 2017, Kind moved to Wisconsin so her family could be settled in one place, and decided to open a plant-based, farm-to-table restaurant. It filled a critical need for fresh, nonprocessed food in a rural area.
"As a small business owner, with my hand in every aspect of my business, I gained real-world, practical knowledge of the challenges small businesses face every day. I am starting my full-time MBA because I want to continue to serve my local community here in Wisconsin and expand my professional business knowledge."
Kind brings her singular experience to the brand and product management specialization. She looks forward to sharing her experiences with the class and learning from her new classmates' professional knowledge.
---