With COVID-19 disrupting lives across the globe, decisions about attending graduate school have become increasingly complex. Professionals set on attending a specific program face unforeseen uncertainty, graduating seniors look to an unsteady job market, and professionals who have been displaced in the workplace wonder whether this is now a good year to attend a graduate program and kickstart a new phase of their career.
The Wisconsin School of Business recognizes the imperative to extend education and resources in response. We also understand the extra barriers people may face when applying to graduate programs and the time constraints that may present. Therefore, we have adjusted our application requirements and admissions policies to offer greater flexibility and support.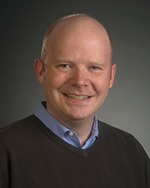 At WSB, we've always prided ourselves on the personal, high-touch admissions process for our graduate-level programs. Wisconsin's MBA and specialized master's programs have differentiated themselves from competitors through our rigorous devotion to connecting with individual applicants, understanding their stories, and helping them find the career pathways that are right for them. When students arrive on campus, they see that same dedication from faculty and staff and experience intimate classes where individuals are valued.
While we've always offered prospective students the ability to schedule a one-on-one video call with a member of our team or learn about WSB through informational podcasts, we've made our current students and career coaches more accessible.
Since April, we've adapted to add "virtual office hours" every Friday, all-day from 8 a.m. to 4 p.m. Prospective MBA and specialized master's students can "drop in," video chat with one of our admissions professionals and get the answers they need to fill out an application, and ready themselves for their business school journey.
GMAT/GRE waivers are available
In response to the inaccessibility of standardized testing and to lessen the burden on prospective students, WSB is offering different ways to assess applicants.
Prospective students applying for a full-time MBA, evening MBA, MS in business analytics, MS in real estate, or MS in supply chain management may now be eligible for GMAT/GRE waivers.
Waivers for the MBA programs are offered to professionals with more than five years of work experience and undergraduate GPAs of 3.3 or above, and those holding MD, JD, or PhD degrees. Waivers for the MS programs have the same criteria as the MBA programs, with the additional option for current undergraduate students to submit ACT and SAT scores as a part of their assessment.
Both WSB's executive MBA program and MA in Arts and Creative Enterprise Leadership program do not require a GMAT or GRE test score.
MBA and master's application deadlines extended, applicants considered through mid-July
New deadlines for our graduate programs have been put in place to give prospective students more time to complete their applications and assess their futures. WSB's master's and MBA programs will continue reviewing applications and making admissions decisions on a rolling basis through mid-July for Fall 2020 start.
The market for graduate education has changed. Many current undergraduate students face rescinded job offers and minimal prospects past graduation. Our extended deadline gives students of all majors the time to consult with our admissions team about master's offerings that can help them get on their ideal career trajectory and join the workforce in spring of 2021.
Overall, the School wants those seeking a business education to know that our unwavering dedication to helping professionals succeed and find the right path for them has not wavered.
Although WSB's admissions teams are working virtually, their hearts and minds are with the thousands of students in the U.S. and abroad navigating their next academic and career steps.
For people currently finishing an undergraduate degree or who have been out of school for twenty-five years, a graduate education is a transformative experience. We want to help make that experience the best it can be.
---