Ever wonder what it takes to produce a pop concert? Do you sit at your desk and dream about developing your own craft beer? Are you a foodie who's curious to know what it takes to open a restaurant?
Then you won't want to miss the Wisconsin School of Business' new event series, The Business Of…
This series features fast and fun interviews with Badgers working in industries like craft food and beverages, sports, music, and more.
"In this virtual world, WSB is providing another opportunity to access engaging stories from our diverse base of more than 48,000 alumni," says Shannon Timm (BS '08, MBA '19), director of alumni relations. "Participants will get an exclusive look at the business behind the things they enjoy every day, plus an opportunity to ask questions and get to know fellow alumni."
In celebration of Black History Month, the series kicks off its inaugural event, The Business of Music, on Thursday, February 18 at 7 p.m. CST in partnership with the Wisconsin Alumni Association. Tune in for insider perspectives from four alumni working in the music industry. Topics will include everything from choreography and producing, to managing the business and legal aspects that are integral to delivering quality music entertainment.
Meet the Panel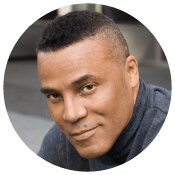 Frank Gatson Jr. (BA '80)
Revered as a world-class director and dance choreographer, Gatson's influence on the modern music scene can be found in tours, commercials, movies, and performances by artists from Michael Jackson to Beyoncé. Gatson is currently managing the girl band June's Diary, from the BET docuseries Chasing Destiny, while also overseeing the creative direction of artist Brandy.
Heather Beverly (BBA '93)
Ms. Beverly opened her entertainment law firm in 1998. Her clients include chart topping, award-winning artists, producers, songwriters, and clients in film, tv, and radio. Her roster ranges from super-producers Monsters & Strangerz (Zedd, Rhianna, Jay-Z) and d.a. got that dope (Eminem, Tyga, Chris Brown) to Gospel's Clark Sisters and Voices of Fire to Mathew Knowles' Music World (Destiny's Child, Beyonće, Solange). She is also CEO and founder of Soul Reciprocity Network, a branding company curating monetization strategies and edu-tainment for clients in the industry.
Frank McGehee (MBA '99)
McGehee is the former head of global CRM at TIDAL—a subscription-based music, podcast, and video streaming service. As a senior analytical marketer, McGehee has more than 20 years of management and leadership experience with high profile startups and Fortune 500 companies including DraftKings, Harrah's Entertainment, and Bank of America. McGehee currently oversees engagement communications for Disney+ and ESPN+ for the APAC, LATAM, and NAM regions as the senior manager in marketing operations. He also serves as the mayor for the Township of Maplewood, New Jersey, a 25,000+ residential suburb located 14 miles outside of New York City.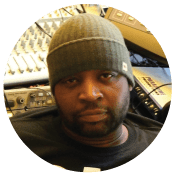 Derrick Holt (BBA '02)
Holt is manager and lead engineer at Studio 1 Recording in Menasha, Wisconsin, as well as a national expert in hip-hop education. Holt worked as an accountant for a Washington, D.C. real estate developer before earning a degree in recording, engineering, and studio techniques from The Omega Studios' School of Applied Recording Arts and Sciences in Rockville, Maryland, in 2007.
For your backstage pass to The Business of Music, sign up to receive a reminder email and instructions to access the live stream.
---