When Maria Triana, an associate professor of management and human resources at the Wisconsin School of Business, was working on a new book about diversity in organizations back in 2016, she heard about a call for proposals from WSB's educational innovation team. The team was seeking submissions for new courses: something that would be impactful, innovative, and didn't replicate what was already in the curriculum. Triana, whose primary research areas include diversity, discrimination, and the ethical implications related to these topics and diversity management in organizations, was intrigued.
"I thought this would be a good opportunity for conversations about my research topics to take place specifically within the context of a class, using a research foundation to talk about these issues," she says. "We don't have anything like this. I also looked around campus and there really are not very many classes that delve into these topics."
Thanks to an endowed professorship—the Cynthia and Jay Ihlenfeld Chair for Inspired Learning in Business—Triana's course, Managing Diversity in Organizations, was piloted in Fall 2017. The first of its kind for the School, the course enrolled 14 undergraduate students from WSB and other majors across the University of Wisconsin–Madison campus, and examined the benefits and challenges of diversity in a workplace setting.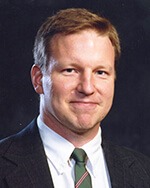 Charlie Trevor, chair of the Department of Management and Human Resources, says the department is fortunate to have the School's support for Triana's vision. "These are challenging issues that are crucial for organizations to better address. Professor Triana's grounding of the course in research serves our students well both by clarifying the business case for attention to diversity issues and by allowing students to separate positions based on emotion from those based on scientific research."
Drawing on a research foundation
From the outset, Triana says she rooted the course in a research framework, giving students major diversity theories and findings that become the starting points for discussion. "I always try to bring it back to, 'What do we know from the research that tells us why these things happen or why things might unfold within an organization the way that they do? And based on the research, how can we have a more inclusive group or organization?'"
Triana then introduces a separate topic each week, including race and ethnicity, sex and gender, sexual orientation, religion, age, ability, national origin and immigration, intersectionality of multiple kinds of diversity and identity, subconscious and/or implicit bias, and diversity management. She pulls in examples from current events—"this is so common that I can find examples almost every day"—and uses TED talks, videos, and reading assignments both to complement and spur the class discussion. Binnu Palta Hill, assistant dean for diversity and inclusion, was a guest speaker for one of the class sessions.
Students benefit directly from Triana's research expertise: Her book, Managing Diversity in Organizations: A Global Perspective, was published by Routledge in 2017 and is the companion text for the course. Triana says the classroom environment informs her research as well, giving her insights into what she might want to put into research practice in the future.
Incorporating active learning, real-world feedback
In addition to the readings and discussion, Triana designed the course to utilize different active learning approaches. During one portion of the course, students are tasked with facilitating the class discussion. They pick several key chapter topics, a video to go with them, and present the subject matter and their own perspectives to the class. Turning the tables makes for a richer learning environment, she says. "As I tell students on the first day, I research this topic, but I'm just one person with a certain set of experiences."
Students also go out and interview actual organizations to find out how companies approach diversity and inclusion—what's working, what isn't, how they can improve—and bring those interview findings back to the class.
Navigating difficult conversations
Triana is sensitive to the potential weightiness of the course topics and includes a paragraph in the syllabus as an advisory. She encourages students to come talk to her directly if they are struggling around a particular issue or topic. "If there is something that triggers you to have a particular memory, something that's difficult for you, please tell me about it," Triana tells them. "I will try not to make the class any more difficult for you than it needs to be on that particular day."
She has received feedback from students that the small class size has helped them feel comfortable, like it's a "safe space." "We had a lot of good discussions and people shared some surprising things that I don't think they would have said in a large room full of people."
Triana says that while she loves the subject and has enjoyed teaching the course, it requires a lot more "cognitive processing" than her other classes—"and I think that's why people shy away from it."
But part of the class is about understanding that mistakes—saying something insensitive, for example—will be made by everyone, "including me," Triana says.
"I think the key is to acknowledge these things, to try to be open to different perspectives, and to aim to go into the class with an open mind. We're all here to learn from each other."
Managing Diversity in Organizations (MHR 365/MHR 765) will be offered in Fall 2018.
---