This month, 18 Wisconsin School of Business students became the first graduates of the new master's degree in arts and creative enterprise leadership, a program housed in the Bolz Center for Arts Administration that offers a unique blend of business knowledge and arts-based training to prepare students to lead in the arts, creative, and social sectors.
The Bolz Center's arts and creative enterprise (ACE) leadership degree is one of the few arts-focused programs within a U.S. business school, giving students a unique edge as strategic leaders. ACE students have the opportunity, in a one-year commitment, to build their creative skills while gaining expertise from a curriculum grounded in business practices. Designed to encompass a wide variety of career paths such as arts administrator, nonprofit executive, and social entrepreneur, the coursework includes everything from business strategy and nonprofit board leadership to marketing communications and entrepreneurial management.
Double Badger Deja Mason (BBA '17, MA '21) says the program expanded her network in the arts industry far beyond what she could have imagined when she started. Mason is a human resources coordinator for Madison's Overture Center for the Arts, and says going to school and working "was a challenge that I was willing to take on and ultimately happy that I did."
"Having the opportunity to explore various avenues with consulting and nonprofit board leadership project work and taking classes in the Wisconsin School of Business again, now as a graduate student, were aspects I'm extremely grateful for," she says. "I believe that this program has provided me with additional insight and a framework that I can take back into my work at Overture and apply to my career long term."
Completing the vision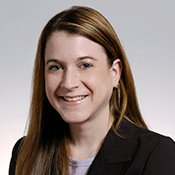 The ACE degree was the brainchild of Sherry Wagner-Henry, former Bolz Center director who died unexpectedly in May 2020, says Rebecca Buckman (BS '00), the Center's co-interim director. Wagner-Henry envisioned the program as an avenue for retaining and supporting talented students, arts management professionals, and arts entrepreneurs who would contribute significantly to the arts administration field.
The program's accelerated timeframe appeals to applicants who cannot afford financially or time-wise to step away from the working world for a two-year full-time MBA program, and encourages those who are already working professionals but desire additional expertise. In addition, the new degree offers a $5,000 merit scholarship to each student to make the program more accessible to all.
After Wagner-Henry's death, the Bolz Center team—which included Buckman along with Faculty Director Russ Coff, Interim Co-Director Sarah Marty (BM '97, MS '01, MA'05), Interim Co-Director John Surdyk (MBA '03), and WSB Artist in Residence Angela Richardson (BA '93, MA '14, MFA '15)—had to pull together quickly to ready the program for its inaugural cohort of students in Fall 2020. Together, the team designed an integrated curriculum for the program that included synthesizing new courses, applied learning placements, and Bolz Center programming that aligned well with the new degree.
Creating an integrated curriculum
Buckman and the team worked throughout the summer designing six of the program's eight core courses, creating what Marty calls "a comprehensive suite of classes."
"It was a really big opportunity for us as a teaching team to take some of the best practices from the two-year MBA in arts administration," Marty says, "but also look at opportunities around what wasn't included in that particular program, and how can we work to tailor this accelerated master's experience for each of our students so that we are making sure to meet their needs in their own career path and their own personal professional journey."
Applied learning placements—matching students with arts organizations to help students extend their learning beyond the classroom and build their professional networks—were integral to what Wagner-Henry had envisioned for the ACE program, Buckman says. They were virtual this year, but she and Marty secured 11 applied learning placements with host organizations such as the Overture Center for the Arts, Madison Museum of Contemporary Art, and the Minneapolis-based Hennepin Theatre Trust. The students had the opportunity to assist with everything from strategic planning to the debut of the Madison Youth Arts Center.
Student Brian Cowing (MA '21), a performer, director, and choreographer, did his applied learning placement with Children's Theater of Madison. "It's been a fantastic, whirlwind of a year being the first class in the ACE program. This program has helped to shape and prioritize my goals for the future. I came into this program with somewhat of a jumbled idea of what my professional goals were. Now, I feel confident in the kind of arts leader I want to be and the impact I can have in our community."
The Bolz Center team planned additional learning opportunities beyond the traditional classroom, including two speaker series that complemented what students were learning in the program's curriculum. One was the Alumni Spotlight Series, featuring notable alums who shared their career paths and lessons learned, while the other was a series on creative placemaking—the act of connecting art with the wider community.
Marty estimates that the team brought 50 professionals into the virtual classrooms during the course of the program's first year, with roughly 50% of the speakers female and 35% people of color. "We really wanted to make sure that students saw themselves represented in who was coming into the classroom as an expert, and that they could see themselves in that expertise and see themselves in that person's journey and their career," she says.
A diverse cohort of students
The first cohort of ACE students was the most diverse class of graduate students in the Bolz Center's 50+ year history.
One-third of the class came from traditionally underrepresented racial and ethnic backgrounds, Marty says, and the cohort was also diverse in age and socioeconomic status.
"One of our guiding principles for the year has been that we're going to learn how things have always been done. What did things look like pre-pandemic?" Marty says. "You have to know how systems worked and how things were structured. Then we're going to challenge ourselves to recognize and talk about what was missing. Who was missing at the table? What conversations were not happening? And then we're going to look to the future and think about how we can be part of that cultural shift and that change for the better."
Looking to the future
Buckman says she's honored to ensure that Wagner-Henry's exceptional work lives on at the Bolz Center and WSB.
"I worked with, but more importantly, learned from Sherry for eight years," Buckman says. "She had the gift of people 'cultivation and connection,' and put together a strong team in the Bolz Center which is now carrying out her vision. Sherry wasn't merely our colleague and supervisor; she was our friend and greatest champion."
Both Buckman and Marty say it has been unbelievable to witness how the team has come together. "In terms of our framework, it's been an incredible year," Marty says. "We have a phenomenal team that worked together the entire year to take advantage of every opportunity that came our way. We took every challenge and thought of it as a positive opportunity for our teaching team and for our students."
The program's launch and successful first year, even in the midst of the COVID-19 pandemic, demonstrate why the arts today are still as relevant and fundamental to society as ever—and why talented arts professionals with business acumen are needed to lead.
"The arts and cultural sector have always been a part of quality of life, a way of recognizing and celebrating our own humanity," Marty says.
"I see what we're doing as more important than ever because our sector is going to play a huge role going forward," she continues. "Reconnecting with each other allows for processing of the collective trauma of living through a pandemic. I think all of that is going to be part of how the arts are a very important function of the next five years of rebuilding our society."
Learn more about the Master of Arts-Business: Arts and Creative Enterprise Leadership Program
---