The Wisconsin School of Business (WSB) is developing the next wave of business leaders who connect the dots that others don't see and have the confidence to create the unexpected. Two more WSB graduates who illustrate these traits are now part of the school's Trusted to Lead brand campaign. The campaign features personal stories about diverse paths into business, leadership values, and passions that act as catalysts for leaders to create something bigger than themselves. A total of eight profiles now share perspectives on what it means to be Trusted to Lead in business.
Among these new profiles is the chief marketing officer of YouTube, Danielle Tiedt (BBA '96). As a master problem solver, she helps guide the largest video platform on the planet.
Tiedt joins other marketers in the Trusted to Lead campaign, such as Sennai Atsbeha (MBA '09), VP of brand marketing at Gymshark, as well as other high-profile leaders in large consumer-facing corporations, including Cynthia Chu (BBA '99), growth and chief financial officer at Audible.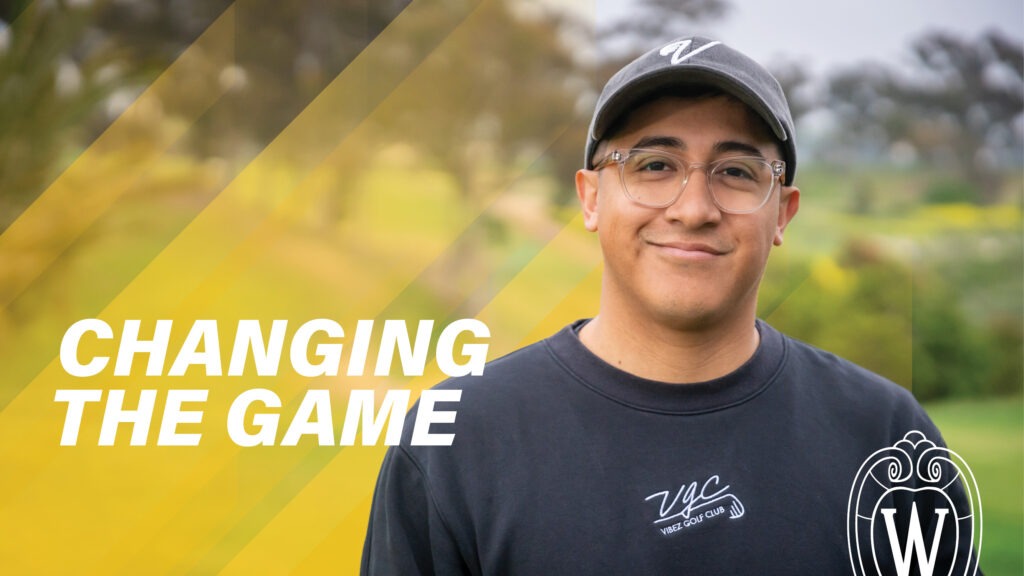 Joining Danielle Tiedt is entrepreneur Noe Vital (BBA '15), who launched a startup company to change the game of golf. In partnership with multiple UW–Madison graduates, he is working to diversify the game and generate interest in golf, particularly among communities that haven't had much exposure to the sport.
Vital joins other entrepreneurs looking to reinvent industries, including Kyle Nakatzuji (MBA '11), CEO and founder of Clearcover; Reena Vokoun (BBA '98), founder and CEO of PassionFit; and Jake Wood (BBA '05), founder of Team Rubicon and founder and CEO of Groundswell.
Inviting viewers to be part of the next generation of business leaders, these alums share their stories and paths into business, which all started at the Wisconsin School of Business.
As one of the first five business schools in the U.S., WSB has a strong history of developing leaders with determination and grit to take on businesses' most impressive opportunities. The University of Wisconsin is recognized as #1 for producing the most Fortune 500 CEOs.
Explore all the inspiring Trusted to Lead stories and learn more about how their paths started at the Wisconsin School of Business.
Media Contact
Leiah Fundell, public relations manager
608-262-1919 | leiah.fundell@wisc.edu
---