What a week! I feel like I just arrived here in Vienna and it already feels like home to me. After arriving on Wednesday of last week I stayed with my exchange buddy until my dorm was available for move in on Friday. One thing that sets apart WU is that you are paired with an exchange buddy from the very first day. They usually will reach out to you prior to move-in so that they can help you move-in and acclimate. My buddy is from Munich, Germany. He has been extremely helpful in my transition to life in Vienna. I am very grateful for meeting him and all of his friends.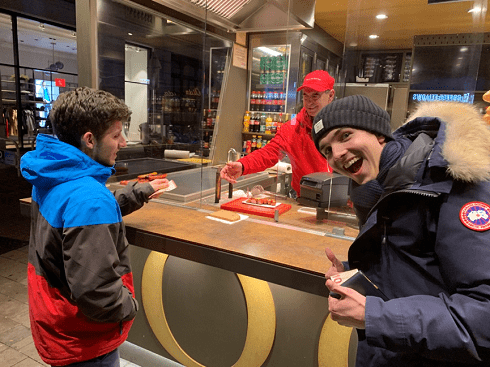 On Vienna Itself:
The city itself is beyond my wildest expectations. Even in its outer districts, Vienna is clean, safe and absolutely breathtaking. I have never been anywhere like it in my life. I am so glad that I get to spend the majority of my time here while in Europe. The Innenstadt (1st district, the middle of the city) looks like something right out of a history book. I look forward to many long walks through its cobblestone streets. Another reason I love Vienna: public transportation. Unlike the US, most people in Vienna solely use public transportation.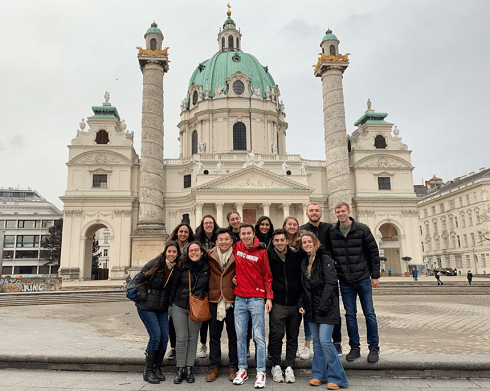 Orientation:
This past week we began with the Exchange Student Orientation Program. At WU, orientation is two weeks long. You have the opportunity to take language classes in the morning, and go on wonderful trips / activities in the afternoon. They also do their best to put you in very diverse orientation groups, which has made the experience that much more amazing. I have met students from Germany, Austria, Switzerland, Sweden, Norway, France, Czechia, Russia, Finland, Denmark, Poland, Croatia, Italy, Japan, India, and China. Yesterday our orientation team took us out of Vienna to visit the surrounding areas.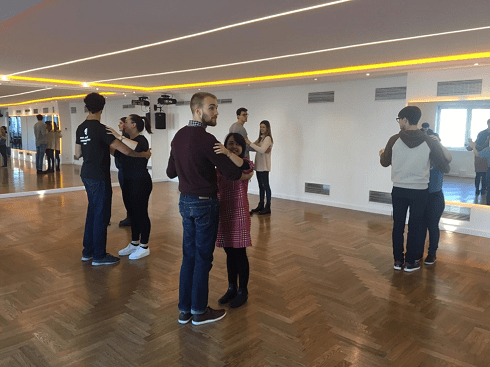 I have heard that to truly understand your own culture, you have to go somewhere else. In only 10 days in Austria I have learned so much about myself and what makes me an American – mainly through conversations and dinners shared with others. If you are looking for a reason to take your next trip, or to study abroad, I promise you that you will get so much more out of it than a good meal and some souvenirs (even though the schnitzel has been pretty great). Travel promotes understanding, cultivates friendships, and broadens perspectives. I can't wait to see what I learn this week!
Tschüss!
---