I have tried to toggle my blog posts between informational and personal — this post is going to be more personal, explaining my spring break trip with my family (and other people in my home community). Although there aren't many tips for students, I hope you enjoy the pictures and maybe find a place you would like to visit!
At WU we are lucky enough to have a two week spring break in April. When I found this out around a year ago, my family and I started planning a big trip. In addition to my family, other friends from the community signed up to go as well, and they made it a big group trip. Like I explained in my first blog post, the last time we did this trip I was only 8 or 9 years old. You may worry, should I bring my family to visit on spring break? If so, you should read my fellow bloggers post "Should Your Parents Visit You While You Study Abroad?". I will give my own two cents on the matter as well. Personally, I think it was an absolutely amazing experience that I wouldn't trade for anything.
I found the time my family came to visit to be some of the most rewarding and memorable of my entire exchange experience. Obviously it depends on who you bring, and your relationship with those people. For me, I was lucky enough to have many people I care about along for one of my favorite trips of my life.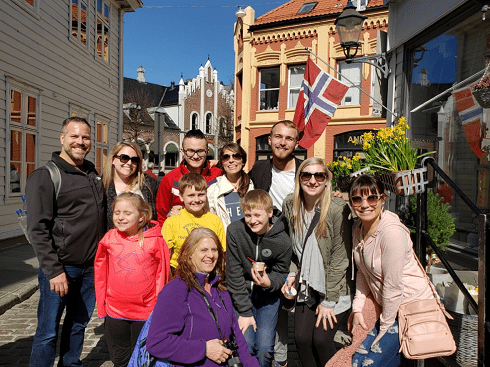 Family Trip Goals were to focus on heritage related locations, and to visit me in Vienna. Anything else was a bonus or specially requested by someone in the family. Most importantly, we were just happy to spend quality time with one another.
Our Route: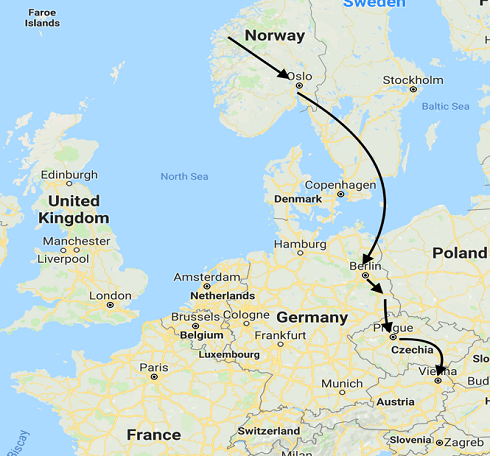 As you can see, our goal was to start in Bergen, Norway and work our way down to Vienna. My grandmother is Norwegian so we chose to start there. We added in Germany as my grandfather immigrated from there as well, and added a couple small stops along the way.
Norway
Possibly the family favorite of the entire trip, we found ourselves blown away by the natural beauty of Norway. Our first stop, Bergen, was amazing and I would gladly go there again. From the water to the houses on the mountains, every single picture was a postcard.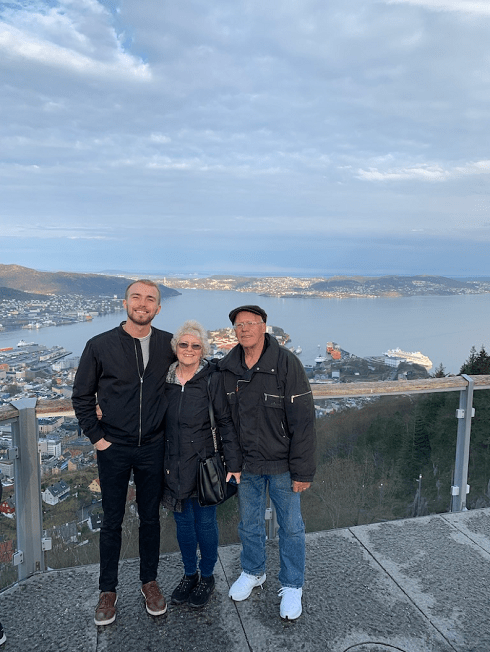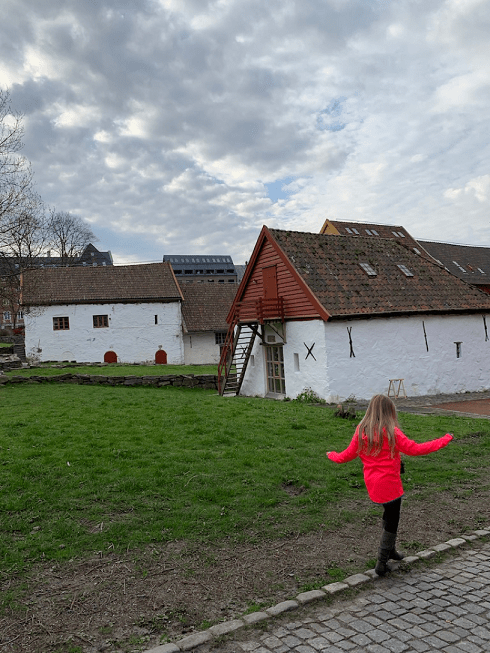 We spent time in Bergen and Oslo, with a stop in the town where my grandmother comes from: Undredal.
Undredal is a beautiful small town with a population of less than 100, but 600 if you count all of the goats. Nestled in a fjord, residents used to take a rowboat over three hours around the fjord to reach the nearest town. I always wondered why some of our family left, but after seeing how harsh some of the landscape is, it makes sense. Prior to 1988 this town was only accessible by boat.
The highlight of our family trip may have been getting to meet multiple people who share the same last name as my grandmother's family. Other wonderful experiences included the Flåm train where you take an old style train through the mountains. Finally, we were able to take a boat ride through the fjords, and see Undredal from the ship!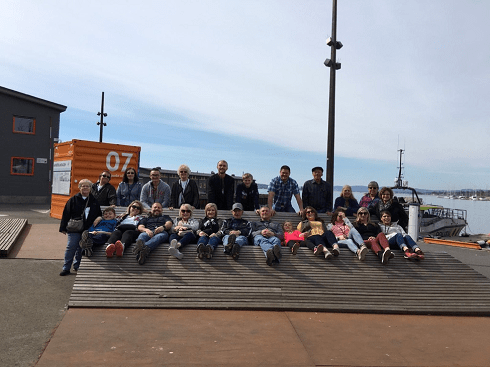 Berlin
After spending a few days roaming around Norway, our next stop was to Germany for my grandfather. He left when he was just nine to come to America. Going there was special because we were able to spend a lot of time exploring old east Germany, where many of our family members live. Berlin was wonderful, and so different from Vienna. We stayed in a really nice hotel on the former east side.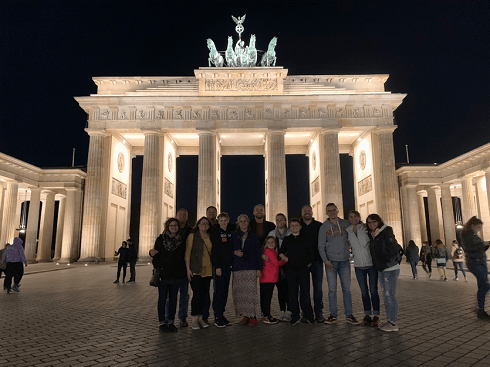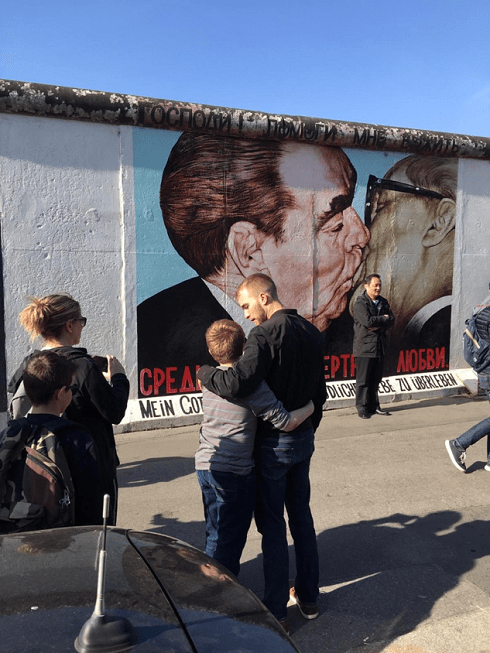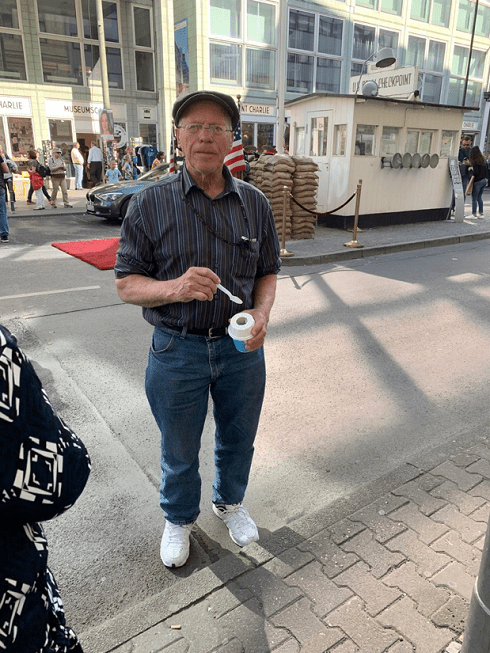 Dresden
After exploring Berlin, we headed down to Saxony to spend a day in Dresden. Along the way, we enjoyed stories from our grandfather about their travels through this region when he was young. Dresden is personally one of my favorite cities. Although it was completely destroyed in World War II, the old town has been rebuilt and today looks absolutely breathtaking.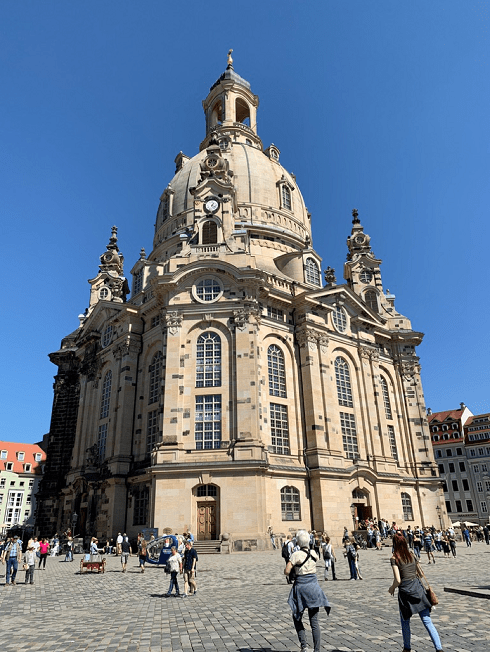 The Frauenkirche may be my favorite church in Germany. It is so unique from almost any others that I have seen.
Pirna & The Saxon Alps
Possibly my favorite night of the entire trip – we spent the night in the tiny town of Pirna. Although not much there, it was a classic medieval village that I could spend months in. We stayed there because our next day we wanted to spend hiking in "Saxon Switzerland" National Park. A much lesser known, but extremely beautiful region filled with sandstone cliffs that remind me of the Wisconsin Dells if you have ever been through that region.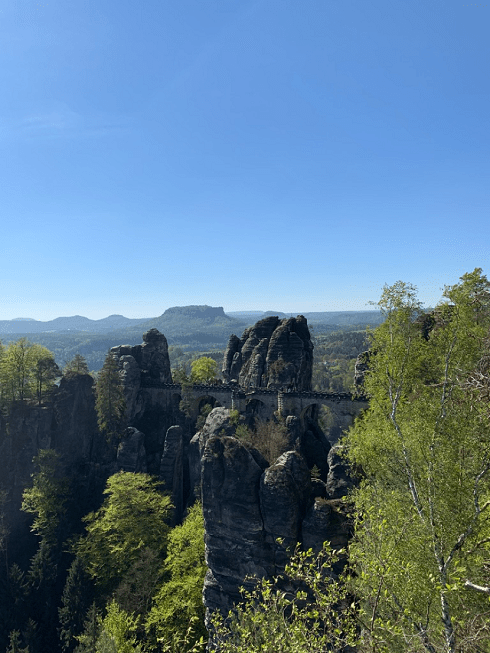 Prague
Next, we spent a quick night in Prague. I have spoken about Prague in the past, so I won't go too much into detail. I will say that going this time in spring was especially nice because of the Easter markets. A history tour there gave me much more insight into some of the old areas of town in comparison to my first visit.
Bratislava
Taking my advice from a previous blog, we decided to spend a day in Bratislava. This was the only time I visited Bratislava, and I can confirm that the food is as good as everyone says it is.
I found the city to be a perfect getaway. The 45 minute drive is almost comically quick, especially to visit another capital city. I have only been to Washington DC once in my life, and yet cities like Bratislava and Prague were so easy I could visit any day of the week.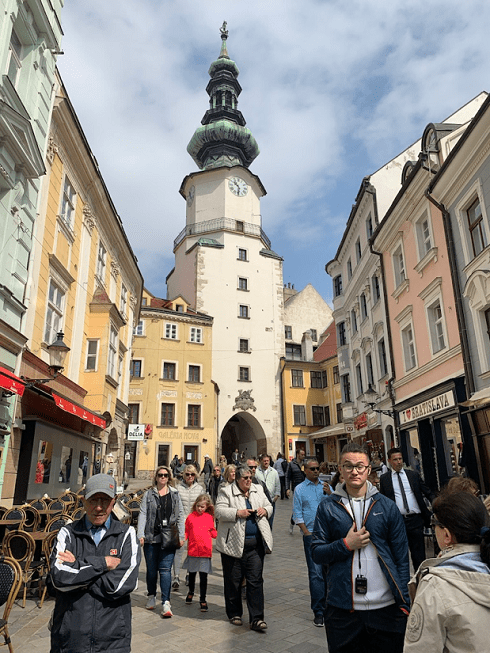 Vienna
On the final days of my family's trip, we slowed down and lived the good life, Vienna style. I cherish any day in Vienna, and these were no different. Late night walks, good restaurants, and great conversation.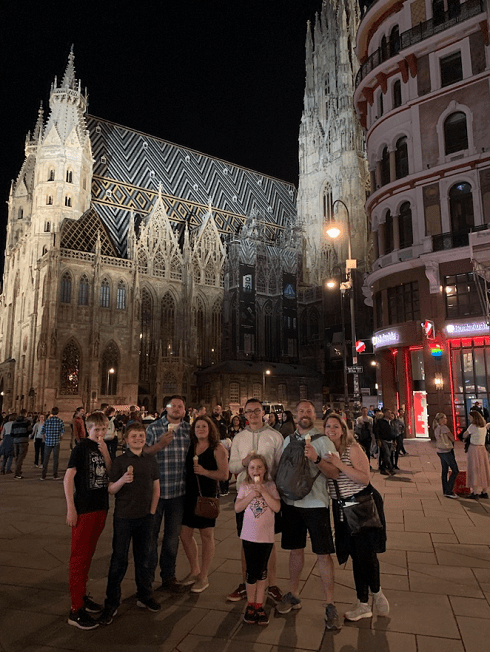 Should you ask your family to visit you on study abroad?
Just about every one of my friends had family visit them at some point in time while we were in Vienna. Depending on what you want to get out of your experience, I think it can be very worthwhile. Furthermore, if you have siblings, you can inspire them to want to study abroad when they are older.
Because so much of the reason I wanted to study abroad in a German speaking country is due to family and family heritage, it was a no-brainer for me to have them visit. Yes, not everything is always perfect. Traveling in large groups always poses its own problems, but at the end of the day you get to come home and share a piece of what was so important to you with the people you care most about. I want to end with this quote that I have been thinking about recently:
"Travel isn't always pretty. It isn't always comfortable. Sometimes it hurts, it even breaks your heart. But that's okay. The journey changes you; it should change you. It leaves marks on your memory, on your consciousness, on your heart, and on your body. You take something with you. Hopefully, you leave something good behind." – Anthony Bourdain
Thanks for reading,
Rome
---