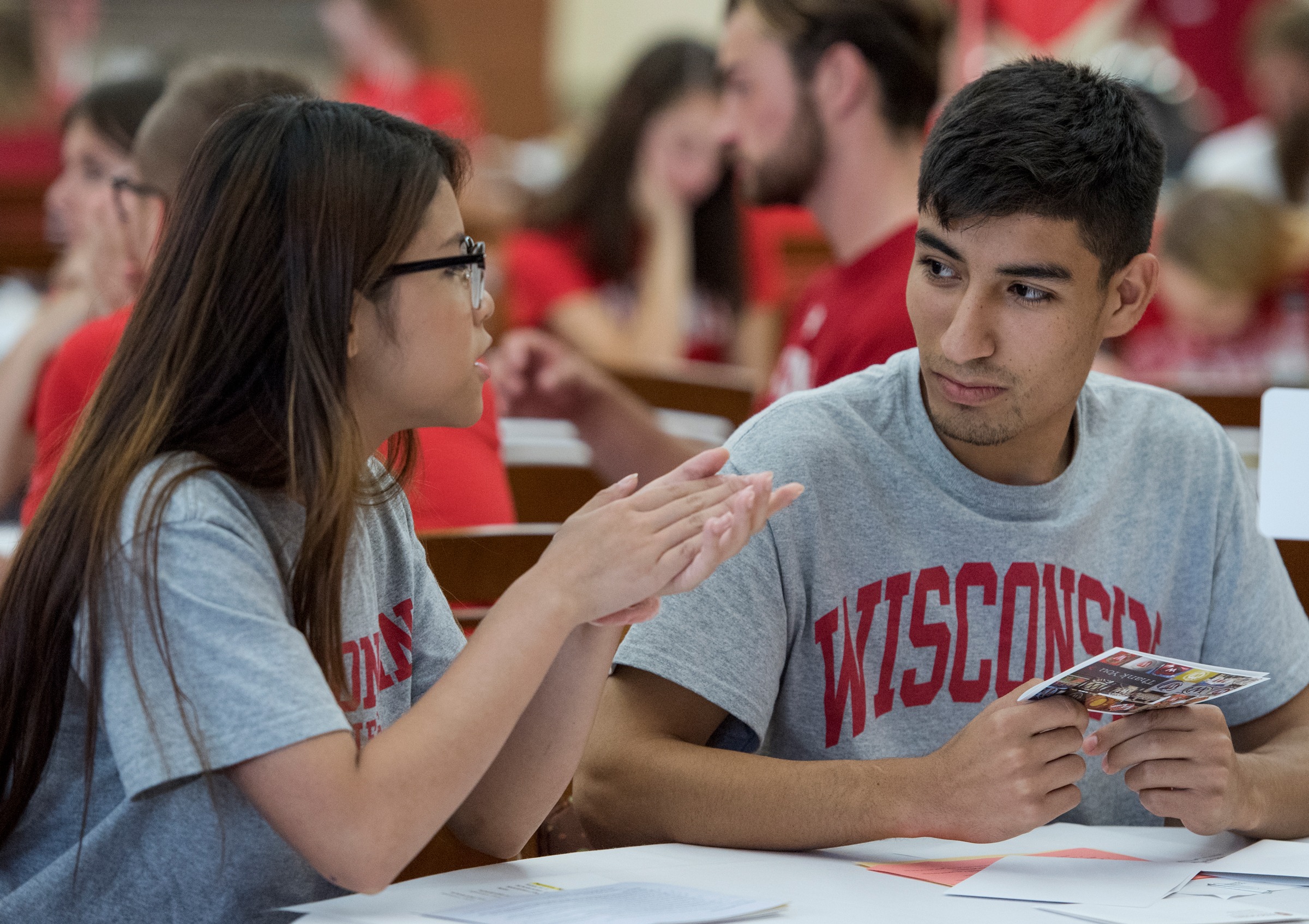 Management and Human Resources Major
---
Choose From 3 Concentrations
General management
Learn how to create and lead high performance organizations in terms of strategy, structure, processes, leadership, teamwork, and managing change and culture.
Human resources
Learn about how the human resources function in organizations recruits, hires, trains, engages, compensates, and retains a high quality workforce. Understand the importance of employment laws.
Entrepreneurship
Learn how to develop an idea for a new business venture through the development of a business plan. Learn how to manage a new business venture from its startup phase to other stages of development as the firm establishes itself and grows.
22
best undergraduate management program
—U.S. News & World Report, 2023-2024
Topics, skills, and concepts
General Management
Strategy, organizational design, organizational culture, leadership, teams, managing change
Managing conflict, strategic planning, designing organizations
Human Resources
Recruiting, selection, training, performance appraisal, compensation and benefits, diversity and inclusion, unions, and collective bargaining
How to analyze HR issues from a systems perspective, designing and implementing HR processes
Entrepreneurship
Environmental analysis, business strategy, business plan development, managing a new business venture through stages of development, building and leading teams
Design thinking, business model innovation, market research, financial analysis and capital strategies for startups
Prepare for Your Career in Management, HR, or Entrepreneurship
Key employers
GE, Epic Systems, Accenture, Target, Baker Tilly, Oracle, Google, Startups
Knowledge and abilities
Leadership, collaboration, communication
Innovative mindset, strategic decision-making
Common job titles
Human Resources Manager
Human Resources Operations Specialist
Human Resources Business Partner
Consultant
Management Trainee
District Manager
Founder
Common Career Paths
The human resource generalist is a professional who understands and can perform a broad range of human resources functions at an entry or advanced-level, rather than being specialized in any single human resources field. Those working in a human resource generalist role may manage the day-to-day operations of the human resource office of a company, including the administration of human resources policies, procedures, and programs. An HR generalist may handle staffing, employee orientation and onboarding, performance management, training and development, benefits, compensation, human resources-related analytics, employee relations and/or organizational development, all depending upon the industry and the size of the organization. Some examples of HR generalist roles include: human resources assistant, human resources coordinator, human resources generalist, human resources manager, human resources operations specialist, human resources advisor, human resources business partner or employee relations consultant.
The human resource specialist focuses in an area of specific function within human resources, applying a higher level of technical skill and specialized knowledge to benefit their organization. Areas of specialization may vary by industry, geography, and/or organization size, but often are in one of the following domains: talent management, total rewards, analytics and information systems, and employee or labor relations.
Talent management (talent acquisition, learning and development, career development): Employee development specialists champion an organization's efforts to retain and develop an organization's valuable employees, working closely with an organization's leaders to identify training needs and create strategic solutions for improving skills across an entire company. Those working in an employee development specialist role, primarily focusing on designing and implementing programs for performance management, skill and leadership development, employee assessment, and succession planning. Some examples of this could be trainer, training specialist, learning and development specialist, performance management specialist, instructional designer, or facilitator. Talent acquisition specialists are responsible for identifying, acquiring, assessing, and hiring candidates to fill open positions within a company. Those working in a talent acquisition role are involved in workforce planning and primarily focus on employing ongoing strategies to identify, recruit, and select and onboard employees, specialists, leaders, or future executives for your company. Some examples of talent acquisition roles include: recruiter, staffing coordinator or specialist, recruitment assistant, coordinator, or specialist, talent acquisition consultant or specialist, corporate recruiter, or onboarding specialist.
Total Rewards (benefits, compensation, possible link to insurance): Total rewards specialists are responsible for the development, implementation, and administration of compensation and benefits programs, policies, and procedures. Those working in a total rewards role primarily focus on common compensation functions, including job evaluation, survey participation, base salary and incentive plan design, and on common benefits functions, including life, health, and disability insurance, wellness programs, and retirement benefits. Some examples of total rewards roles include: total rewards coordinator, total rewards specialist, compensation analyst, benefits analyst, or payroll and benefits specialist.
Analytics and information systems (workforce planning, people analytics): Human Resources Information Systems specialists are responsible for implementing and maintaining human resource information management systems for their organization. Those working as a HRIS specialist role primarily focus on implementation, support, and maintenance while working closely with other subject matter experts to ensure data integrity, testing of system changes, reporting, analyzing data flow, and suggesting process improvement opportunities. Some examples of HRIS roles include: payroll coordinator or specialist, human resources analyst (or human resources data analyst), applicant tracking (ATS) coordinator, affirmative action planner, or human capital management (HCM) analyst.
Entrepreneurs start their own businesses, run family businesses, or manage new ventures within established organizations. Entrepreneurship has traditionally been defined as the process of designing, launching and running a new business. This new business typically starts as a small business, such as a startup company which offers a product, process, or service for sale or hire. At the Wisconsin School of Business, we think of entrepreneurship in five main pathways, which you will see overlap with other major pathways: starting a business, corporate entrepreneurship, consulting, small business, and social entrepreneurship.
Managers plan, organize, and direct activities to achieve specific business objectives. These individuals lead, motivate, and evaluate employees while also setting objectives and strategic plans for an organization.
Go Beyond the Classroom
Each year, students work in small groups to complete a business consultation for real companies or pursue the development of their own venture ideas. These experiential projects give students a critically important way to use what they learn in the classroom as they either seek to bring new products or services to market or advise startups and small businesses on ways to improve their performance.
Meet the MHR Team
Career coach
Use Starfish to make an appointment with your career coach.
Pathway consultant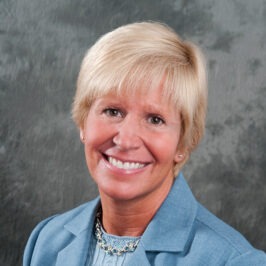 Lisa Collins
Entrepreneurship