1940-1949
Kenneth Becker (BS '49)
Becker has visited all seven continents and the North Pole with other alumni during the past 38 years. He spends his time trying to reduce the fish population of Lake Wisconsin and enjoying all Wisconsin sports on TV.
1950-1959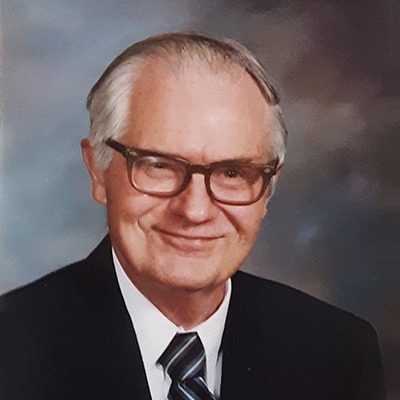 In Memoriam
Joseph H. Foegen (BBA '54, MBA '55, PhD '59)
Foegen died on Feb. 9, 2021, after a long career teaching business and economics at Winona State University. Foegen had nearly 500 articles published in a wide range of professional and general journals. His passions included rock hunting, singing, and writing.
Lee Miskowski (BBA '54, MBA '57)
Miskowski has remained very loyal to UW since leaving the campus and the state after graduation. He considers himself an ambassador, reflecting positive views of the business school. Keep the good news flowing!
David Hagen (BBA '56)
Hagen deeply loves memories of the University of Wisconsin— the Men's Residence Halls, Lake Mendota, State Street, having a brat and a beer at the Memorial Union, stealing a kiss on Observatory Hill, walking along Lake Road (now called Lakeshore Path) to class, a Saturday doze on the grass at Picnic Point, acting in the Wisconsin Players, and announcing news on WHA and sister station WHA-FM (now WERN) at Radio Hall. His older brother and one of his sons also attended UW–Madison.
Donald Hahn (BBA '57)
Hahn retired in 2007 after spending exactly 50 years in the money management business. He spends time rooting for the Badgers, Packers, and Cubs. He considers graduating from UW–Madison as one of the best decisions in his life. Life is good.
John Voigt (BBA '57)
Voigt just turned 86 years old and is enjoying spending time with friends, sailing, playing tennis, and visiting vineyards.
1960-1969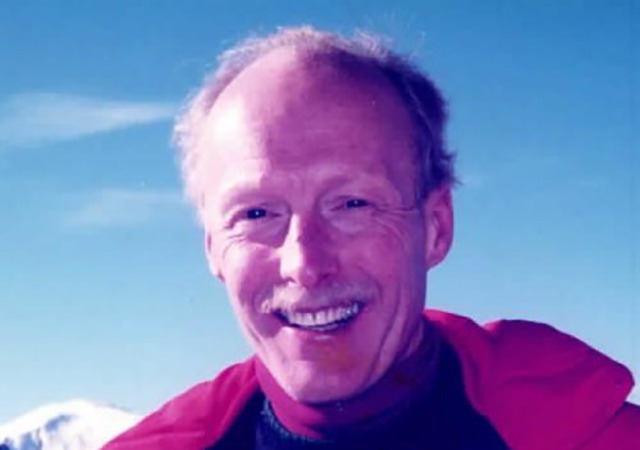 In Memoriam
Fred Petri (BBA '69, MBA '70)
Petri died at his Hillsborough, California, home on May 4, 2021, after a 15-year battle with early onset Alzheimer's disease. A generous friend and supporter of WSB, Petri leaves a lasting impact.
Petri had an illustrious career in real estate lending in California, and was known as one of the most well-connected and respected real estate professionals in the nation.
He believed in giving back and was a lifelong supporter of WSB and the James A. Graaskamp Center for Real Estate. He was instrumental in guiding the creation of the Center after Graaskamp's death in 1988 and through its naming in Graaskamp's honor in 2007. One of Petri's biggest impacts was launching the Graaskamp Center's signature applied learning program, the Applied Real Estate Investment Track (AREIT), which he co-founded in 2000 with his friends Jim Curtis III (MS '76) and EJ Plesko (BBA '51, MBA '52).
In 2017, Petri's life partner, Linda, along with his sister and two daughters, worked on his behalf to establish him as a member of the Wisconsin Naming Partnership. Petri's family noted how much he would have liked the humble and collaborative nature of the Partnership, as it was so fitting of the way he thought about giving back.
Wayne Wagner (BBA '60)
Wagner is a member of the team that designed the index fund at Wells Fargo Bank, now celebrating 50 years. He was also a founding member of Wilshire Associates and Plexus Group consulting firm.
Stephen Loeb (MBA '63, PhD '70)
Loeb, professor emeritus of accounting and information assurance at the University of Maryland College Park's Robert H. Smith School of Business, and his wife, Cynthia, (BS '67) are retired and residing in Boynton Beach, Florida.
Martin Feldman (BBA '64)
Feldman finally got to see his grandkids after 18 months and has plans to see family soon in New Orleans and Charleston, South Carolina. He is also anticipating a return to theater in 2022 with his condo theatre group. He savors the moments and the wonderful memories of his years in Madison. He is enjoying his sixth year of retirement after a career in magazine publishing and is celebrating 53 years of marriage this year. And as a bonus, both of Feldman's sons graduated from UW–Madison.
Allen Lenard (BBA '65)
Lenard stopped practicing law after 50 years as an attorney in the music industry to develop a mobile app called o͞od (Objects of Desire). The app provides a unique community and marketplace for physical collectibles. It is coupled with digital content (NFTs), and is blockchain-enabled for authentication and perpetual secondary market payments to the initial creator in art, music, media, and sports.
Pete Barile (MBA '66)
Barile credits his Business Badger education and the strong emphasis on the basics of running a company—from financial, accounting, human relations, product and process evaluation, and how to evaluate physical properties—as essential to his success. With these skills engrained in his way of thinking, he makes decisions on the spot, which is critical in today's world accentuated by COVID-19.
James W. Stangeland (BBA '67)
Stangeland is a retired securities trader, global traveler, and writer. He was inducted into Marquis Who's Who Registry in 2020. His biography will appear in the 74th edition of Who's Who in America 2021. In 2014, he published his first book, Hugh L. Ray, The NFL'S Mr. Einstein: Master Designer of The Modern Game. It is a history of American football, its rules, and a biography of his grandfather. On, Wisconsin!
Richard Boyd (BBA '68)
Boyd recently lost his partner of nearly 25 years.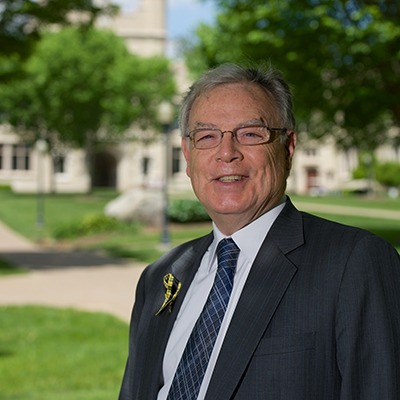 Bill Longbrake (MA '68, MBA '69)
Longbrake is a member of the boards of directors of Broadway Financial Corp. and City First Bank, the largest minority depository institution in the U.S. with $1 billion in total assets. The bank is also a community development financial institution that serves low-income and minority communities. He chairs the audit committee on that board.
1970-1979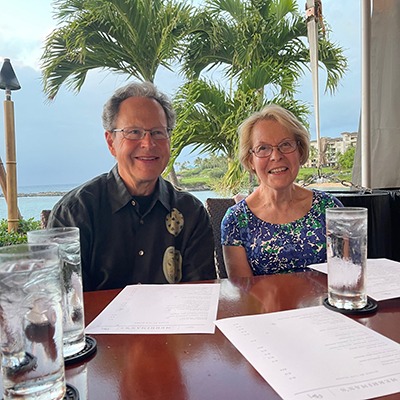 Rick Berlet (MBA '70)
Berlet spent most of his career in a boutique management consulting firm with one partner, specializing in organization and compensation work. He co-authored a book published by Richard D. Irwin in 1991 and has worked with more than 250 sales forces on incentive and job design issues. After fully retiring one year ago, he is now enjoying his home in the Southeast and cycling four days a week in the mountains.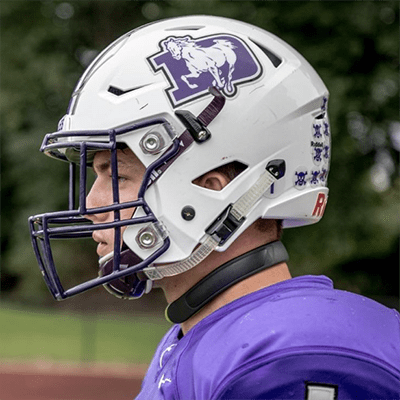 Neil Kosterman (BBA '72)
Kosterman has helped launch The Q-Collar™, a medical device for protecting users' brains from effects of traumatic head impacts. David W. Smith, MD, the inventor and Kosterman's business partner of 15 years at TBI Innovations LLC, licensed the device to Q30 Sports LLC for commercialization in August 2021. Announced by the FDA in February 2021, the product evolved from studying woodpeckers, diving birds, and head-ramming sheep.
Gerald Lenoir (BBA '72)
Lenoir was featured in an interview for the Fall 2020 edition of the Critical Ethnic Studies Journal. He and his colleague, Nunu Kidane, reflected on the resurgence of global uprisings against anti-Black racism, particularly against the backdrop of their decades of transnational activism and movement work across the Black diaspora.
William Rauwerdink (BBA '72)
Rauwerdink spent the summer traveling the U.S. when not working on various early stage investments. The venture capitalist added two new portfolio companies in 2021. Rauwerdink enrolled as a Son of the American Revolution, as his fifth great-grandfather fought in the Revolutionary War.
Stephen Jarchow (BBA '74, MS '76, JD '76)
Jarchow won an Emmy for "Girl's Voices Now," a series about the challenges faced by young women of color in Los Angeles. Two previous films of Jarchow's have also won Academy Awards. He has produced more than 150 films and series.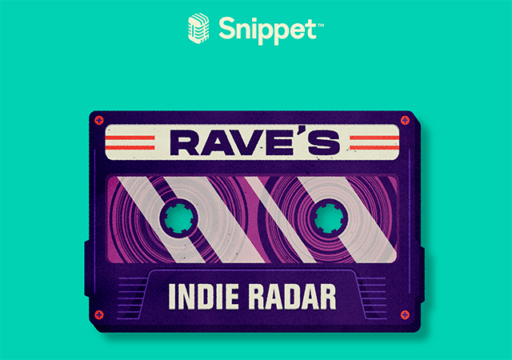 Bruce Ravid (BBA '74)
Ravid is hosting a weekly new indie rock radio show and just launched the "Rave's Indie Radar," a new music podcast on Spotify. The "Go Deep" radio show is based in Los Angeles. The former Capitol Records A&R executive is also involved in alternative rock band management and consulting.
Dick Fields (MBA '75)
Fields officially retired in February 2021 and is living in a retirement community in Fullerton, California, near his daughter, Heather, and first grandson, Felix. Fields now babysits and continues to pursue mountaineering and hosting Libertarian Counterpoint (30 years and counting).
Frank Murkowski (BBA '76)
Murkowski retired in 2017 from Tenneco, Inc. after 41 years working as a marketing and sales executive in the automotive parts industry. He is president of the local WAA Motor City Badgers Chapter, keeping the Wisconsin Idea alive in southeast Michigan and providing scholarships to local students. He also enjoys working as a volunteer with the local Red Cross. On, Wisconsin.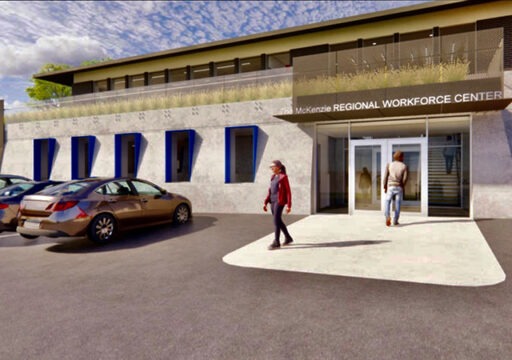 John McKenzie (BBA '76)
McKenzie has donated a 17,000 square-foot building located in Fitchburg, Wisconsin, to serve as The McKenzie Regional Workforce Center, slated to open in late Summer 2022. Operating in partnership with Madison Area Builders Association and Boys and Girls Clubs of Dane County, the building will be used to train young people from the clubs and area schools in skilled construction trades, wealth building, and entrepreneurship.
Rick Heinritz (BBA '76)
Heinritz is excited to announce that his company, Wisconsin Foam, is adding 185,000 square feet to the existing 150,000 square-foot, four-year-old facility in Madison, Wisconsin. The company expanded with the purchase of another business earlier this year and is now adding new equipment. Heinritz is owner and chief operating officer of the 35-year-old company.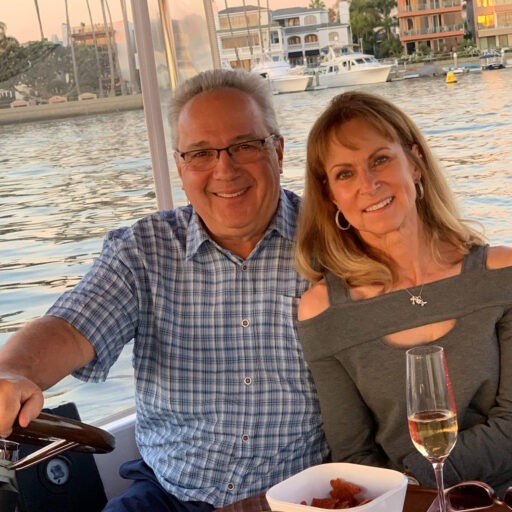 Steven Smith (BBA '77)
Smith retired after 29 years as a senior vice president of the facilities service group with ACCO Engineered Systems based in Pasadena, California. He is now spending lots of time riding his road bike, golfing, and piloting his Duffy boat.
Rick Collins (BBA '79)
Collins will be hanging up his cleats at the end of 2021 after 37 years in commercial real estate and nearly 23 years with Ryan Companies. He will be transitioning from responsibility for West Coast operations to a 50% executive advisory role. He splits his time between Phoenix, Arizona, where he moved in 2014, and his lake home in Hayward, Wisconsin. He has a daughter in Scottsdale, Arizona, and a daughter and grandson in Hudson, Wisconsin. Collins looks forward to life's next chapter!
Kevin Silverman (BBA '79, MS '81)
Silverman, chief investment officer at Sterling Partners Equity Advisors (SPEA), has announced the receipt of several awards to his firm in 2021. SPEA received Top Gun distinction and Manager of the Decade designation by Informa Financial Intelligence's PSN manager database for Q4 2020 performances. It also received top manager distinction from Pensions&Investments for Q2 2021 performance.
1980-1989
In Memoriam
Karen Schneider (BS '80, MBA '82)
Schneider passed away suddenly on October 26, 2021 at the age of 63. She is survived by her husband, Lou Perretta.
Margaret Foegen Karsten (MBA '81)
Karsten recently retired after 40 years teaching human resource management courses at UW-Platteville. She served as chair of the Department of Business and Accounting, coordinator of the BS in Business Administration Program at a Distance, and School of Business Internship Coordinator. Her publications include three books related to management, gender, and race, and she edited two ABC-CLIO publication resources for educators on similar topics.
David Guinther (BBA '82, MS '91)
Guinther has teamed up with Mike Splinter (BS '72, MS '74), Tom Olson (BS '89), Cameron Ackbury (BBA '89), Craig Johnson (BBA '80), and Allen Dines to form WISC Partners, a regional growth equity fund based in Madison. WISC Partners will be launching its Fund II in early 2022.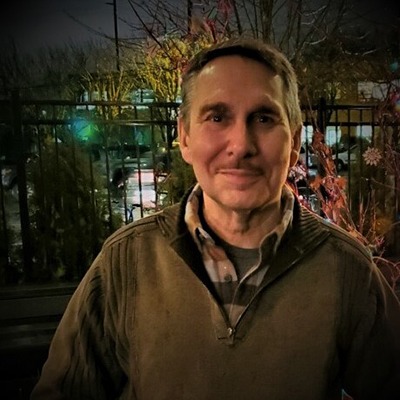 Randy Page (MS '82)
Page received the president's award from the Portland chapter of the Construction Specifications Institute for his significant contributions as board director and treasurer. A practicing architect in Portland, Oregon, he recently joined m.thrailkill.architect.llc as senior specification writer. The firm provides research and consulting to more than 50 leading design firms in the Pacific Northwest.
Jeff Braysich (MBA '83)
Braysich is trying to finalise an alumni chapter for Australians and New Zealanders. He is looking to build a network to promote UW–Madison, reminisce on old times, and have a network of support.
Stacy Lang Kahan (BS '83)
Kahan, president of Lang Financial Group, formed two new organizations for the firm's business clients this year: People Path HR to provide for human resources needs, and People Path Collective to handle clients' gaps in areas like payroll; marketing; and diversity, equity, and inclusion.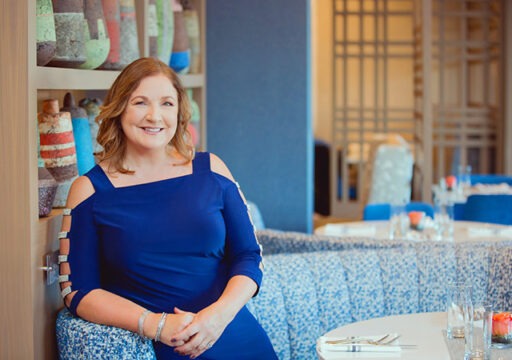 Terri Yanke (BBA '83)
Yanke has joined the Boys and Girls Clubs of Dane County (BGCDC) as its assistant vice president of development. She looks forward to helping the club work to build better futures for youth and their families. She hopes to see fellow Badgers at upcoming BGCDC fundraiser events and volunteer opportunities.
Phil Greenwood (BBA '84, MBA '89, PhD '02)
Greenwood is in his 20th year of teaching entrepreneurship and strategy at his alma mater—the Wisconsin School of Business. Greenwood is focused on venture creation, entrepreneurial management, and entrepreneurial finance in technology industries. Previously, he was a CPA at KPMG–Chicago, McDonalds Corp., and auditor/financial analyst/sales rep at Abbott Laboratories.
In Memoriam
Joel Johnson (BBA '84, MS '89)
Johnson died in March 2021, and was honored in Spring 2021 with a gift to the Wisconsin School of Business by his brother, Eric Johnson. Eric said that his brother loved UW–Madison and was forever thankful for his business school education.
Fay Shong (BBA '84)
Shong recently joined McKinsey & Co. as a partner in the global energy and chemicals practice. Shong has enjoyed a 25-year career working with the largest energy companies in the world. She began her career at ExxonMobil, later transitioning to Accenture, and Ernst & Young where she served as a managing partner leading various strategy, digital, and business transformation practices.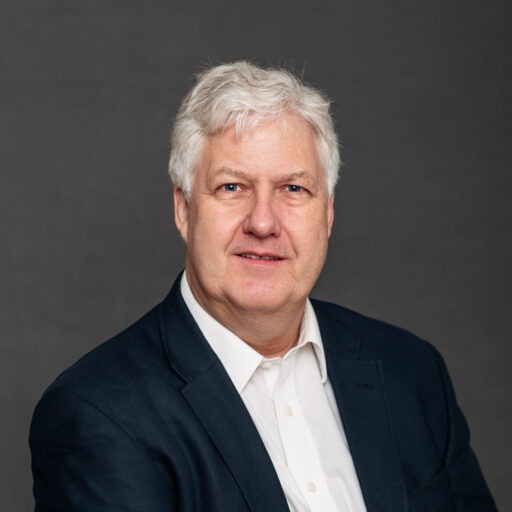 Tor Erik Engebretsen (MS '85)
Engebretsen has started a new position as director for the newly established Norwegian Groceries Supervisory Authority, Dagligvaretilsynet.
Todd Laszewski (MS '85)
Laszewski was recently promoted to vice president and actuary at Northwestern Mutual, responsible for pricing flagship whole life insurance products. He has been with the company since he graduated and has a few more years to go! He enjoys time with his entire UW–Madison family—wife Ruth (Holmi) (BM '85), and daughters, Sarah (BS '20), and Krista (BA '23). On, Wisconsin!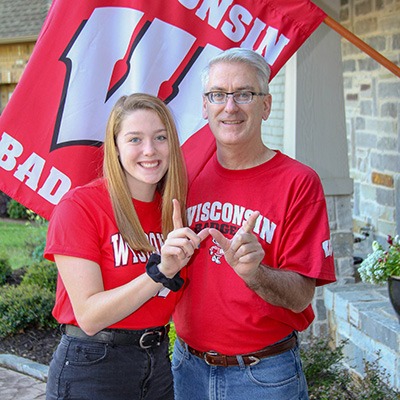 Thomas Plowman (BBA '87, MBA '89)
Plowman retired from BNSF Railway in June 2021 with 31 years of service. His daughter, Madison, a fourth-generation Badger, is a pre-nursing major at UW–Madison and is working on a certificate in sustainability.
Steven Strye (BBA '87)
Strye is very proud of his business degree in risk management and insurance from WSB, but is even prouder of the fact that both of his children currently attend UW–Madison. His daughter, Brooke, is a senior majoring in family studies and human development; a master's degree is likely so she can pursue her passion of helping children as a child therapist or school counselor. His son, Spencer, is a freshman and believes that a business degree will suit him well.
Perry Mixter (MA '89)
Mixter joined the Cain Center for the Arts as development director after a close encounter with retirement. Mixter will be responsible for completing the Cain Center Capital Campaign, and establishing a comprehensive development program for the Cornelius, North Carolina company.
1990-1999
Brian Conom (BBA '90)
Conom received the Annual Monarch Award in his role as senior executive territory manager at MölnlyckeHealth Care. This award recognizes the surgical sales division representative of the year for business growth.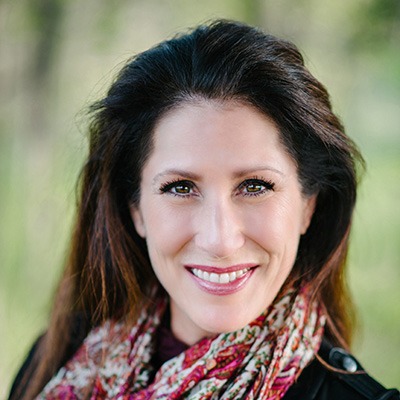 Pamela Hart (BBA '90, JD '02)
Hart became assistant dean, Animal Law Program at Lewis & Clark Law School in January 2021, and continues to serve as executive director for the Center for Animal Law Studies. As assistant dean, Hart oversees the world-renowned animal law epicenter, with the most comprehensive animal law curriculum offered.
Mark McGillis (BBA '90)
McGillis practices law at the firm of Fortune & McGillis, SC in Racine, Wisconsin, and was recently named Claimant's Worker's Compensation Lawyer of the Year for the Milwaukee area by Best Lawyers in America. The award is given to only one attorney annually.
Paul Alexander (BBA '91)
Alexander retired from Kimberly-Clark after spending 30 years at the company, including the last 12 years as the company's head of investor relations.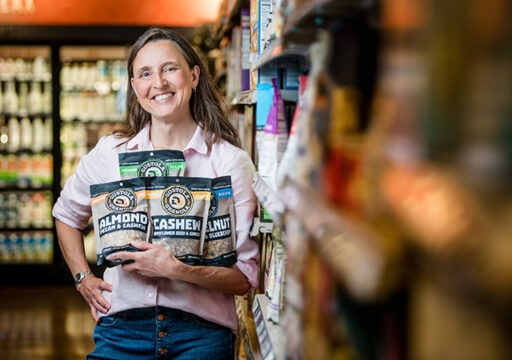 Angela Gustafson (BBA '91)
Gustafson founded Gustola Granola—an award-winning, Madison and Peace Corps-inspired, premium granola brand. It is available in more than 200 grocery locations throughout Minnesota and is sold online.
Irwin Carver Smith (BBA '91)
Smith serves in a volunteer capacity as Juvenile Diabetes Research Foundation (JDRF) of Wisconsin's executive council president. JDRF is a volunteer fundraising organization committed to improving the lives of, and ultimately curing, those with Type 1 diabetes.
George Hofheimer (BBA '92, MBA '03)
Hofheimer recently started a firm that strategically advises financial cooperatives, after a 25-year career working for the credit union industry's think tank and educational foundation, CUES. Before starting the firm, he biked more than 3,000 miles across the U.S. and raised $4.1 million to write off 3,481 consumers' medical debt obligations.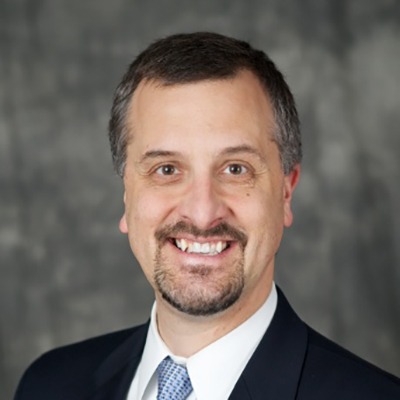 Theodore Osthelder (BBA '92)
Osthelder was named president of the Anthem Blue Cross and Blue Shield health plan. With more than 25 years of private, public, and political experience, he most recently served as senior government relations director on Anthem's public affairs team. Prior to his career at Anthem, Osthelder spent 15 years in Wisconsin government and politics in a variety of leadership roles.
Matthew Rolnick (BBA '92)
Rolnick recently became vice president of strategy and innovation at Yaymaker (formerly Paint Nite). Yaymaker has completed more than 300,000 events in 1,500 cities and was cofounded by Dan Hermann (BA '92). Yaymaker specializes in public events and corporate team-building experiences. They also work with speakers and celebrities.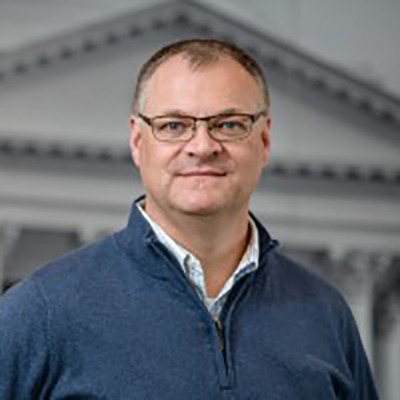 Jim Detert (BBA '93)
Detert the John L. Colley Professor of Business Administration at the University of Virginia's Darden School of Business, has authored a book, Choosing Courage, published by Harvard Business Review Press. Detert teaches, conducts research, and consults in the areas of leadership, ethics, and workplace courage. He's pulled from two decades of experience to provide practitioner-friendly advice in this book.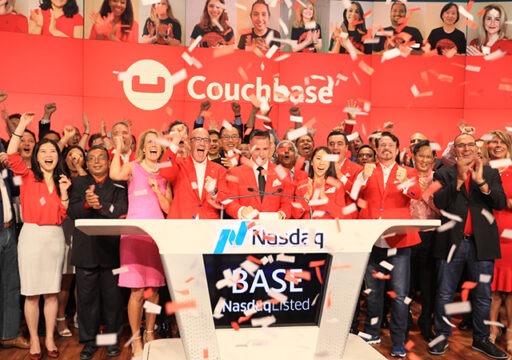 Greg Henry (BBA '93)
Henry recently helped Couchbase go through a successful initial public offering as the startup's chief financial officer.
Dave Olesczuk (BBA '94)
Olesczuk is now the vice president of operations at Cherokee Country Club and moved back to Madison after living and running his business in Las Vegas for the last 16 years. Olesczuk has been involved in the planning and implementation of renovating Cherokee's golf course into a Tournament Players Club (TPC) course. The $20 million project will rebrand Cherokee to TPC Wisconsin and host a PGA Tour event in 2024.
Benjamin Locklear (MBA '95)
Locklear was recently appointed chief financial officer of Mercy Hospitals Bakersfield with Dignity Health. He previously served as a hospital chief financial officer with Tenet Health and at a critical access hospital in eastern Arizona. He is the proud father of two beautiful daughters, one of whom just completed her freshman year at the University of Arizona.
Joe Lukas (BBA '95)
Lukas recently accepted a new position as senior project controller at Dematic Corp., a technology firm in Atlanta providing warehouse services to Amazon, Walmart, and online grocery stores. He will lead the company's new center of excellence for the variable cost of productivity.
Aaron Mikulsky (BBA '95)
Mikulsky published the book L.O.V.E. 2 Lead: A Journey of Self-Reflection, Significance, and Servant Leadership on Amazon in Spring 2021. The book is dedicated to his mother, who died in December 2020. All proceeds from book sales go to fight cancer.
Tricia Check (BBA '96)
Check celebrated 21 years working in the UW–Madison Department of Horticulture in April 2021.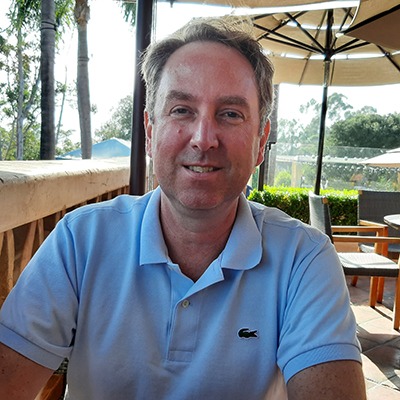 Ray Stephenson (BBA '96)
Stephenson recently started a new role as senior director, developer relations strategy and operations at Cisco. He previously spent 20 years at Microsoft working on developer relations and innovation strategy across all major software technologies. His roles have given him the privilege to see many countries and make friends all over the world. "People say the world is small—when you run into a former classmate by accident on a random train in Tokyo, you know it is true!"
Dave Worachek (BBA '96)
Worachek founded Value-Based RCM in December 2020. Over the past year, the company has grown from an idea to a global health care revenue cycle company employing more than 175 people with staff across the U.S. and an office in Kolkata, India. Though COVID has been a challenge, technology has allowed the team to work remotely and continue to support clinical clients.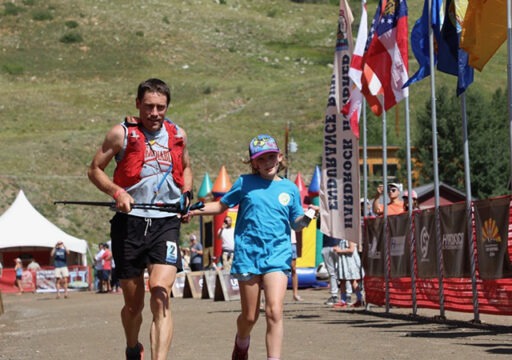 Troy Howard (BBA '97)
Howard recently joined Aspen Skiing Company as its managing director for business technology. Howard finds time to keep his Badger hockey roots ('92-'96) going in between skiing, biking, and running. In 2021, he completed his 5th Hardrock 100 ultra-distance run in Silverton, Colorado.
Kurt Kauffman (BBA '98)
Kauffman is a name partner at Krauskopf Kauffman, P.C. After Madison, he went to University of Michigan Law School and worked at two large law firms before starting his own practice. He advises entrepreneurs, professionals, and privately-held businesses at every phase of the business cycle from startup to sale and succession planning. Kauffman is licensed in Illinois and Wisconsin and lives in Chicago with his wife, Laura, kids Avett and Sienna, and their dog, Cody.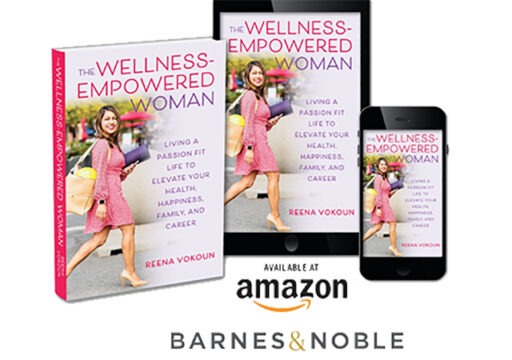 Reena Vokoun (BBA '98)
Vokoun is the founder and chief executive officer of Passion Fit™. She recently published her first nonfiction book, The Wellness-Empowered Woman™. This book is part female empowerment, part professional development, and part health and wellness, as Vokoun guides the reader through a journey to personal and professional success.
Chris Bouda (BBA '99)
Bouda was recently appointed chief accounting officer of Danaher Corporation, a global science and technology company. He previously served as Danaher's vice president of finance. Bouda and his wife, Maureen, live in the Washington, D.C., suburbs with their three children.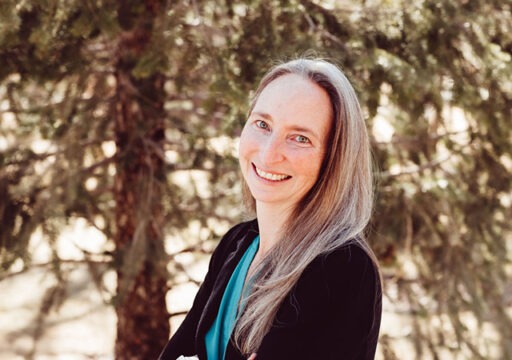 Tara Hefty (BBA '99)
Hefty is now managing partner and majority owner of Peak Asset Management, LLC, located in Colorado. Hefty has worked at Peak for 14 years, empowering families and individuals through personalized financial advice.
Jason Huett (BBA '99)
Huett recently accepted a position as director of marketing for Simply Automate, Inc., a startup based in Austin, Texas. Simply Automate helps companies eliminate manual, repetitive, and error-prone tasks and workflows using robotic process automation.
2000-2009
Sean Malone (MA '98)
Malone was recently named president of the George Family Foundation, established in 1994 in Minneapolis. Malone has served as founding president and CEO of Dix Park Conservancy, president and chief operating officer of the Frank Lloyd Wright Foundation, president of Ten Chimneys Foundation, and most recently as interim executive director of Journalism Funding Partners, an emerging grantmaking organization.
Ryohei Ando (BBA '00)
Ando is looking forward to keeping in touch with fellow Business Badgers, especially those located in Japan.
Keenan Yoho (MS '98, MBA '00, PhD '06)
Yoho received the Cornell Distinguished Faculty Award at the Roy E. Crummer Graduate School of Business at Rollins College in Winter Park, Florida, in recognition of exceptional accomplishments in teaching, research, and service. Yoho credits James Rappold, Mark Finster, and Mason Carpenter as his inspirations in the classroom.
Shawn Ryan (BBA '01)
Ryan was promoted to partner at Ernst & Young (EY) Parthenon in the turnaround and restructuring strategy group. Ryan has worked with EY for the past six years and has 20 years' experience overall, leading supply chain and finance transformations around the globe since graduating from UW–Madison.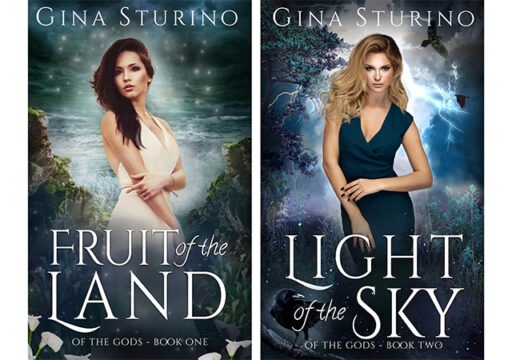 Gina Sturino (BBA '01)
Sturino recently jumped into the world of publishing after a career in investments. Her fantasy romance novel, Fruit of the Land, debuted in October 2020, with the second installment, Light of the Sky, released in February 2021. While writing fiction is vastly different from her prior career, the skills Sturino learned at UW–Madison help her run the business side of authorship. Her third book, Fire of the Flesh, released in Fall 2021.
Drew Petersen (MBA '02)
Petersen completed his two-year term as president of the UW Board of Regents. During his tenure, the UW received the largest capital budget in history by the Wisconsin Legislature in 2020. Petersen presided over the COVID-19 testing operation, which performed over 1 million tests and set up vaccine programs at 11 of 13 UW institutions. Petersen was instrumental in the hiring of former Gov. Tommy G. Thompson to serve as interim president of the UW System.
Kristen Pisani (BBA '02, MAcc '03)
Pisani was promoted to partner at Ernst & Young in the life sciences assurance practice in the Bay Area.
Brad Feldman (BBA '03)
Feldman and his wife, Carrie Feldman, welcomed their first child, Jonah Henry Feldman, to the world on July 25, 2021. Jonah came in weighing 8 pounds 13 ounces, 21.5 inches in length, and is already excited about joining the Class of 2043 at UW–Madison.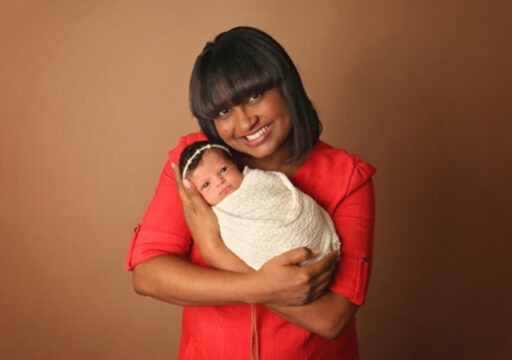 Crystal King (BS '03, MBA '13)
King has launched a new app called Amazing Baby, which seeks to help parents build a legacy that their children can remember. The app allows parents to create messages for their baby as they progress through childhood.
Jake Siudzinski (BA '03, MBA '18)
Siudzinski recently became vice president of Partner Growth at Carex Consulting Group. He and his husband, Nicholas Siudzinski (BA '12, MS '20), had their first baby, Eleanor (Nora) Jean in September 2021. With four UW–Madison degrees between the couple and two more from the couple's surrogate and close friend, Bonniejean Zitske (BA '02, MS '21)—how many UW degrees does it take to make a baby?
Sarah (Vaudreuil) Heitzman (BBA '04)
Heitzman recently joined Partners in Performance as a partner in the energy transition practice. Heitzman's previous experience in the energy and natural resources and performance improvement practices at Bain & Company, along with her water-related startup experience, uniquely position her to collaborate with clients pursuing net-zero targets and other ESG goals.
John Ikeda (MBA '04)
Ikeda recently started a position as senior director at Castalia, a strategy consulting firm focusing on infrastructure finance and policy, where he manages the firm's portfolio of water projects. He was previously senior advisor for the Green Climate Fund.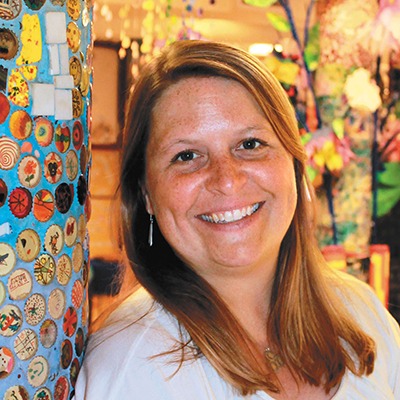 Dani Luckett (MA '04)
Luckett recently became chief development officer for Goodman Community Center in Madison. Luckett is responsible for the strategic direction, fund development, and communications for the center in addition to long-term organizational stability.
Jodi Beznoska (MA '05)
Beznoska started a new job as senior director, communications at WETA, the leading public broadcasting station in Washington, D.C.
Lynn Marcello (BA '06, MBA '12)
Marcello was promoted to director, capital advisory at B6 Real Estate Advisors in New York City. In this role, Marcello sources commercial real estate loans and equity for clients nationwide. She wants her fellow Badgers to know that financing markets are liquid for property of all kinds, including new construction, acquisition, and refinancing of hospitality, retail, office, industrial, multifamily, and special purpose real estate.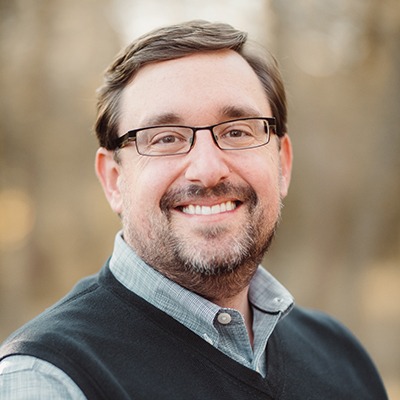 John W. Schuster (MBA '06)
Schuster has acquired Keenline Conveyor Systems in Oshkosh, Wisconsin, which has 32 employees and a 75-year tradition of making conveyors that handle a wide range of products from boxes to raw food. Schuster purchased both the business and the real estate, and looks forward to actively running and growing the company and its brand.
Kristin (Kent) Zibell (MBA '06)
Zibell presented "Show Business Results Using the Right UX Metrics," at the World Usability Congress in Graz, Austria, on October 14, 2021.
Giuseppe Infusino (BBA '08)
Infusino and his firm, InvestBev, have closed their second private equity fund with over $20 million in commitments. InvestBev focuses on investing in alcohol brands; technology that supports the alcohol industry; and acquiring, holding, and selling aged spirits in bulk. InvestBev's first fund is fully realized.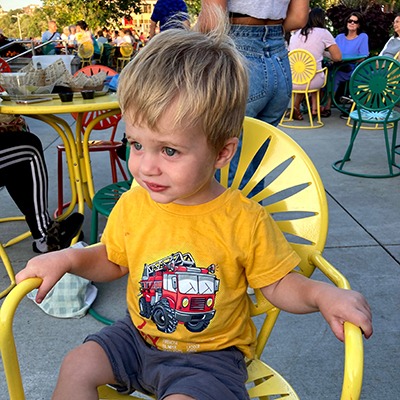 Krystle Felcaro Heaps (BBA '08)
Heaps has started the master's in sports administration program at Northwestern. She continues working as the program manager for the Northwestern Israel Innovation Project. She and her husband welcomed their first baby in November 2019. Heaps said that his arrival was a blessing in 2020 and helped the family make it through quite a year. In August 2021, they made their first trip as a family to Madison and said it was a great experience!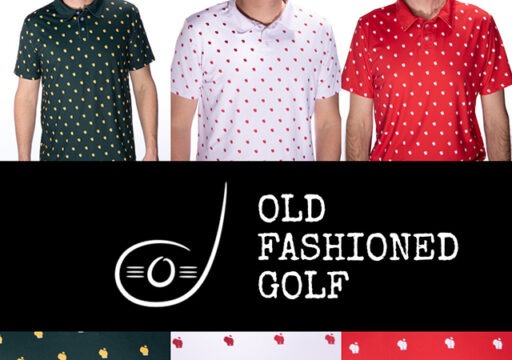 Kyle Herzog (BS '08, MBA '13)
Herzog recently launched a Wisconsin-inspired golf apparel business, Old Fashioned Golf. The venture caters to the Wisconsin golfer offering polos, hats, and towels in original styles with a familiar feel that local golfers will know and love.
Justin Mayer (MBA '09)
Mayer recently joined Pathfinder Product Labs, a product management consultancy based out of Columbus, Ohio. When not chasing around his two sons, ages 5 and 2, with his wife, he'll be leading Pathfinder in its growth of hardware consulting and product management recurring services.
Elizabeth Sustar Nye (MBA '09)
Nye was recently promoted to assistant dean of performance activities for Roosevelt University's Music Conservatory in Chicago.
2010-2019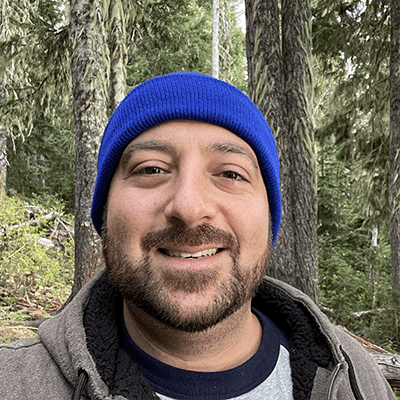 Josh Monifi (BBA '10)
Monifi started a career at Cascade Energy in early 2020. He runs a sales and business development team that helps Cascade win work around the country—helping industrial and municipal facilities save energy and combat climate change.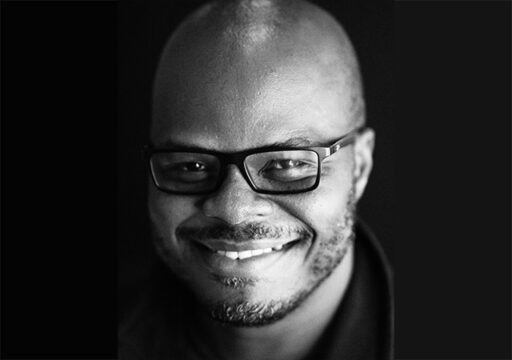 Mobolaji Sokunbi (MBA '11)
Sokunbi was included in the Channel Futures DE&I 101 List. The list acknowledges professionals from various multicultural backgrounds who are driving diversity, equity, and inclusion in the technology channel through their words, actions, and leadership.
Chad Broderick (MBA '12)
Broderick recently started LCI Development Partners to invest and develop real estate on a national scale. He lives in Chicago with his wife, Brittany, and two sons, Cash, 3, and Ford, 1.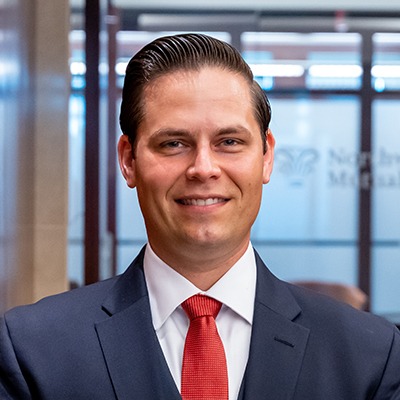 Bryan Brunken (BS '12, MBA '20)
Brunken is pursuing his passion as a financial representative with Northwestern Mutual. He guides professionals, families, veterans, and business owners through holistic financial planning processes. He believes that people deserve individualized strategies tailored to their needs, circumstances, and goals. His method is based on "fearless sifting and winnowing" to build relationships with trust, honesty, integrity, and effective communication.
Neil Patrick Isono (BBA '12)
Isono recently graduated with distinction from NYU Stern School of Business' full-time MBA program and received The Dean's Award for outstanding scholarship. He will join Ernst & Young as a senior consultant in the transformation design and execution practice based out of New York.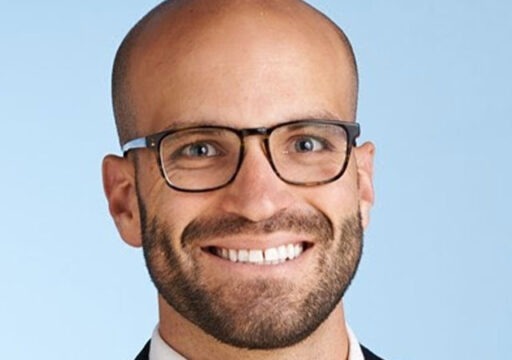 Blair Wilson (MBA '13)
Wilson was recently named chief marketing officer for Hal Leonard. Wilson will oversee the company's overall marketing strategy for Hal Leonard and its other companies. Wilson has more than 15 years of consumer, e-commerce, and B2B marketing and business strategy experience for Fortune 500 companies and privately-owned businesses.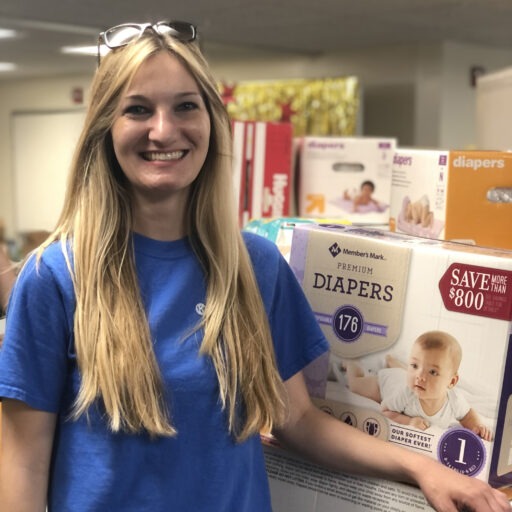 Jennifer Roeslmeier (BBA '14)
Roeslmeier serves as lieutenant governor for a Kiwanis Division in Chicago. After being a member of Circle K at UW–Madison, Roeslmeier continued her passion for volunteering with a Chicago Kiwanis Club, where she has served in leadership roles to help children around the world. Her recent accomplishment was leading a project that collected more than 16,000 diapers for families in financial need. She also continues her career as a digital marketing and brands manager for Automated Business Designs.
Tim Bauman (BBA '15)
Bauman has founded Architrek, a Salesforce implementation partner working to break the traditional consulting model and help clients get the most out of their investment in the Salesforce platform. Staying true to his WSB roots, Bauman and his team primarily focus on organizations in the financial services industry. Architrek is headquartered in Elkhorn, Wisconsin, but serves Salesforce subscribers nationwide.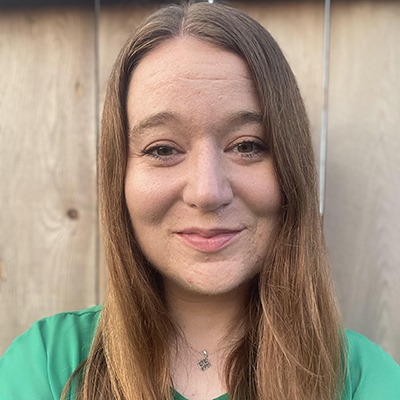 Jenna Franseen (BBA '15)
Franseen has taken a sabbatical from consulting to support marketing functions for the national 4-H youth development organization. She is excited to work with youth leaders on STEM programs and lead nationwide efforts to give back to an organization she participated in while growing up in Wisconsin.
Kelly Johnson (BBA '15)
Johnson has been hired as a merchandise manager at Adidas in Portland, Oregon. She manages the company's NCAA licensed division and is involved with March Madness, College World Series, and College Football Playoffs. She previously held roles at Wilson Sporting Goods.
Joe Schulz (BBA '15, MS '16)
Schulz was recently named portfolio manager for Quantum Wealth Management, part of Northwestern Mutual, where he is responsible for managing $150 million of clients' equity investment portfolios. In addition, Schulz recently purchased and reopened The Great Grizzly Bear Bar & Restaurant in St. Louis' historic Soulard neighborhood. Schulz added touches of Wisconsin throughout the bar and is excited to make it St. Louis' primary Badger bar!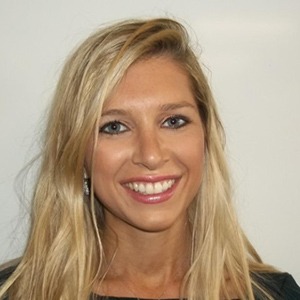 Devin Skolnick (BBA '15)
Skolnick recently moved back to the U.S. from London to become a product manager for Robinhood, the leading fintech company. Skolnick will now lead the gold subscription product. She opened the first New York office in Fall 2021 and looks forward to helping more women join the financial system.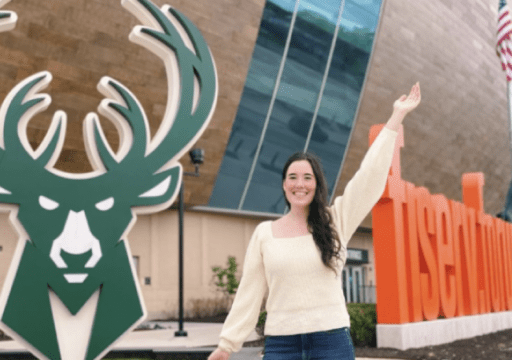 Tessa Ruid (BBA '15)
"Excited to say I'm joining the amazing Bucks organization in the Arena Marketing Manager role! I'll be working on all things related to concerts, events & games at Fiserv Forum & Deer District. Looking forward to this new challenge & learning from their talented team! Thrilled to be staying in Wisconsin, & working in a role that combines my interests of sports, music & community so very perfectly. Send me all the MKE tips you have, plz & thanks. #FearTheDeer"
T.J. Pyzyk (BBA '16)
Pyzyk is pursuing a master's of international affairs at Columbia University with an anticipated completion in May 2023.
Amy Walsh (BBA '16)
Walsh and her husband welcomed their first baby in October 2021. They are excited to be raising the next generation of Badgers.
Ross Gundlach (BBA '17)
Gundlach is halfway through earning a doctorate of business administration in leadership at UW-Whitewater. After leaving UW–Madison, he earned an MBA in finance and is entering his seventh year as an assistant coach on the UW–Madison rowing team after it finished eighth in the nation last year. Go Badgers!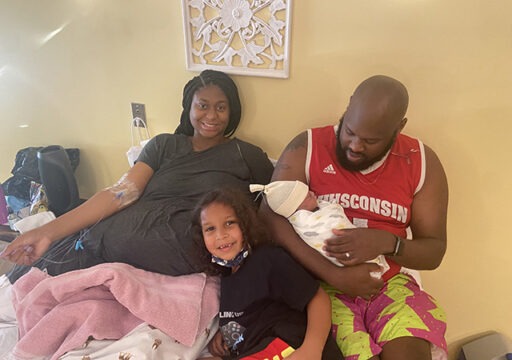 Brandon Shields (MBA '17)
Shields announced that his son, Braxton Morrow Apollon Shields, joined the UW–Madison family on July 22, 2021. His parents are both UW–Madison alumni. Braxton's big brother spent his early years on campus. They are excited to teach Braxton what it means to be a Badger!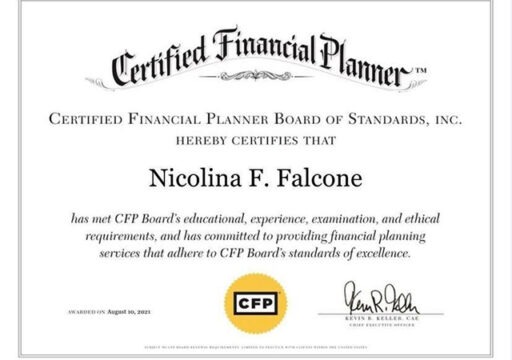 Nicolina Falcone (BBA '18)
Falcone has earned her Certified Financial Planner™ designation.
2020-2021
Dana Rettke (BBA '21)
CONGRATULATIONS, @dana_rettke!
Another amazing young woman graduating with a business degree! Can't wait for you to lead off the court and in a conference room one day, Dana.
-Wisconsin Volleyball @BadgerVB