1940-1949
Kenneth Becker (BS '49)
Becker has visited all seven continents and the North Pole with other alumni during the past 38 years. He spends his time trying to reduce the fish population of Lake Wisconsin and enjoying all Wisconsin sports on TV.
1950-1959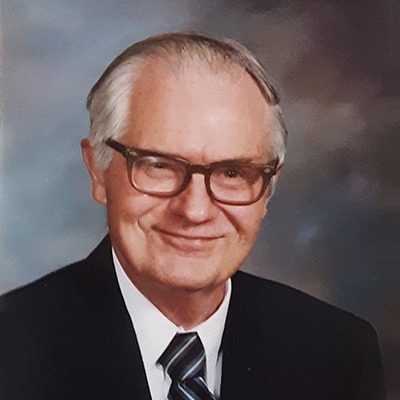 In Memoriam
Joseph H. Foegen (BBA '54, MBA '55, PhD '59)
Foegen died on Feb. 9, 2021, after a long career teaching business and economics at Winona State University. Foegen had nearly 500 articles published in a wide range of professional and general journals. His passions included rock hunting, singing, and writing.
Lee Miskowski (BBA '54, MBA '57)
Miskowski has remained very loyal to UW since leaving the campus and the state after graduation. He considers himself an ambassador, reflecting positive views of the business school. Keep the good news flowing!
David Hagen (BBA '56)
Hagen deeply loves memories of the University of Wisconsin— the Men's Residence Halls, Lake Mendota, State Street, having a brat and a beer at the Memorial Union, stealing a kiss on Observatory Hill, walking along Lake Road (now called Lakeshore Path) to class, a Saturday doze on the grass at Picnic Point, acting in the Wisconsin Players, and announcing news on WHA and sister station WHA-FM (now WERN) at Radio Hall. His older brother and one of his sons also attended UW–Madison.
Donald Hahn (BBA '57)
Hahn retired in 2007 after spending exactly 50 years in the money management business. He spends time rooting for the Badgers, Packers, and Cubs. He considers graduating from UW–Madison as one of the best decisions in his life. Life is good.
John Voigt (BBA '57)
Voigt just turned 86 years old and is enjoying spending time with friends, sailing, playing tennis, and visiting vineyards.
1960-1969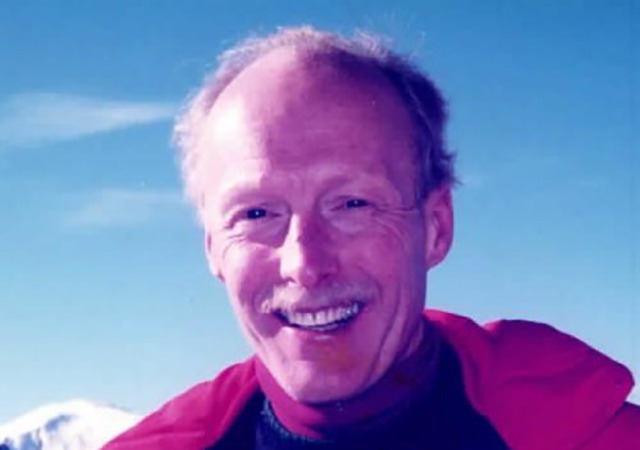 In Memoriam
Fred Petri (BBA '69, MBA '70)
Petri died at his Hillsborough, California, home on May 4, 2021, after a 15-year battle with early onset Alzheimer's disease. A generous friend and supporter of WSB, Petri leaves a lasting impact.
Petri had an illustrious career in real estate lending in California, and was known as one of the most well-connected and respected real estate professionals in the nation.
He believed in giving back and was a lifelong supporter of WSB and the James A. Graaskamp Center for Real Estate. He was instrumental in guiding the creation of the Center after Graaskamp's death in 1988 and through its naming in Graaskamp's honor in 2007. One of Petri's biggest impacts was launching the Graaskamp Center's signature applied learning program, the Applied Real Estate Investment Track (AREIT), which he co-founded in 2000 with his friends Jim Curtis III (MS '76) and EJ Plesko (BBA '51, MBA '52).
In 2017, Petri's life partner, Linda, along with his sister and two daughters, worked on his behalf to establish him as a member of the Wisconsin Naming Partnership. Petri's family noted how much he would have liked the humble and collaborative nature of the Partnership, as it was so fitting of the way he thought about giving back.
Wayne Wagner (BBA '60)
Wagner is a member of the team that designed the index fund at Wells Fargo Bank, now celebrating 50 years. He was also a founding member of Wilshire Associates and Plexus Group consulting firm.
Stephen Loeb (MBA '63, PhD '70)
Loeb, professor emeritus of accounting and information assurance at the University of Maryland College Park's Robert H. Smith School of Business, and his wife, Cynthia, (BS '67) are retired and residing in Boynton Beach, Florida.
Martin Feldman (BBA '64)
Feldman finally got to see his grandkids after 18 months and has plans to see family soon in New Orleans and Charleston, South Carolina. He is also anticipating a return to theater in 2022 with his condo theatre group. He savors the moments and the wonderful memories of his years in Madison. He is enjoying his sixth year of retirement after a career in magazine publishing and is celebrating 53 years of marriage this year. And as a bonus, both of Feldman's sons graduated from UW–Madison.
Allen Lenard (BBA '65)
Lenard stopped practicing law after 50 years as an attorney in the music industry to develop a mobile app called o͞od (Objects of Desire). The app provides a unique community and marketplace for physical collectibles. It is coupled with digital content (NFTs), and is blockchain-enabled for authentication and perpetual secondary market payments to the initial creator in art, music, media, and sports.
Pete Barile (MBA '66)
Barile credits his Business Badger education and the strong emphasis on the basics of running a company—from financial, accounting, human relations, product and process evaluation, and how to evaluate physical properties—as essential to his success. With these skills engrained in his way of thinking, he makes decisions on the spot, which is critical in today's world accentuated by COVID-19.
James W. Stangeland (BBA '67)
Stangeland is a retired securities trader, global traveler, and writer. He was inducted into Marquis Who's Who Registry in 2020. His biography will appear in the 74th edition of Who's Who in America 2021. In 2014, he published his first book, Hugh L. Ray, The NFL'S Mr. Einstein: Master Designer of The Modern Game. It is a history of American football, its rules, and a biography of his grandfather. On, Wisconsin!
Richard Boyd (BBA '68)
Boyd recently lost his partner of nearly 25 years.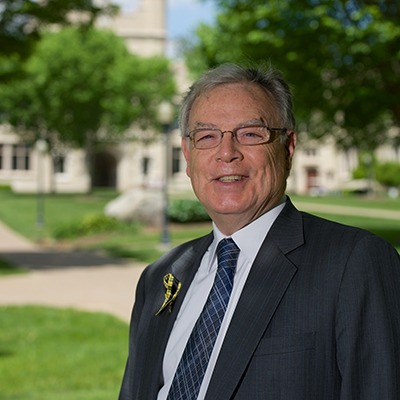 Bill Longbrake (MA '68, MBA '69)
Longbrake is a member of the boards of directors of Broadway Financial Corp. and City First Bank, the largest minority depository institution in the U.S. with $1 billion in total assets. The bank is also a community development financial institution that serves low-income and minority communities. He chairs the audit committee on that board.
1970-1979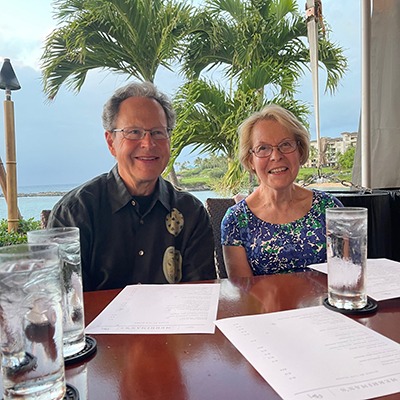 Rick Berlet (MBA '70)
Berlet spent most of his career in a boutique management consulting firm with one partner, specializing in organization and compensation work. He co-authored a book published by Richard D. Irwin in 1991 and has worked with more than 250 sales forces on incentive and job design issues. After fully retiring one year ago, he is now enjoying his home in the Southeast and cycling four days a week in the mountains.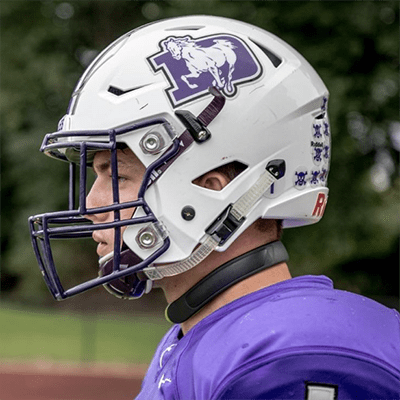 Neil Kosterman (BBA '72)
Kosterman has helped launch The Q-Collar™, a medical device for protecting users' brains from effects of traumatic head impacts. David W. Smith, MD, the inventor and Kosterman's business partner of 15 years at TBI Innovations LLC, licensed the device to Q30 Sports LLC for commercialization in August 2021. Announced by the FDA in February 2021, the product evolved from studying woodpeckers, diving birds, and head-ramming sheep.
Gerald Lenoir (BBA '72)
Lenoir was featured in an interview for the Fall 2020 edition of the Critical Ethnic Studies Journal. He and his colleague, Nunu Kidane, reflected on the resurgence of global uprisings against anti-Black racism, particularly against the backdrop of their decades of transnational activism and movement work across the Black diaspora.
William Rauwerdink (BBA '72)
Rauwerdink spent the summer traveling the U.S. when not working on various early stage investments. The venture cap