1940-1949
Kenneth Becker (BS '49)
Becker has been able to spend last 38 years of retirement fishing, thanks to the UW.
1960-1969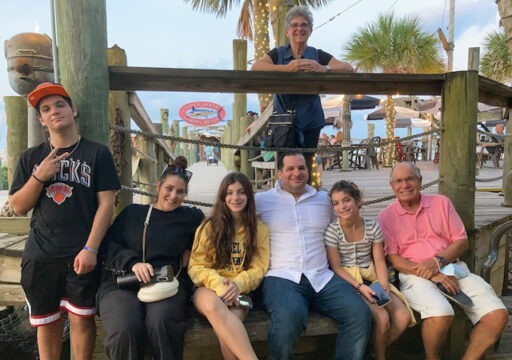 Martin Feldman (BBA '64)
Feldman has been retired for more than six years in Florida after living and working in the Northeast. He still swims for 45 minutes most mornings. He loved his four years at UW–Madison, as did his two sons, who also attended. Next up is the grandkids who are beginning to search for colleges (fingers crossed!).
John Goetz (BBA '66)
Goetz worked in newspaper advertising and marketing management positions for 38 years, but retired early to spend more time with family. He and his wife have been married 55 years. His outside interests include hiking the Grand Canyon and researching and writing stories about the American Western frontier. His stories have been published in the Journal of the Wild West History Association and featured in the Western History Department of the Denver Library.
Bruce Schrimpf (BBA '67, JD '70)
Schrimpf has been reminiscing about his time at WSB—the war in Vietnam was just cranking up, Johnson was President, and anti-war protests were just getting started. For all that, summers in Madison were idyllic!
Steve Cain (BBA '68)
Cain recently marked the seventh anniversary of managing the Midwest office of Fairfield Capital Group, LLC, which offers equipment leasing consultation and service to middle market companies.
Richard Boyd (BBA '68)
Boyd is retired, but was recently hired as a full-time member of the customer service experience department at the Nordstrom Dallas Galleria store.
1970-1979
Ira Vernon (MBA '70)
Vernon is beginning his 42nd year of wholesale distribution of steel products as the owner and CEO of Concrete Reinforcing Products Inc. (CRP), based in Fort Lauderdale, Florida. He had been with Port Everglades Steel Corp. Today he is a major importer of reinforcing bars. CRP's major distribution markets are in the Sun Belt, including Florida, Texas, and California.
Ken Towers (BBA '71)
Towers and his wife, Barbara, have moved from the San Francisco area after 39 years to Carpinteria, California. They are now about 15 miles south of Santa Barbara, and are one mile from the beach. Better yet, they are only six blocks from their son, Mike, and his wife, Tara, and three granddaughters aged 5, 3, and 1. Life is good in a beach town with many golf courses in the area!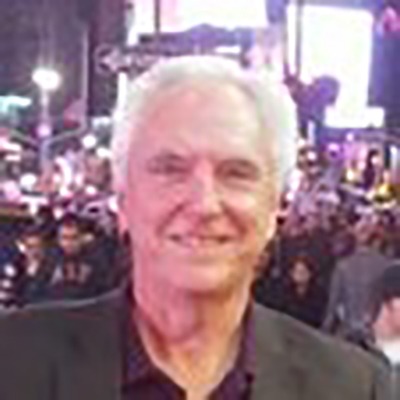 William Rauwerdink (BBA '72)
Rauwerdink celebrated with his entire family last Christmas at his Lake Michigan summer home. While in Washington, D.C. last winter, he connected with many leaders, including Sen. Johnson and more. Business remains great!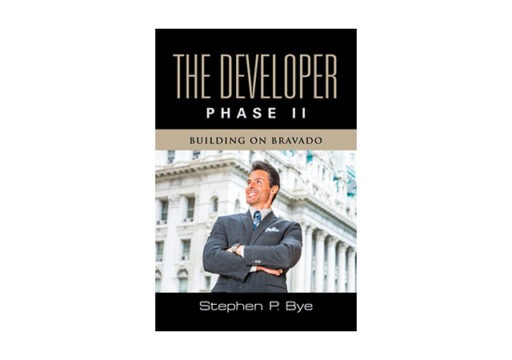 Stephen Bye (BBA '73, MBA '74)
Bye's third novel, The Developer: Phase II…Building on Bravado, was published in January 2022 and is the sequel to The Developer. The fictional thriller, set in the early 1980s in Denver, depicts the life of an egotistical office building developer, Alexander Kellogg, who uses bravado and deceit to accomplish his goals.
Karen Leonard Erwin (BA '74, MBA '79)
Erwin is retired in Chattanooga, Tennessee. After grad school, she spent 12 years with Arthur Andersen & Co. (now Accenture) followed by other enriching experiences at Harnischfeger Systems, IBM, Metavante (now FIS), Compuware, Oracle, and NTT Data. She opened her own practice in parallel with adopting her second child. She thanks UW for a great education and significant leadership roles.
Dick Fields (MBA '75)
Fields is retired and living in Fullerton, California. He spends his time babysitting his first grandson and is still on Libertarian Counterpoint, a Sacramento-based public access TV show, going on 31 years.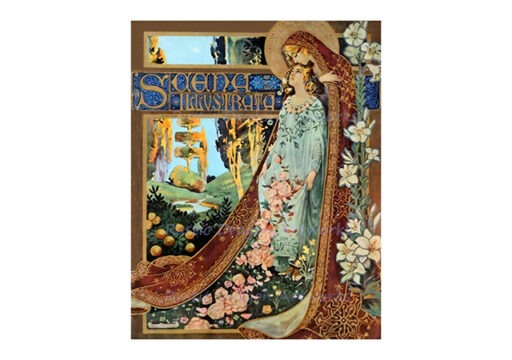 John Shaffer (MA '75)
Shaffer is enjoying retirement and the change from administrative roles to a personal art-related project. His collection of work by Italian illustrator Ezio Anichini (1886-1948) is the basis for an exhibit at the Marian Library of the University of Dayton.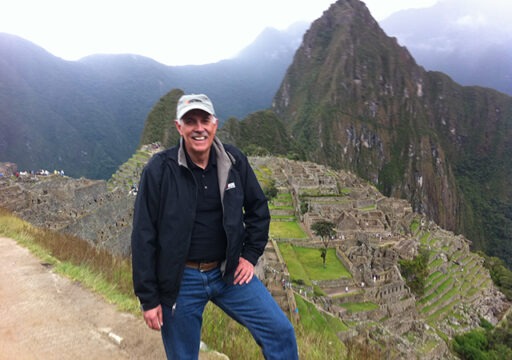 Joe Fahey (BBA '76, MBA '80)
Fahey recently retired after a satisfying career in international marketing. He has since started public speaking under the name of Travels, Traditions & Tales and shares his global experiences in an educational and entertaining format. His objective is to give back to senior and civic organizations by providing free lectures.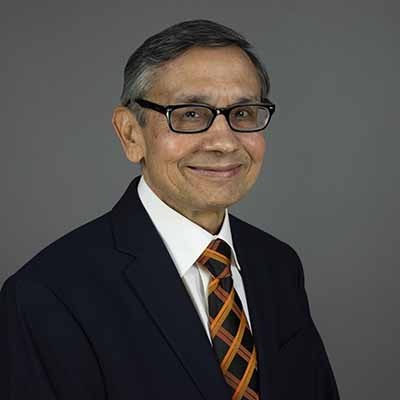 Ramesh Sharda (MBA '78, PhD '81)
Sharda has been selected for the Fulbright Distinguished Chair Award at Aalto University in Finland. Sharda is only the second Oklahoma State University faculty member to receive this award. He also won the 2020 OSU Eminent Faculty Award, and was inducted into the Oklahoma Higher Education Hall of Fame in 2016.
Steven Mandell (BBA '79)
Mandell has been practicing law since receiving his juris doctor from Georgetown in 1982. He concentrates his practice in media, entertainment, and intellectual property litigation as well as general business litigation. In June, he will celebrate the 28th anniversary of the law firm he helped to start in 1994, Mandell Menkes, LLC.
1980-1989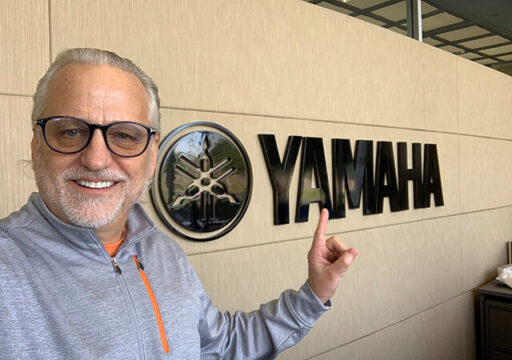 David Jewell (BBA '80)
Jewell is moving on to his next adventure after a fulfilling 40 years in the music industry and more than 24 years at Yamaha Corporation of America. He can't wait to enjoy time with family, travel, cycle, backpack, trail run, golf, and get back to playing drums in a band again.
In Memoriam
Karen Schneider (BS '80, MBA '82)
Schneider passed away suddenly on October 26, 2021, at the age of 63. She is survived by her husband, Lou Perretta.
Thomas Huisman (BA '82, MBA '13)
Huisman has accepted a position with Fincantieri/Marinette Marine as a senior quality engineer. The U.S. Navy awarded a contract for the next-generation Constellation Class frigate to Fincantieri in April 2020, and it will be built at the Marinette Marine shipyard in Marinette, Wisconsin.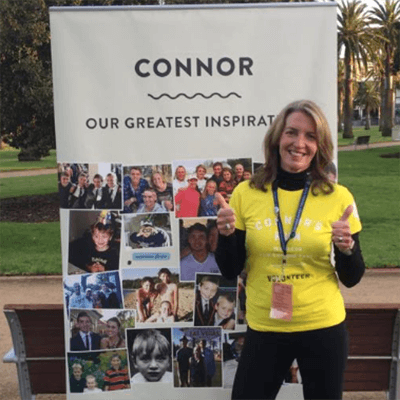 Liz (Miller) Dawes (BBA '85)
Dawes recently received the Medal of the Order of Australia for her work in establishing the Robert Connor Dawes Foundation after her 18-year-old son, Connor, died from brain cancer. Since 2013, the nonprofit has become the largest charity in Australia dedicated to pediatric brain cancer. Each year Australia recognizes the outstanding and meritorious service of its citizens through its honors system.
Joseph Bowar (BBA '87, MS '94)
Bowar recently joined Viridian Partners as managing principal. A nationally recognized brownfield developer, Viridian assumes environmental liability when acquiring and remediating distressed and unproductive commercial real estate.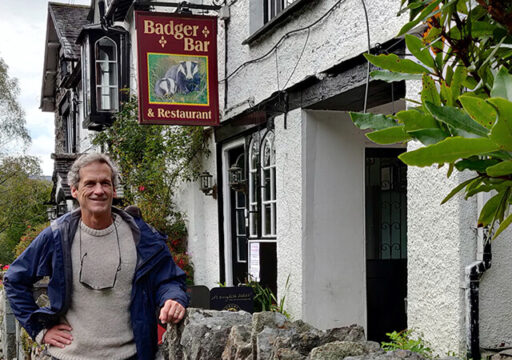 Paul Wilson (MS '87)
Wilson, chief information officer of MetLife Investment Management in London, U.K., recently discovered a Badger Pub in the United Kingdom's Lake District.
David Balistreri (BBA '88)
Balistreri and his company, Select Technical Staffing, recently celebrated 25 years in business and had a record year in 2021. His oldest son, Steven, graduated from UW–Whitewater in 2018 and has been with the company since July 2019 working as an account executive/recruiter.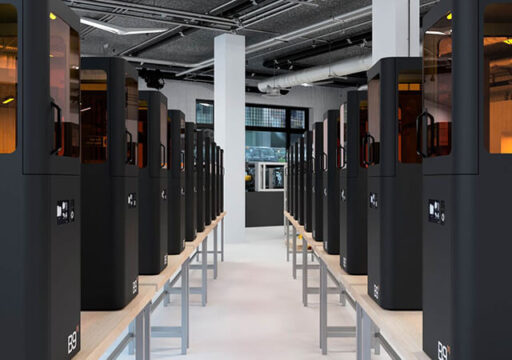 Kent Kirchstein (BBA '88)
Kirchstein wrapped up his 16-year career in sales leadership with Schneider Electric's energy services division to transition to a full-time CFO role with B9Creations. Kirchstein has been part of the B9Creations team as a part-time CFO since 2017.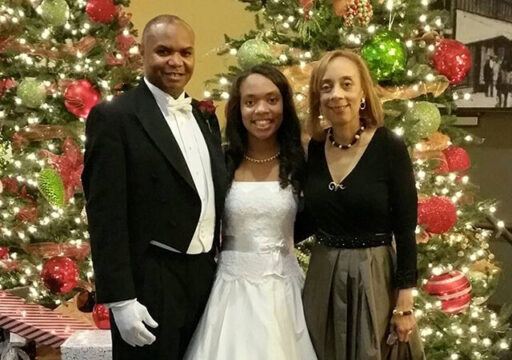 RJ Moshay (MBA '89)
Moshay has returned to Dallas, Texas, after spending more than a decade in Durham-Chapel Hill, North Carolina. The Tar-Heeled Badger Texan was recently named senior account director in the corporate social responsibility/philanthropic services vertical at Sunwest Communications, a global PR firm based in Dallas, Texas. Moshay's background has been in messaging, public relations, and branding with startups, high-tech, and large nonprofits.
1990-1999
Chris Bruni (BBA '90)
Bruni got married in May 2021, and left his W-2 job to focus on his real estate investments full time in August 2021. It was a big year!
Christopher Cain (BBA '90)
Cain is co-chair of Foley's National Transactions Practice Group. He works with emerging growth companies in high tech and healthy food and beverage spaces. He is always happy to connect with fellow Badgers!
Robert Cottingham (BBA '90)
Cottingham was promoted from partner of national geographic markets to partner of internal mergers and acquisitions at Wipfli. He is responsible for leading Wipfli's merger and acquisition efforts with certified public accounting and consulting organizations throughout the United States.
Scott Richardson (BBA '91)
Richardson was recently named a Five Star Wealth Manager in Milwaukee for the 10th consecutive year. In addition, his firm, Richardson Financial Group, Inc., was named the top-ranked company in the Milwaukee Business Journal's Best Places to Work–micro category for the second consecutive year. Richardson Financial Group is a boutique wealth management firm.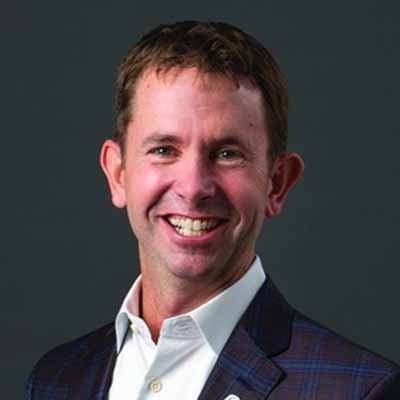 Irwin Carver Smith III (BBA '91)
Smith has been named vice president and partner of Truity Partners LLC. Smith and others recently participated in a management buyout of Baker Tilly Search and Staffing. Truity Partners LLC is an award-winning staffing and recruiting agency with specialties in finance, accounting, and human resources. The firm's 60 professionals maintain extensive candidate networks in Chicagoland, the Twin Cities, and Wisconsin.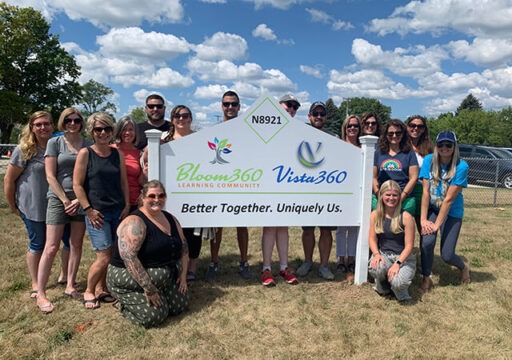 Laura Rauman (BBA '92)
Rauman founded and leads two organizations that celebrated milestone anniversaries in 2022. Management consulting company Vista360, LLC celebrates 20 years and the nonprofit school Bloom360 Learning Community rounds out its fifth year of serving neurodivergent learners with an innovative approach.
Dana Hermanson (PhD '93)
Hermanson appeared in the Research.com 2022 World Ranking of Top Business and Management Scientists, as well as the 2022 World Ranking of Top Economics and Finance Scientists. He is professor of accounting and Dinos Eminent Scholar Chair at Kennesaw State University.
Ernie Hu (BBA '94)
Hu has been the chief operating officer for global software intelligence firm CAST Software since 2017. His previous role was general manager and vice president of cloud for IBM Greater China in Beijing. CAST is comprised of the finest disruptive talent in technology, and operates globally in North America, Europe (France, Benelux, United Kingdom, India, Iberia, Italy, DACH), Greater China, and India.
Crystal Long (BBA '95, JD '98)
Long has taken a position as a prosecutor in the Monroe County District Attorney's Office in Sparta, Wisconsin. She spent 21 years as a prosecutor for the Columbia County District Attorney's Office in Portage, Wisconsin.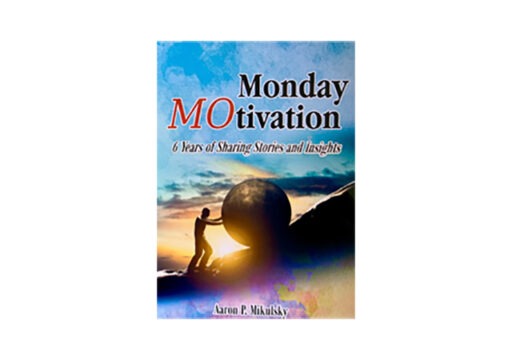 Aaron Mikulsky (BBA '95)
Mikulsky recently published Monday Motivation: 6 Years of Sharing Stories and Insights. The book shares stories from Jim Thorpe, Muhammad Ali, Bill Russell, Bob Gibson, Yogi Berra, Steve Kerr, Martin Luther King Jr., W.C. Fields, Colonel Sanders, Frances Hesselbein, Robin Williams, Prince, and David Bowie.
Penelope Smiley (BBA '96)
Smiley recently joined Bader Rutter as a strategy planning director.
Dan Cocos (BBA '97)
Cocos recently joined 4Degrees as the head of engineering after completing nine years at BAO Systems. Within the new role, he will help provide intelligent relationship management for deal driven teams.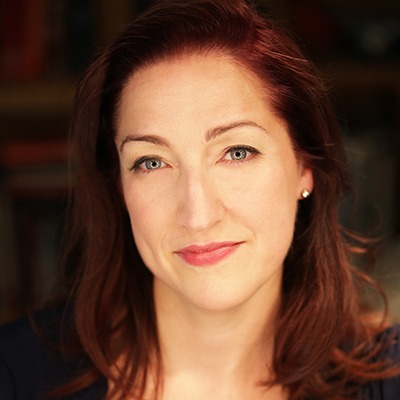 Sarah Marty (BM '97, MS '01, MA '05)
Marty has been named director of WSB's Bolz Center for Arts Administration after a nationwide search. A Bolz Center alumna, Marty has served as interim co-director since June 2020.
Jane Tereba (BBA '97)
Tereba has been named president of Capital Valuation Group, a boutique firm specializing in valuation and litigation support for privately owned businesses. Tereba joined CVG in 2013, and has earned her ASA accreditation and became a shareholder in 2014. Tereba uses her expertise to help business owners understand and increase the value of their business. In addition to client work, she enjoys teaching about business valuation through speaking events and podcasts.
Jay Warner (BBA '97, MS '03)
Warner was recently promoted to portfolio manager of the Artisan Partners Growth Team in Milwaukee, Wisconsin. After recovering from being a CPA for four years and returning to UW–Madison to be part of the Applied Securities Analysis Program, he joined Artisan Partners in 2003. Outside of work he enjoys spending time with his wife, Kristin Warner (BSE '97), and son, Jack, 13, especially down the slopes or hiking in Steamboat Springs, Colorado.
Keith Alexander (MBA '98)
Alexander released an online course that teaches people how to advocate effectively for a loved one about to undergo surgery. "The Patient Advocate Insider: How to Advocate Effectively for A Loved One and Get Them Better Care" is being marketed to not-for-profit organizations.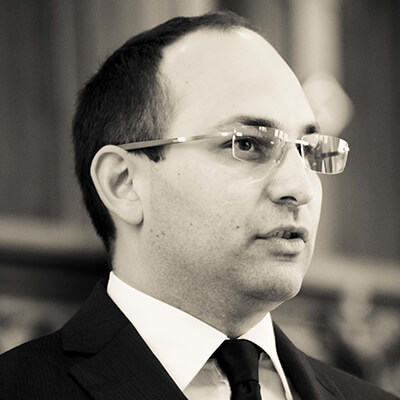 Sinan Edil (BBA '98)
Edil serves on the executive board of Setas Kimya Sanayi AS, one of the largest specialty chemical manufacturers in Turkey, with four plants in Tekirdağ, Turkey. He's managed the company's masterbatch business unit since 2005. The company is expanding to Gaziantep, Turkey, to manufacture masterbatches (colorants) for the carpet and rug industry. He'd love to be in contact with fellow Badgers in the chemicals and textile industries.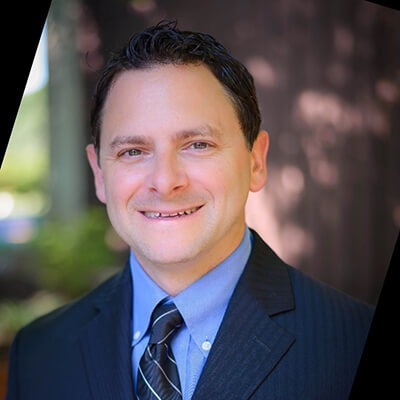 Jason Huett (BBA '99)
Huett was recently promoted to chief marketing officer for Simply Automate, Inc.—a robotic process automation (RPA) firm based in Austin, Texas. The firm serves business-to-business customers by applying RPA technology to integrate software systems and eliminate manual and redundant workflows.
Carrie Leonard (BBA '99)
Leonard has been elected to serve as Johnson Block & Co., Inc.'s president. She interned in the company's Madison office and was hired fulltime as a staff accountant in 2000. She was promoted to partner in 2013 and has served as office managing partner in the Viroqua and La Crosse offices. She also served as quality assurance partner for the firm and previously served as chair of the board.
2000-2009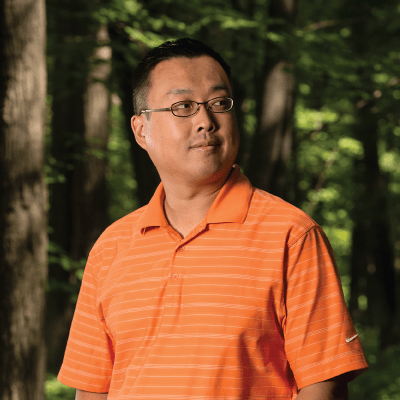 Will Hsu (BBA '00)
Hsu won the DraftKings NFL Week 15 Millionaire Maker contest and turned $45 of entries into more than $1.1 million in prize winnings. He and his wife, Jenny, donated over 20 percent of the winnings to Wisconsin charities, including the Wisconsin School of Business for the James M. Johannes Endowed Directorship at the Puelicher Center for Banking Education. Hsu serves on the Wisconsin Foundation and Alumni Association Board of Directors.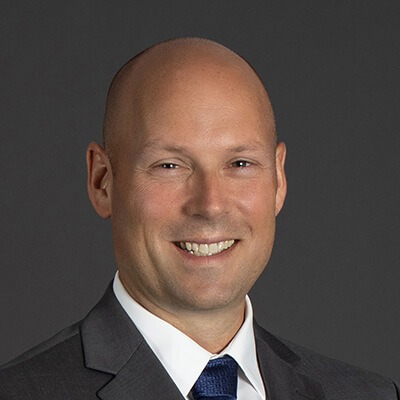 Jason Schmid (BS '00, MBA '05)
Schmid has joined Burns & McDonnell to lead and expand services in food manufacturing, specifically chocolate, and confectionery markets throughout the U.S. He is joined by fellow Business Badger Ryan Stark (BS '12, MBA '17) in the firm's growing downtown Madison office.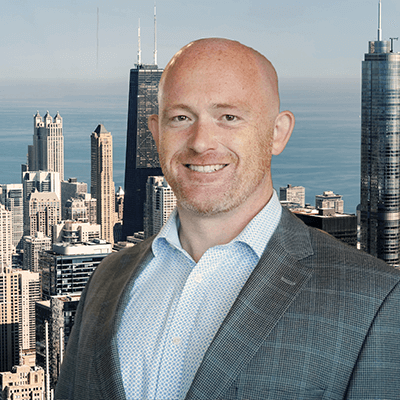 Cody Harper (BBA '01)
Harper and Chad Tepley (BBA '02) collaborated as Tepley's company, CDT Realty Corp., closed on acquisition/construction financing of $8.9 million for a new 49-unit apartment development in northeast Minneapolis. Harper, vice president of originations at Mag Mile Capital, arranged the financing. This is Tepley's first Minneapolis project since moving from Chicago and Harper's first closing since joining Mag Mile in late 2021.
Katherine Himes (MBA '01)
Himes directs the University of Idaho McClure Center for Public Policy Research, which recently completed a two-plus year research initiative focused on the impacts of climate change. The Idaho Climate-Economy Impacts Assessment presents challenges and opportunities to all sectors of Idaho's economy—from agriculture to recreation and tourism, energy, forests, human health, infrastructure, and rangelands.
Nathan Houdek (BA '02, MBA '16)
Houdek was recently appointed commissioner of insurance for the State of Wisconsin by Gov. Tony Evers. He serves as the state's chief regulator of insurance and oversees the operations of the Office of the Commissioner of Insurance. He previously served as deputy insurance commissioner from January 2019 to December 2021.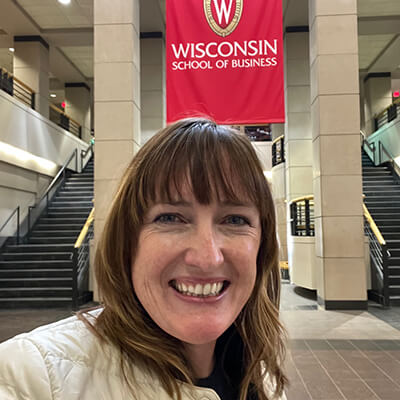 Beth Norman (BBA '02)
Norman was recently recognized as a 2022 Top Woman Wealth Advisor by Forbes and was proud to be ranked #1 in the state of Wisconsin.
Scott J. Schultz (MBA '02)
Schultz was recently named vice president of marketing and product development at TDS Telecom. For nearly two decades Schultz has held director-level roles in product management and development and in direct sales and the repair contact center at the Madison-based telecommunications company.
Peter Lewandowski (BA '05, MBA '20)
Lewandowski was honored as part of In Business magazine's 40 Under 40 Class of 2022 for his contributions to the greater Madison community.
David Luebke (BBA '05)
Luebke, co-founder of proptech firm Offerd, has transitioned from day-to-day management as chief operating officer at Offerd to focus on commercial real estate development and investment in Austin, Texas; Seattle, Washington; and other locations.
Jennifer Post Dräger (MBA '07)
Dräger is the founder of Bright Outlook Global Prep, an educational consulting firm working with young people as they plan their educational journeys. She counsels bachelor, master, and MBA candidates and is one of Europe's leading GMAT experts. She also serves as president of the American Women's Club of Berlin, a diverse association of 250 women in the capital city of Germany.
Jonathan Nass (BBA '07)
Nass started a new role with Silicon Valley Bank in November 2021 as director of liquidity risk governance and limits.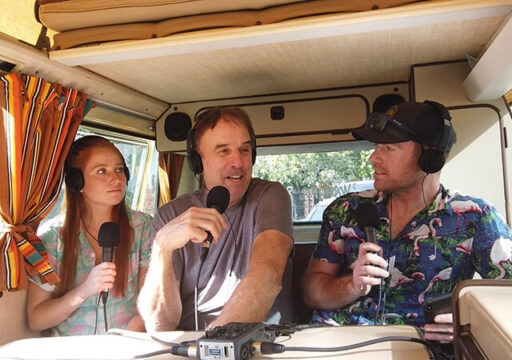 Zach Davis (BBA '08)
Davis is the founder at The Trek and the co-host of Backpacker Radio, the company's flagship podcast. Backpacker Radio is the #1 hiking podcast in the U.S. with 3.5 million lifetime downloads.
Tyler Falish (BBA '08)
Falish was recently named North America director of research for Kroll's forensic investigations and intelligence practice. In his five years with Kroll, Falish has contributed to dozens of complex, sensitive investigations. Falish will also continue to provide marketing and strategic support to his brother, Alexander Falish (BBA '14), and father in their management of Noble Roots Brewing Company, a family-owned Green Bay-based craft brewery.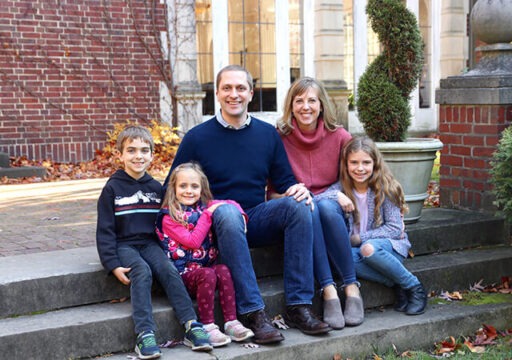 Dennis Hull (MBA '09)
Hull was promoted to senior director, insights and analytics, for Spectrum Health, an $8 billion integrated health system employing more than 31,000 people across multiple sites in Michigan. Hull, his wife, Barbara, and their three children, Emma (9), Brendan (8) and Molly (5), proudly fly the Badger colors in a sea of Spartan green and Wolverine blue.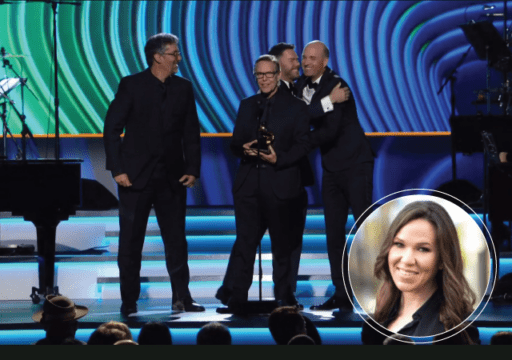 Brooke Jackson (MBA '09)
"My first Grammy!!! It was an honor to sing under Gustavo Dudamel almost three years ago as part of the Pacific Chorale, alongside the Los Angeles Philharmonic, Los Angeles Master Chorale, Los Angeles Children's Chorus, National Children's Chorus. Today we received the honor of winning a Grammy for Best Choral Performance."
2010-2019
Jessica Warmington (BA '10, MFS '14, MBA '16)
Warmington moved to Lexington, Kentucky, and the role of human resources manager for Schneider Electric at a manufacturing plant with more than 600 employees under two unions. The move comes after spending more than five great years with the intelligent power management company Eaton, working onsite at manufacturing facilities in five states.
Eric Dehn (MBA '11)
Dehn recently joined Gundersen Health System as vice president of enterprise architecture and solution design. Dehn brings a passion for people and purpose to Gundersen from Thrivent Financial, where he most recently served as vice president of enterprise architecture, engineering, and cloud infrastructure.
Mark Haakenson (BBA '11)
Haakenson was named controller and chief accounting officer at the University of Wisconsin–La Crosse in January 2022.
Brad Glocke (MBA '12)
Glocke is the president of three sister companies in the microbial biotech space—MicroSynergies (a technical services business), Fortis Bioscience (an early-stage research and development and commercialization group), and BacPackers (blending and packaging of finished products). All companies are headquartered in Glendale, Wisconsin, where the team is in the process of designing and building a new headquarters to be completed in Spring 2022.
Deanna Singh (MBA '12)
Singh has a new book, Actions Speak Louder: A Step-by-Step Guide to Becoming an Inclusive Workplace, published by Penguin Random House. The award-winning author, educator, business leader, and social justice champion shares exercises and strategies to empower anyone seeking to increase diversity, equity, and inclusion in their workplace.
Steve Braaksma (MBA '14)
Braaksma is excited to announce that he has accepted his first position as a software developer with InterVarsity Christian Fellowship. After transitioning from a career in supply chain, he is eager to use his new skill set for a mission he believes in and is looking forward to a rewarding career as a developer.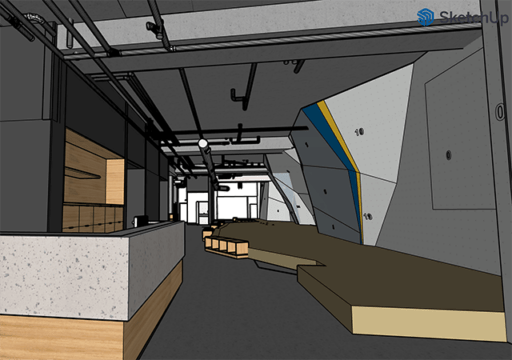 Ben Ganther (BBA '14)
Ganther has co-founded and is opening the first climbing and fitness gym in Green Bay, Wisconsin—Odyssey Climbing + Fitness. The full-service membership facility will allow people to push their boundaries through climbing, fitness, and yoga.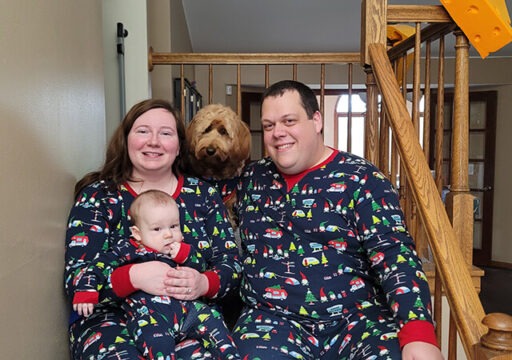 Andrew Grochowski (BBA '14)
Grochowski welcomed baby, Eli, in April 2021, and has enjoyed watching him grow and develop over the last year. The new dad also accepted a promotion and new position as large-loss adjuster for Farmers Insurance. The new role focuses on Chicago but covers all of Illinois and surrounding states when needed. He and his family look forward to everything 2022 has to offer!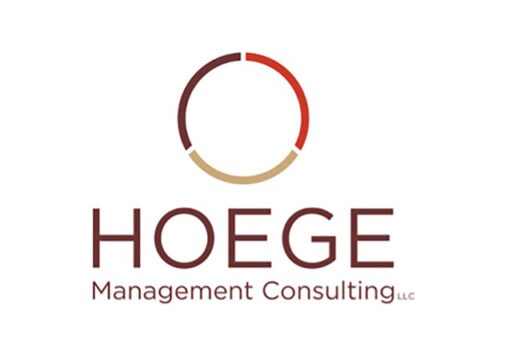 Jennifer Hoege (MBA '14)
Hoege has recently relaunched her management consulting practice after 30 years in executive leadership. The former chief operating officer offers executive and leadership coaching, fractional chief operating officer services, and strategic human resources support.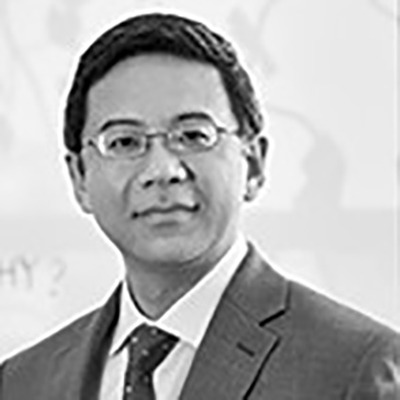 Simon Linwood (MBA '14)
Linwood recently joined UCR Health as chief information officer. He previously held IT innovation roles at Nationwide Children's Hospital. He is looking forward to advising startups in artificial intelligence and digital health.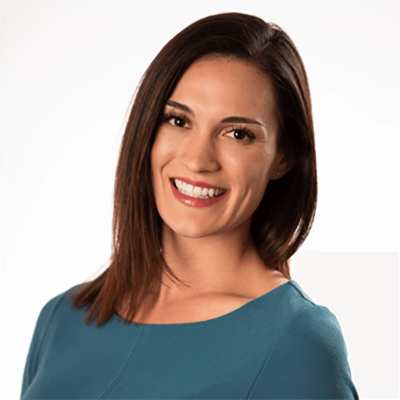 Amber Winter (BBA '15)
Winter has recently been promoted to chief executive officer at Madison-based learning management systems provider, Web Courseworks.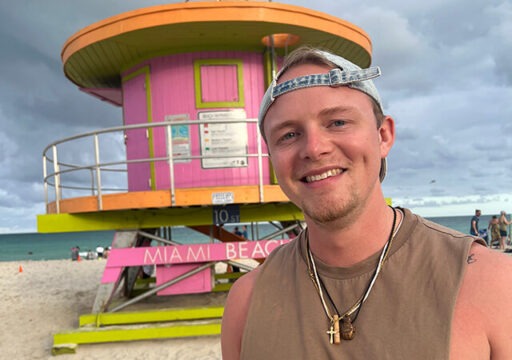 Collin Schmidt (BBA '17, BA '17)
Schmidt left for California with a goal to pursue the music industry after graduation. He ended up meeting his girlfriend, Katie, and a lab pup named Jaxtyn. Schmidt claims that there has never been a more supportive community in his life than the one after graduating from UW–Madison. He keeps up with some of his best classmates while moving/traveling across the world. While visiting his parents in Wisconsin, he enjoys pickup soccer with a more than 1,000-member Facebook group that he runs.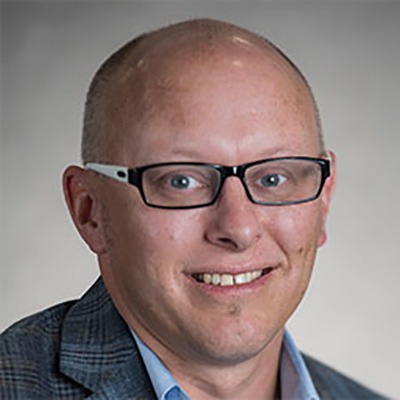 Mike Sweitzer-Beckman (MBA '17)
Sweitzer-Beckman recently celebrated his fifth anniversary working at Edgewood College. In April 2021, he was named associate vice president for institutional advancement, primarily supporting the other frontline fundraisers on the team. He has already traveled to 25 states and met with hundreds of alumni and friends to build relationships and raise funds to support students at the college.
Sarah Bluvas (MBA '18)
Bluvas has supported small businesses located in Mercer Island, Washington, since the beginning of the COVID-19 pandemic. Her recent accomplishments include securing and distributing nearly $400,000 in small business grants, marketing support, and public space amenities as well as launching the MInext buy local marketing campaign. In 2022, she looks forward to planning for the future by writing the city's first-ever economic development plan.
Michele Slattery (MBA '19)
Slattery was recently named vice president of sales at TDS Telecom. She is a TDS sales veteran with 24 years of experience at the company, holding numerous roles in marketing, sales strategy and execution, and communications.
2020-2022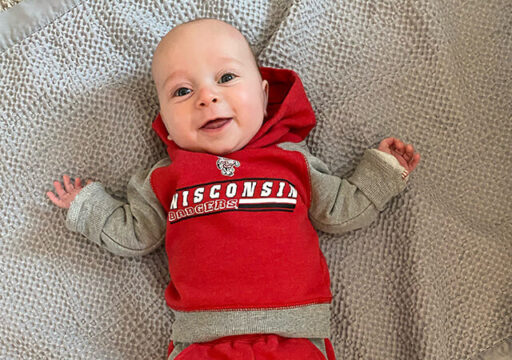 Craig Stein (MBA '21)
Stein and Katie Stein (BS '15) welcomed their son, Porter, in October 2021.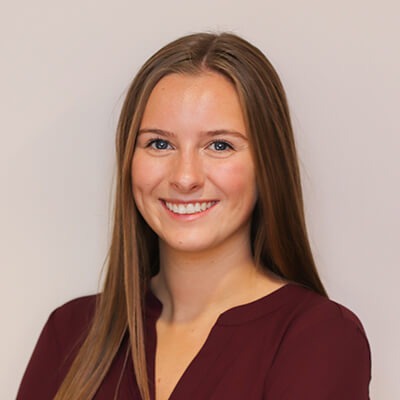 Julia Chelak (BBA '22)
"I'm very excited to announce that I will be joining Walgreens as a Marketing & Merchandising Development Program Analyst following my graduation from the Wisconsin School of Business this spring. Looking forward to this next chapter in Chicago!"