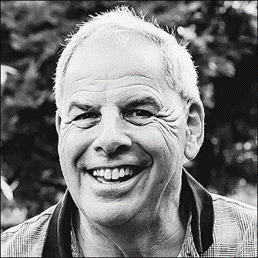 Behind every great community are selfless individuals that help create an inclusive and special culture for the good of its members. The University of Wisconsin Real Estate community wants to recognize and celebrate the life of Paul Gilbert, one of the selfless individuals that made our community what it is today. From actively hiring badger real estate alum to his crucial involvement in the creation of the Jim Curtis Fund, Paul's commitment to the Wisconsin Real Estate Program was undeniable and infectious.
Paul was a beloved member of our community and had a profound impact on many. Jill Hatton, whom Paul recruited to co-chair the Jim Curtis fundraising effort, shared her thoughts on Paul. She began by pointing out that when talking about Paul, "It is very hard to be brief".
Jill wrote: "Paul was a passionate, loyal devoted Badger with a big heart and an energetic, action-oriented personality. Not only was he a long-term WAA Boston Chapter President and host for local UW gatherings during the Head of the Charles Regatta, but he was a staunch advocate for the Wisconsin Real Estate Program in many ways. Paul took great pride in annually hiring a student intern for his Tetlow Realty Company to provide the student "hands-on" apartment ownership and management skills. He would also assist in programming for Wisconsin Real Estate field trips to Boston – a particularly memorable tour was a front and back of the house excursion to the Isabella Stewart Gardener Museum – the site of the infamous 1990 unsolved art heist – where he was particularly active locally. A regular attendee of WREAA Reunions he initiated the successful James J. Curtis Student Experiential Learning Fund in honor of his long-time friend Jim Curtis. He was adamant 'We need to do this for Curtis!' I, along with so many other Badger friends, are going to miss him immensely."
Paul believed in the value of education and hands-on learning, clearly seen through his involvement with the Curtis Student Experiential Learning Fund. Mark Eppli, Director of the Graaskamp Center, saw Paul's impact firsthand and said this when asked about Paul, "uwbostonbadger@aol.com, Paul Gilbert's email address, speaks volumes about his passion for his alma mater. Paul was always in the mix of support for the UW Real Estate Program including the Gilbert Scholarship fund, placing new graduates in Boston, and his leadership role in the creation and funding of the $400,000 Curtis fund. He would regularly come back for graduation to meet and engage with the Gilbert Scholarship recipients and share bits of wisdom Jim Graaskamp quips and quotes."
Paul, thank you for everything you did for the UW-Madison Real Estate Program, you will be missed greatly.
---