We are proud to announce that several Real Estate MBA and MS students have been awarded prestigious scholarships and fellowships.
---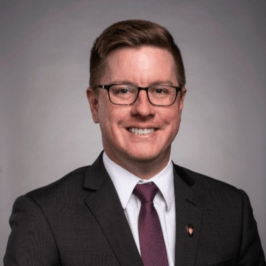 Zack Brenner (MBA '23) has been selected to receive the University of Wisconsin System Administration (UWSA) Higher Education Fellowship for the 2022-2023 academic year.  This prestigious fellowship program is designed to provide learning experiences to graduate and professional students interested in higher education, public policy, and leadership.  The Fellowship covers full tuition and includes a stipend and health insurance. Brenner's fellowship will specifically have a real estate focus where he will be able to utilize his MBA education by working in the UW-Madison Office of the Vice Chancellor for Finance & Administration.
---
Madelyn Cruz (MSRE '23) has been recognized as a Goldie Scholar for the 2022-23 academic year. Cruz is the first Real Estate Master's student from the Wisconsin Real Estate Program to join The Goldie Initiative (TGI). She joins Janay Hull (MBA '23) who will also be a Goldie Scholar this fall. Madelyn and Janay will join Margeaux Wysockey (MBA '23) who was recognized as a Goldie Scholar last year and will continue as a Goldie Scholar for the 2022-23 academic year. As Goldie Scholars, Wysockey, Hull, and Cruz have been awarded scholarships, exclusive networking opportunities, and the ability to participate in a mentoring program with current industry leaders through the Goldie Initiative.
As Goldie Scholars, Wysockey, Hull and Cruz are 3 of 30 women recognized in the 2022-23 class of Goldie Scholars. The program accepts applicants from 12 schools in the Midwest, UW-Madison included, and has several requirements. The women who apply must demonstrate academic excellence and intensive work outside of the classroom, as well as submit essays, recommendations, and go through a personal interview.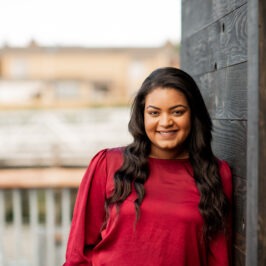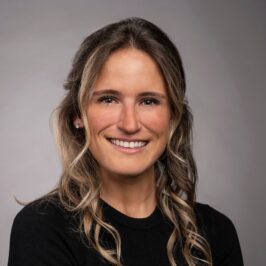 ---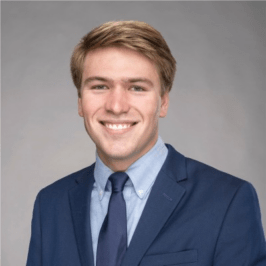 William Zordani (MSRE '23) has been selected to receive the National Association of Real Estate Investment Managers (NAREIM) Jeff Barclay Fellowship for the 2022-2023 academic year. Each year, NAREIM awards fellowships to five outstanding graduate students in real estate programs across the United States. Named after the late Jeff Barclay, former NAREIM chairman, managing director and head of Acquisitions at Clarion Partners, and head of Goldman Sachs' real estate group, the NAREIM Jeff Barclays fellowships aim to identify and nurture the next generation of real estate investment management business leaders through unique learning and networking opportunities. The class of 2022-2023 is the most talented group of Fellows yet, selected from the strongest and largest pool of nominations to date.
The program affords a unique learning and networking opportunity to attend the Executive Officer Meeting in Park City, Utah, in October, as well as other NAREIM departmental meetings throughout the year, and the chance to be published in Dialogues magazine, which is distributed alongside IREI magazine and is read by more than 5,000 real estate professionals.
---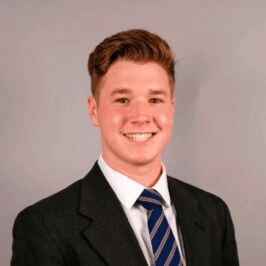 Adam Wehking (MSRE '22) and Jesse Rehn (MSRE '22), have both been awarded the Trepp CRE Future Leaders Award. Trepp's Education Segment created the Future CRE Leaders Awards program to highlight and recognize stand-out individuals looking to make an impact in the CRE sector upon graduation from both undergraduate and graduate-level studies.
---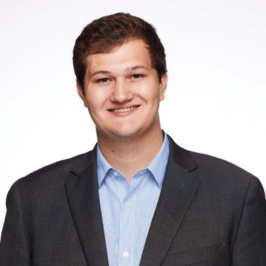 Tara Rosacker (MSRE '23) and Connor Stickels (MSRE '23) have been selected as Fall 2022 NIC Conference scholarship recipients and Blair Steele (MSRE '24) and Kamran Sarac (MSRE '23) have been selected as Spring 2023 conference scholarship recipients. These conference scholarships, which are graciously sponsored by Welltower, provide selected students complimentary conference registration and can be extended to also include a two-night hotel room stay. Student scholarship recipients are interviewed by NIC staff about their experience at the conference and to take back what they learn to share with their peers.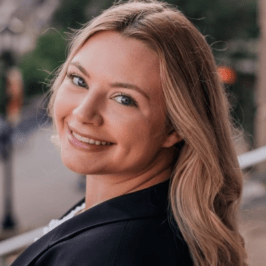 NIC's conferences are the sector's premier networking events where seniors housing and skilled nursing operators, owners, capital providers, and other stakeholders, including care providers, come to get deals done and start conversations about the maturation of the space, industry trends, and the opportunities ahead. This is achieved through a host of insightful conference sessions and networking opportunities designed to connect key industry players, capital providers, and thought leaders. The conference provides an excellent educational opportunity to learn key trends in the industry and discover potential career opportunities.
---