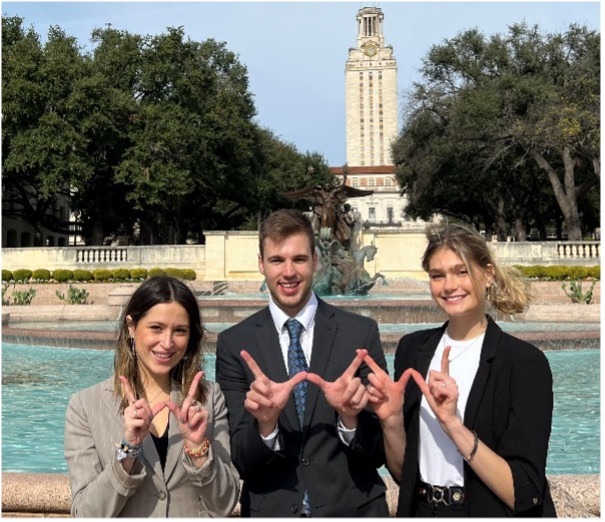 We are incredibly proud to announce that our UW-Madison, Wisconsin School Business MS Real Estate Team placed 2nd at the 2021 UT Austin National Real Estate Challenge, among a formidable field of 20 top MBA schools in the country.
The team developed a scenario analysis for an existing 200,000 square foot office asset which was one hundred percent leased to a strong credit tech tenant in Seattle. Their proposal included underwriting existing cash flows, the impact of lease expiration for the entire building (NOI and TI), potential conversion of the office building into a life science building, and analysis of debt options.

The team's recommendation took a hybrid approach, first refinancing the property at a lower rate, higher leverage, and longer amortization, followed by a rollover in the third year with generous TI allowance and an increase in rents of 35%. Their approach achieved an IRR 500 bps higher than the risky conversion to life science use. The team embodied the critical traits of a successful investment management team, working well together under stressful conditions, developing a risk mitigation plan, and proposing an outside-the-box solution. What makes this accomplishment even more remarkable is they did with a team of three, all the competing teams had five-six team members.
Please join us in congratulating our passionate team consisting of Caitlin Schlesinger (MS '22), August Schutz (MS '22), and Ashlyn Galbraith (MS '22), pictured left to right. They prepared methodically the week before the case, worked tirelessly for seven days, gave an outstanding presentation, and were excellent ambassadors of the UW-real estate program. This case competition was a superb capstone learning opportunity that fused classroom learnings with work experiences. In addition, students built strong relationships with their teammates, networked with industry professionals, and learned new skills that will allow them to hit the ground running as they start their careers in real estate investment management.

Final Results

1st – Berkeley
2nd – Wisconsin School of Business ($7,500 prize money)
3rd – Georgetown
4th – University of Michigan

Other participants: University of Chicago, Columbia University, Cornell, Harvard, MIT, Northwestern University, NYU, Penn, Rice, SMU, UT Austin, UCLA, UNC, USC, Vanderbilt, and Yale.

UW MBA Historical Performance

2021 2nd out of 20 schools

2015 4th out of 16 schools
2010 3rd out of 16 schools
---