Through the specialized courses for the Marketing Analytics & Insights MBA at UW, students learn how companies conduct marketing research for established customer markets – but what about when you're launching a new business? How does marketing research look then? As part of the Weinert Applied Ventures in Entrepreneurship (WAVE) class, I was a member of the Stellar Tech Girls team. The experience was a capstone class that allowed me to apply everything I learned in my specialized classes resulting in the successful launch of a business.
It started like all businesses start, with an idea. Our founder, Marina (Bagot) Bloomer, an aerospace engineer with a successful career launching rockets and working with astronauts, experienced the lack of diversity and female representation in the aerospace industry. To that end, she volunteered her time towards creating and running Girls in STEM programs to inspire the next generation of engineers.
As a 2022 MBA student specializing in Brand and Product Management, Marina decided to use the WAVE class to test her business idea of increasing diversity in engineering through an all-girls and nonbinary kids middle school summer camp in the Madison, WI area. That was the start of the semester. The goal was to conduct as many customer interviews as possible to learn about the product-market fit to help validate the business idea and find the willingness to pay for such a summer camp service.
Secondary marketing research was an initial part of our project. We did market sizing to find the total addressable market (TAM), serviceable available market (SAM), and the target market. The customer lifetime value had to be calculated, and did I dig up my notes and readings from Jan Heide's Marketing Management class for the CLV formula? Of course, I did! A Stellar Tech Girls website and social media pages were created. We conducted customer acquisition testing to increase awareness via Google ads, find which messaging resonates best with the audience through Facebook ad campaigns and finally see conversions through summer camp purchases on the website. At the same time, a lease for a physical space was secured to start creating the space where the summer camps would take place. In addition, Stellar Tech Girls events were hosted to begin building momentum and to spread the word, like a Girl Scouts Troop meeting and a UW Engineering Expo.

The over 50 customer interviews validated Stellar Tech Girls' value proposition of inspiring and empowering girls to see their potential as future engineers. The in-person summer camps and after-school programs in Middleton, WI, for girls and nonbinary kids ages 9-14 will feature hands-on experiments that explore the creativity and problem solving behind engineering.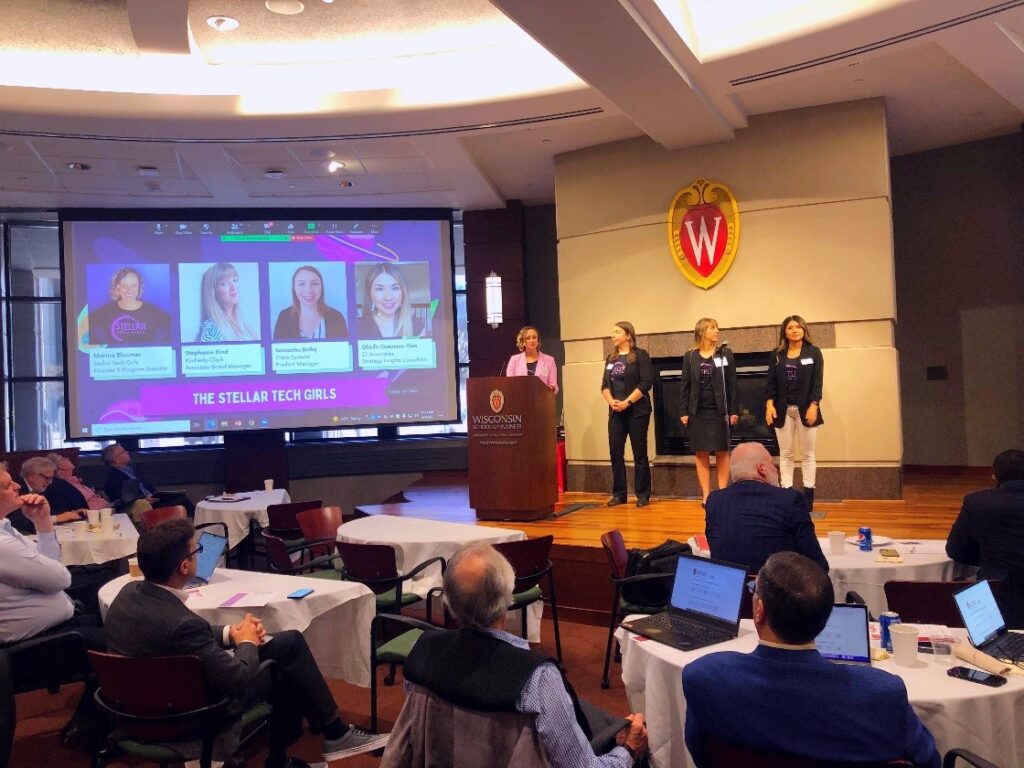 A presentation to the WAVE board concluded the hard work behind Stellar Tech Girls by the fantastic team, including Marina, our founder, Stephanie Kind, Samantha Betlej, and myself.
An open house of the Stellar Tech Girls space was a celebration of the launch and of all the MBAs graduating that supported and contributed to the success of such an amazing new business.
Even though these events marked the end of the WAVE class and our time at WSB as MBA students, it is only the beginning of a bright and successful future ahead for Stellar Tech Girls and its founder Marina. Evidence of such success is the 65 summer camp registrations after only a month and a half of going LIVE; it is the families and girls and nonbinary kids eager to engage in engineering and elevate girls in STEM.
The learning and experience in the WAVE class and supporting Stellar Tech Girls was one of the most fun, rewarding, and empowering experiences during of my time at UW-Madison! To learn more about Stellar Tech Girls and support its mission, visit https://www.stellartechgirls.com/.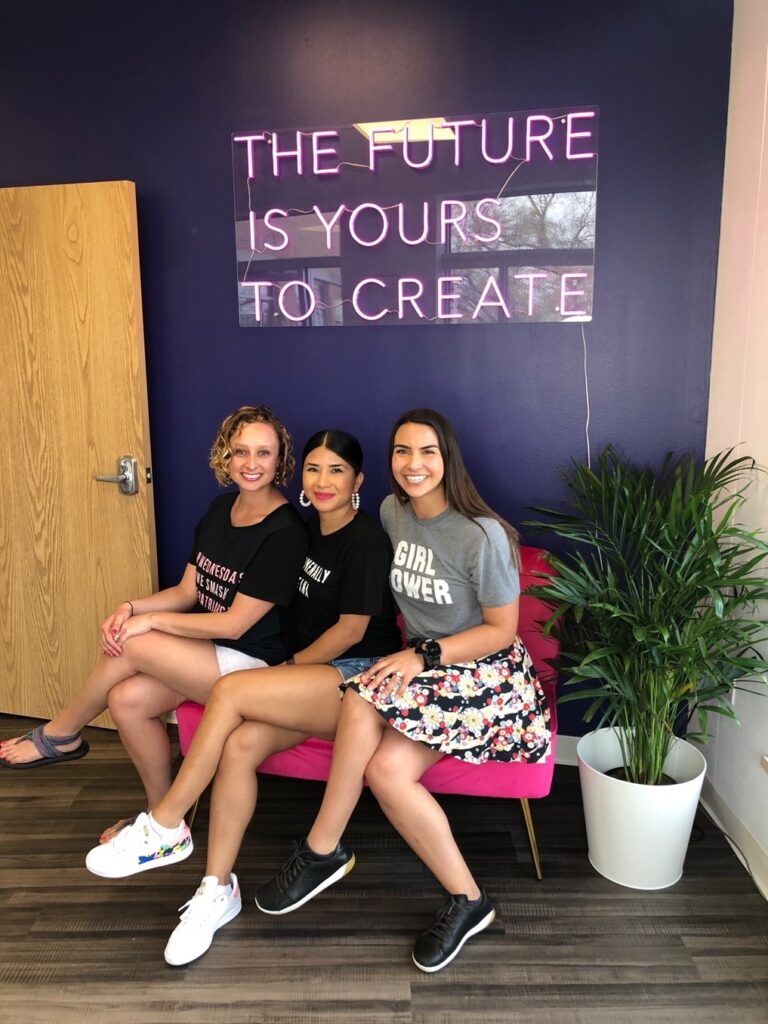 ---