The University of Wisconsin recently welcomed the Creative Destruction Lab (CDL) to campus to assist in delivering a unique objectives-based program for massively scalable, seed-stage, science- and technology-based companies. CDL operates 20 different accelerator programs all around the world for ventures to obtain mentorship for experts in their industry. The Wisconsin site hosts ventures focused on both Health & Wellness and Risk. As the leading university for risk management in the United States, startups seeking to transform society's ability to manage, transform, and mitigate risk traveled to Madison from across the world to gain mentorship from successful entrepreneurs, industry experts, investors, and professors alike.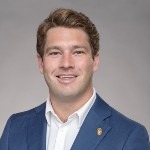 In advance of this CDL session, I had the opportunity to work with several of the 20 startups acting as a liaison between founders and CDL mentors/staff. With a passion for technology and its ability to impact the way society views risk, this experience was incredibly gratifying and provided valuable context around the approaches used by those who are actively transforming the industry.
Risk persists across the world in similar ways, bringing diverse thought from multiple continents to Wisconsin to discuss how society can leverage advances in information technology, artificial intelligence (AI), and climate to shape the landscape that individuals and corporations interact with daily.
Two prevailing themes stuck with me following our day-long conversations on campus:
Capital constraints are effective in separating flashy technology from useful technology. The quantitative easing strategies from the federal government following the financial crisis allowed vast amounts of money to flow into capital markets, eventually making their way into the startup world. At its peak, it was not uncommon to see early-stage companies obtaining valuations over 100x revenue multiple. Put simply, the proverbial "money store" was open for business, and even flimsy ideas were being funded. The tightening process that began in the first half of 2022 forced investors to be more reserved with their capital deployments. While this proved to be detrimental to many startups (and their employees) in the last 18 months, it has renewed the focus on seeking quality startups to allocate capital. If there is a good business in place, it will still get funded, but the excess we saw following the near-zero interest rates coming out of the pandemic is all but gone.
The AI revolution is fully underway, and when done correctly, can provide incredible value to society, corporations, and shareholders alike. Organizations that leverage AI have the potential to realize unprecedented value by enhancing decision-making processes, automating routine tasks, and providing insights from large data sets that would be impossible to analyze manually. The value created can manifest in the form of increased efficiency, reduced costs, and new product or service opportunities, which in turn can attract investment and drive shareholder value. More specific to risk and insurance, these models accurately forecast potential risks and losses and enable insurers to price premiums more competitively, identify areas of potential fraud, and optimize their risk portfolios. This not only improves the bottom line for insurance companies but also can lead to lower costs and better service for consumers.
The Creative Destruction Lab's session at the University of Wisconsin served as a profound experience in furthering my education in the intersection of risk/insurance and technology. The collaboration of global perspectives on these topics emphasized the pivotal role of innovation in society's ability to manage and transfer risk. The experience emphasized the importance of innovative, yet financially sustainable, approaches to societal risk mitigation. Participating in this program further demonstrated the importance for startups to get strong mentorship & guidance and be evaluated thoroughly. I am confident this can lead to real, lasting improvements in how we, as a society, view risk.
---