In 2017, Benjamin Curtin launched Floa Ingles LLC and was soon joined by animator Hallie Funk, who first started working on the project as a consultant and then became a co-founder in 2020. Together they began producing the animated series Julia Argot, a unique language learning series that harnesses the power of storytelling and language to help Spanish-speaking teens and adults learn English. The series follows the character of Julia Argot as she adjusts to life in Chicago after moving there from Mexico City. Curtin sought to draw from his experience teaching English as a second language to university students in Rio de Janeiro, Brazil. Curtin also spent three summers teaching English in Italy with the Associazione Culturale Linguistica Educational (ACLE). ACLE runs summer English immersion camps for young Italians, and operates under the motto "Emotions generate learning". Through this formative experience Curtin recognized how valuable incorporating drama and games into lessons was for capturing attention spans and enhancing language skills.
Co-founder Hallie Funk is a 2D animator and artist who graduated from the University of Wisconsin-Madison with a degree in Art and later earned a degree in Animation and Interactive Technology from Madison College with an emphasis in Business Technology. At the University of Wisconsin-Madison, Funk studied under renowned cartoonist Lynda Barry. Funk brought a professional eye to the design of the series and is responsible for the dynamic look of the characters. Curtin has also assembled a diverse and accomplished team of voice actors, educational content-creators, writers, filmmakers, and social scientists to generate content and produce episodes. Curtin has worked with writers and voice actors from Mexico extensively on the project to accurately represent the character of Julia Argot who is from Mexico City.
In 2017, Floa Ingles LLC approached the Business and Entrepreneurship Clinic to help launch the pilot episode of Julia Argot and develop a customer acquisition strategy. Over the past several years, the B&E Clinic has enjoyed watching this business grow. Recently, the B&E Clinic has been helping Floa Ingles LLC identify promotional and marketing opportunities and identify test audiences to collect qualitative and quantitative feedback on the first couple of episodes of Julia Argot. The B&E clinic will continue to be a supportive partner with this venture as they refine their business strategy and reach a point where they can produce new content and episodes quickly.
What makes Julia Argot unique?
What makes Julia Argot a unique way to learn language? There are numerous platforms like Duolingo, Rosetta Stone, and Babbel, but these tools lack cultural relevance and pop culture appeal. Learning from these tools often feels sterile and disconnected from real-world language use. In contrast, Julia Argot has the sensibility of primetime animated shows like The Simpsons or Bob's Burgers. Julia Argot has an edge and humor of a show that could be on the Adult Swim programming block on Cartoon Network. Unlike traditional language learning tools, Julia Argot contains a compelling cast of recognizable characters and engaging narrative cliffhangers that invites language learners to engage with the show in a way that feels similar to binge-watching a favorite Netflix series.
Julia Argot presents a disruptive advantage, and aims to popularize and promote the show through video clips, memes, and trailers. The e-learning experience also connects with Spanish-speaking audiences through culturally specific touchstones, and the show's main character, Julia Argot, is Latin American. The episodes teach English words and phrases by prompting users in Spanish to speak and type English as they deliver lines for Julia and other characters. It's also unique because it doesn't stray away from everyday English speech patterns and slang. Language learners learn English in a plainspoken way that feels immediately relevant and fun.
The Market
The global digital English language learning market was valued at 4.13 Billion in 2020 and is projected to grow to 12.82 Billion by 2028. Before any episode had even been released, Julia Argot's Instagram account had over 1,500+ native Spanish speaking followers, and data has shown that it is particularly popular with the target market of 15 to 29-year-olds. All of the Julia Argot episodes will be available for free and the long term plan is to introduce advertisements and then offer a premium version of the series without ads plus additional content for $4.99 a month. Julia Argot as a media franchise has significant revenue potential. In Latin America, digital English language learning products dominate the educational app market with revenues projected to reach $573 million this year. Curtin believes that Julia Argot has the potential to have the cultural relevance and earning potential of beloved franchises like Carmen Sandiego. He also asserts that Julia Argot serves as one of the few Hispanic cartoon characters and could serve as a powerful form of representation for Latin Americans and the Latinx community in the United States.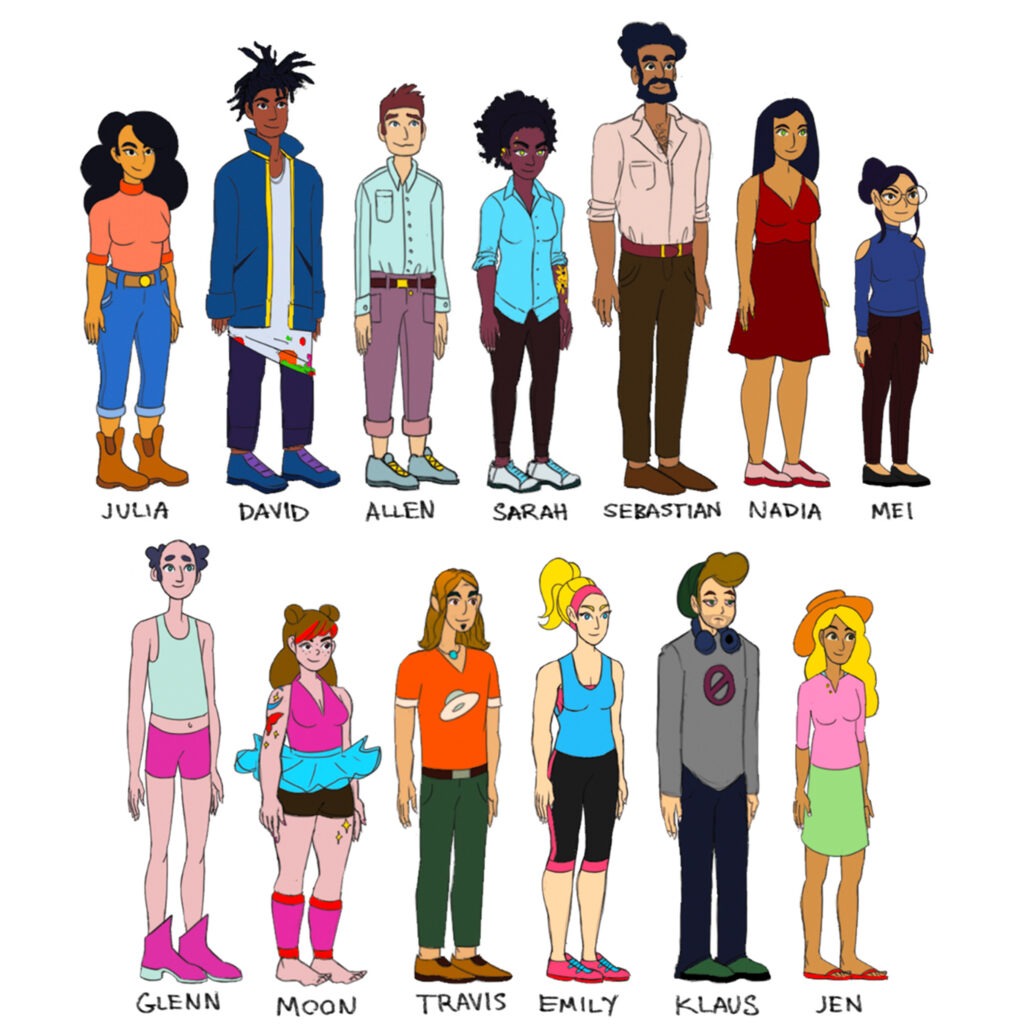 What's Next for Julia Argot?
So what's next for the Julia Argot franchise? The revenue potential of Julia Argot is tremendous, and there could be future potential for merchandising opportunities including t-shirts, books, and toys. Currently, Floa Ingles LLC is seeking additional funding to continue producing additional episodes as quickly as possible and continue to compensate their talented team of writers, voice actors, and animators for their hard work. They are also interested in a potential partnership with a media company to produce a 24-episode run and bring Julia Argot to market. Right now, Native Spanish speakers and English speakers alike can head over to www.juliaargot.com and watch the first two episodes for free. With the Julia Argot series, Floa Ingles LLC unlocks an exciting new way to develop language skills and has the potential to revolutionize the online language learning industry.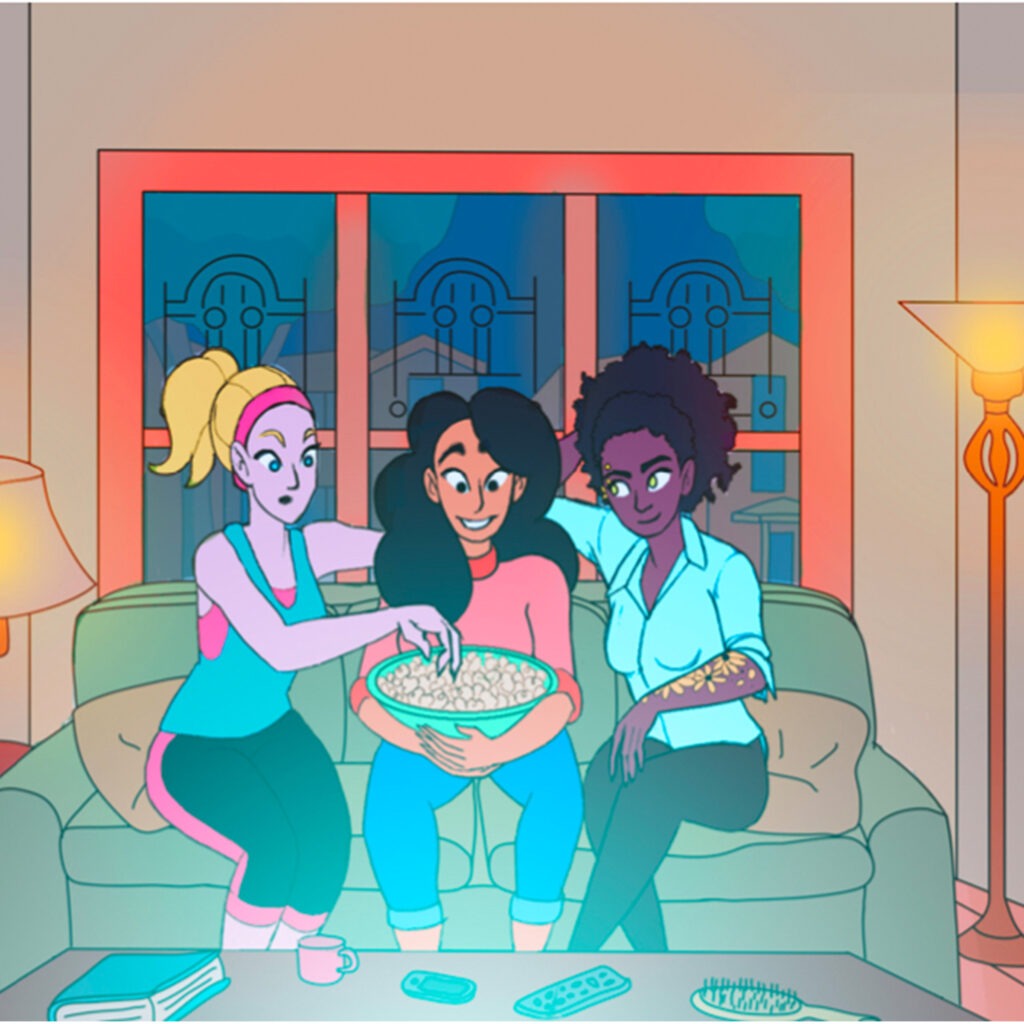 ---