We have 10 students that were admitted into the Weinert Center's Wisconsin Fellowship in Enterprise Development program for the 2022-2023 academic year. We asked the Fellows to share how they got interested in entrepreneurship while providing some background on their past experience and future goals.
We hope you enjoy meeting the Fellowship Class of 2023!
Radhika Bommakanti
https://www.linkedin.com/in/radhikabommakanti/
After completion of my Bachelor of Pharmacy from Osmania University (Hyderabad, India) majoring in Pharmaceutical Science & Technology, I worked in Eli Lilly and Company for Diabetic Care Division for 12 years in multiple roles in Sales & Marketing and 4 years into Leadership role. I have joined UW MBA as a Career Progression in Marketing Analytics and Insights. I always believe the entrepreneurial mindset is the key to success to build a brand and its legacy. The pharmaceutical/healthcare Industry is becoming less directed and more open as the industry embraces a patients-as-consumers mindset. Entrepreneurship and healthcare are interlinked, and the bond between the two are growing deeper as the business practices drive the Healthcare industry. I am interested in developing health care services in the future which will fill the unmet needs in the concept of care. I am excited to be a Fellowship student with the Weinert Center and look forward to a year of great learning with my highly talented and energetic classmates.
Macallum Brabender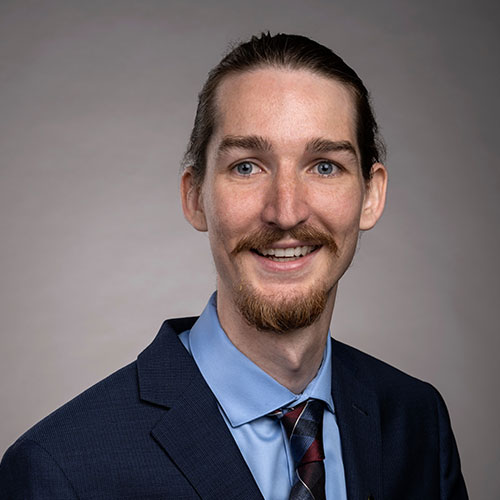 https://www.linkedin.com/in/macallumbrabender
Back in high school, I developed a passion for both science and engineering. In one of my experiences, I developed a startup product by myself and learned to tap into my entrepreneurship capabilities with a focus on developing new products. After obtaining my Bachelor of Chemical Engineering from the University of Minnesota – Twin Cities, I worked as a Process Development Engineer where I oversaw development of projects for startups and Fortune 500 companies. This was my first taste of intrapreneurship. What I valued most about this experience was designing novel processes to bring new products to market. Through the fellowship curriculum, I hope to learn more about the business side of this process, with the goal of combining my engineering experience and business acumen to bring new product ideas to life. Following my MBA, my goal is to enter a product management role with the hope of one day becoming an entrepreneur myself.
Karthik Chitturi
https://www.linkedin.com/in/karthikchitturi/
Passionate about supply chains and being an entrepreneur, I am extremely excited to be a part of the Weinert Center for Entrepreneurship's Fellowship in Enterprise Development program. Prior to starting my MBA, I have taken up different roles as a supply chain manager at "Mitsubishi Electric," a supply chain consultant for a startup "Yello-India" and as an entrepreneur. A desire to start my own venture and my experience in the field of supply chain drove me towards starting my first startup and after my stint as an entrepreneur, I was motivated to pursue MBA specializing in supply chain management to further enhance my critical thinking and leadership competencies and to broaden my perspective of the different business functions. I am eager to collaborate with and learn from area entrepreneurs, researchers, and my peers through this program and gain the skills required to succeed in the corporate world. I will be interning this summer with Amazon as Pathways Operations Manager and learn more about innovation and global challenges at Amazon. I am certain that this fellowship would guide my judgment and actions as I navigate the challenges and opportunities entrepreneurs face while creating value for the business and all its stakeholders.
Stephen Colleton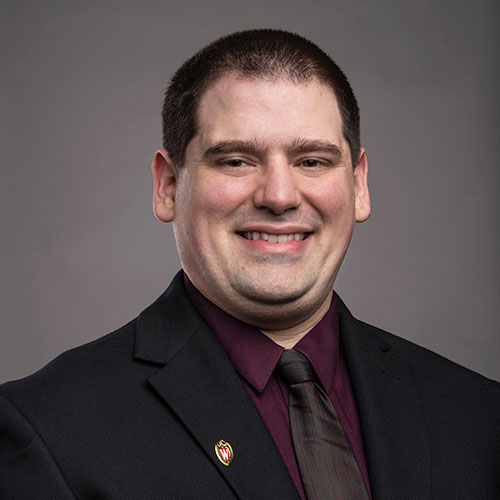 https://www.linkedin.com/in/stephen-colleton/
My interest in entrepreneurship began as a young child. It was my dream when I was younger to one day own my own restaurant. I started my career working at a farm and soon after I moved to Wisconsin, I started my career in the food industry while working towards my Bachelor's degree in Philosophy. I shifted from an original intention to move into law to continue to learn more about food service and the various business models that the industry employed, working in large and small concepts, catering operations, fast casual dining, full-service dining, fine dining and fast-food operations. Looking to translate sustained success in increasing employee engagement and retention into a new career, I began my MBA degree specializing in Human Resource Management. At the heart of truly exceptional service sector organizations is excellent execution of strategies related to the industry's most vital resource: its people. The fellowship offers an opportunity to synthesize my Human Resources expertise with beginning new enterprises. I am eager to hone my skills in this program to one day realize my dream of owning my own business.
Mahonri Diniz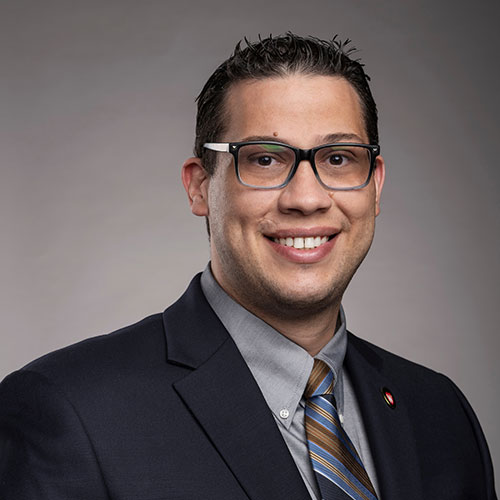 https://www.linkedin.com/in/mahonridiniz/
I come from a strong technical background, having received a dual degree in science and technology and industrial engineering. Prior to starting my MBA, I had more than eight years of experience transitioning in different areas and industries spanning Big Four management consulting, supply chain management, and the last five years working in IT consulting, starting as a Tech Lead and moving up to Global Head of Automation projects in Brazil and the US.
I decided to come to the Wisconsin School of Business to get a broader perspective of the different business functions, at the same time specializing in technology strategy and product management (previously OTM), a field that aligns with my career background and future career goals. I am excited about the opportunity to be a part of the Fellowship in Enterprise Development program and I look forward to learning more about entrepreneurship and innovation, strengthening the skills required to be a great product manager, and having opportunities to build my network with business leaders, Weinert Center alumni, and like-minded students.
Juan-Pablo Garcia-Lopez
My name is Juan Pablo Garcia-Lopez, first year MBA student specializing in brand and product management. During the past decade, I have been involved in two entrepreneurial ventures back in my home country of Colombia: A sunglasses store on Instagram and an Ecotourism Marketplace. These projects provided me with valuable experiences that made me become even more passionate about creating businesses. My long-term plan is to leverage my MBA education and the next few years of professional experience to launch a social enterprise back home. I am excited for this fellowship and look forward to learning more about what it really takes to succeed as an entrepreneur.
Mrigank Gupta
https://www.linkedin.com/in/gupta-mrigank/
Technology has revolutionized the world. It has empowered us in ways beyond our imagination. It has changed the way we operate on day-to-day basis. I graduated in 2010 when technology revolution was happening in India. With a mechanical engineering degree from Indian Institute of Technology-Kanpur, India (IIT-K), I started my career at P&G but soon to realize my growing interest and passion for technology companies. In 2014, I took the plunge to switch to an ecommerce start-up of industrial goods and have seven plus years of working in technology startups and some of the leading e-businesses in India including my own venture. I have worked across broad business functions such as operations, category management, and product management.
I have joined MBA with an entrepreneurial mindset to gain breadth and depth of broad business functions such as finance, marketing, economics, etc., helping me broaden my perspective. Also, an MBA from UW-Madison is providing me an opportunity to gain global and broad industry perspective from the diverse cohort and is giving me access to connect to industry leaders and learn from their experiences. I am very excited for the mentoring and networking opportunities the fellowship program provides.
Parag Nigam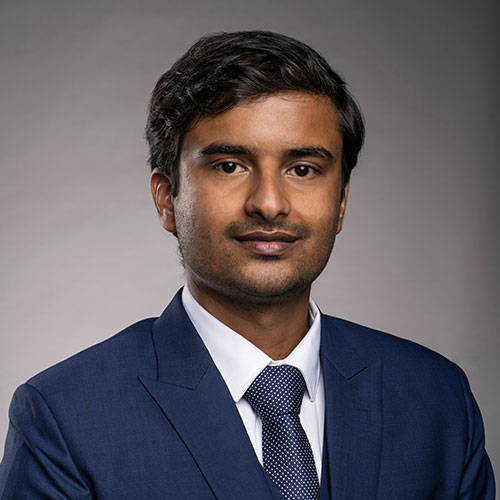 https://www.linkedin.com/in/parag-nigam-mba/
I was first exposed to entrepreneurship during my undergrad years while studying electrical engineering. Here, working for my university's startup incubator, I witnessed the challenges of building a startup firsthand. While I chose the comforts of a corporate setting to start off my career as a consultant at PwC, I eventually moved to a startup after a span of three years. At the health-tech startup connecting patients to healthcare providers, I juggled several roles ranging from marketing, finance, and operations to even HR. Primarily, I drove the addition of two new service offerings, expanded our reach to new geographies, onboarded new hospitals on our platform and helped build a leaner operating model.
The idea of building a startup with a bunch of like-minded people I closely know appeals highly to me and is something I intend to do in the future. I look at the fellowship as a huge value addition to my long-term goal of entrepreneurship from an academic, experiential and networking perspective.
Manasi Srirangarajan
https://www.linkedin.com/in/manasisrirangarajan/
I graduated from UW-Madison with a degree in electrical engineering in 2020. After graduating, my peers and I founded a startup with a focus on plastics recycling automation when we saw the volume of waste plastic produced through 3D printing at the university. This prompted me to enroll in the MBA program and learn how to leverage my technical background to start a technology company. In the short-term, I would like to gain hands on experience in strategy and product management to engage in problem-solving activities.

I am excited to work with the talented people in the Fellowship in Enterprise Development program to one day found another company with a social and environmental impact.
Pranith Vemula
https://www.linkedin.com/in/pranith-vemula/
From a spoke to the "hub" of the wheel, this is my professional journey in short. I graduated with a Bachelor degree in Electrical Engineering from one the top-tier universities in India. But by the time I completed my undergrad, I was sure that engineering is not where I wanted to be. I was more drawn towards business challenges and enjoyed solving them. I learned data analytics and made my way as a data analyst at WNS Global Solution, a pharma-analytics company. As a data analyst, my role was confined to generating actionable insights but I was more driven to be in holistic role in a business. This drive led me in joining a political consulting startup named Y Creators Media in India. This was the beginning of my entrepreneur journey. At Y Creators, we do wholesome campaign management for the political parties – from campaign design, candidate branding to execution. I was the fourth employee of a now 250+ employee company. I started out by leading the quantitative analytics part, soon I built more teams, and started handling major aspects of the business. All that I learned in the startup was mostly on-the-go learning and trial and error learning. My pursuit to learn proven methods from the best and my passion for marketing drove me to pursue an MBA in brand and product management at WSB. I am very excited to be a part of the Fellowship in Enterprise Development program and I look forward to leverage and learn from the network and also strengthen my skills to be an impactful entrepreneur.
---