This Veterans Day, the Wisconsin School of Business at the University of Wisconsin-Madison honors Jake Wood (BBA '05), a graduate who has not only served in the military, but continues to give back to U.S. veterans in several ways. Team Rubicon, a charitable organization that he co-founded, provides meaningful, challenging work and a sense of purpose to veterans who have returned home. He also co-founded POS REP, a social network for former servicemen and servicewomen that helps them build a support network. In addition, Jake travels around the country speaking as an advocate for veterans' rights.
Jake took time to catch up with the news team at the Wisconsin School of Business to talk about how his time at the School gave him the business skills and know-how to achieve his goals as a social entrepreneur, the inspiration for his work, and how we can better support veterans as a community.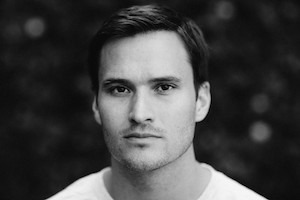 WSB: You earned your bachelor's degree from the Wisconsin School of Business. What important lessons did you learn here? What does it mean to you to be a Business Badger?
JW: I think the most important thing I learned was the importance of perspective and collaboration.  There was never a shortage of opinions in the classroom, and group assignments forced individuals to set aside differences to achieve objectives.  It is a valuable lesson to learn early on, because being unwilling or unable to collaborate and tolerate others will quickly lead to failure.
WSB: After graduation, you chose to serve in the Marine Corps. What motivated that choice?
JW: I was at UW at an interesting time. My freshman year was marked by 9/11, and in the ensuing four years we were embroiled in two controversial wars, both of which I watched from the living room of my house on campus. It didn't seem right that other young men and women were sent off to fight and I was enjoying the privilege of a full athletic scholarship. The final push came when former NFL star Pat Tillman was killed in Afghanistan. It was at that point that I decided to stop serving myself and start serving my country.
WSB: Your book, Take Command, draws important parallels between business and the military. How did your military service shape your view of what it means to be an effective business person?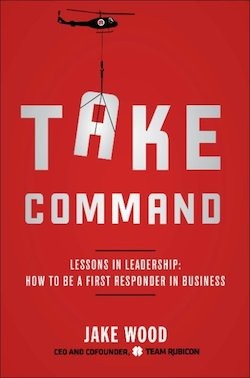 JW: Take Command is really about leadership, which in my mind is 80 percent of what it takes to succeed in business. I learned so much about leadership in both the military and as an entrepreneur with Team Rubicon, and I felt that I had the ability to translate and convey those lessons through the stories of my experiences.  At the end of the day, the leader of any team must prepare his or her team, analyze the situation faced, make a good decision, and then act with authority. Take Command provides a simple framework for how to do this quickly and effectively in order to maximize success.
WSB: What was the inspiration to create both Team Rubicon and POS REP? How did you identify the need for both of those organizations, and what impact has each had to date?
JW: Team Rubicon was born of circumstance and action.  William and I had no prior inclination to start a nonprofit disaster relief organization.  We were simply moved to action in the wake of the Haiti earthquake and along the way discovered the opportunity to build an organization capable of changing the world if successful. The inspiration to keep going, however, comes from the individual stories of triumph we hear from the field. Stories of veterans finding themselves once again as civilians, or of homeowners overcome with joy at the sight of assistance. POS REP was inspired by the tragic death of my friend, Clay Hunt. His suicide led me to explore a better way for veterans to connect with one another and with resources in their community. Building the country's first mobile, proximity based social network wasn't easy, but it too has saved lives and made the effort worthwhile.
WSB: Both of the businesses that you co-founded—Team Rubicon and POS REP—have the benefit of doing social good. What motivates you to give back through your professional work? 
JW: The world is changing. I think younger generations want to see social impact in the businesses they align with, whether for-profit or nonprofit. My motivation is building a company that serves  social benefit, provides meaningful employment for the people that work for it, and challenges the status quo of what a business should be.
WSB: You are an active veteran advocate. What can civilians do to help support veterans as they return from service?
JW: Ask them to share their stories. Don't be afraid. The only way to bridge the divide is to create a common understanding of what it means to be a young soldier at war. Our society used to share that understanding—used to WANT to share that understanding. We must get back to that place if we are to keep an all-volunteer force and avoid a draft. That means getting out of your comfort zone and making an effort to listen to the veterans in your community. You might think they don't want to share their stories with you because you won't understand, but you're most likely wrong. They want to know that you care. Show them you do.
The Wisconsin School of Business thanks all veterans—past and present—for their service. If you are a veteran interested in business education, read about the opportunities available to you.
---