The Briefing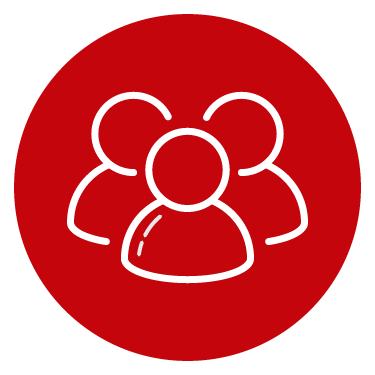 Meet the members of WSB's External Advisory Board
WSB's 2022–2023 External Advisory Board (EAB) has added six new members and named returning member Carrianne Basler (BBA '91) as vice chair. Members of the EAB work with WSB leadership to help shape the school's strategic direction and operational priorities to expand reach and reputation. Board members also serve as WSB ambassadors and philanthropists within the business community and alumni network.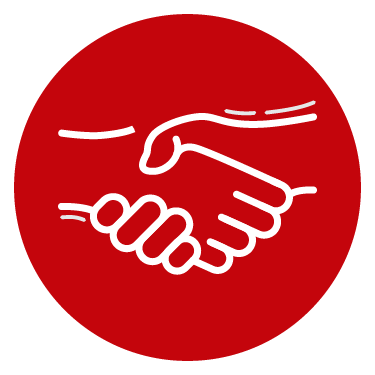 Revamped job shadow program launches students into career development opportunities
Thanks to WSB's relaunched job shadow program, more than 80 undergraduate students spent their recent winter break maximizing career development. Working with employer partners, the program offered daylong immersive experiences for students to explore different career pathways and industries. Students also had the opportunity to travel to Austin, Texas—the first career trek taking place outside of the Midwest—to visit companies like Expedia Corporation, Visa, and Whole Foods Market.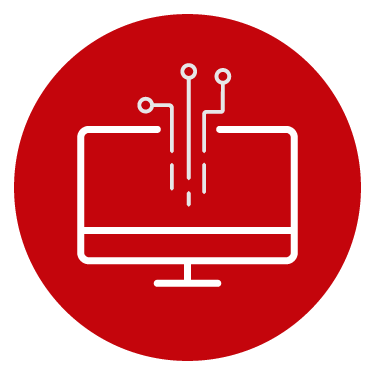 New study highlights the benefits of AI-human collaboration in the hiring process
Can artificial intelligence (AI) help sales managers hire more efficiently and cost-effectively? A recent study by WSB's Ishita Chakraborty says yes—but only when humans and AI work together. Chakraborty's research suggests that AI-human collaboration during the recruitment process may save managerial time by streamlining the process of candidate evaluation.
---
The Ticker
---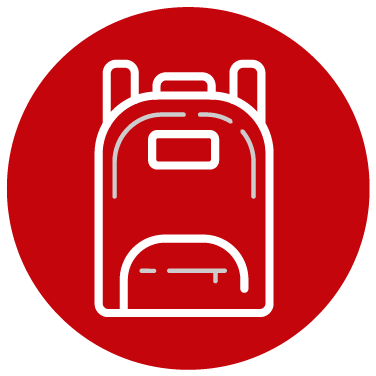 Back to School
That's one hot major
WSB's supply chain management major recently landed on UW–Madison's hottest majors list, ranking #8 among undergraduate majors that added the most students over the last four years. We asked Jake Dean (MBA '09), director of the Grainger Center for Supply Chain Management, to weigh in on the major's rapid growth.
Q: The supply chain management major has doubled in size since 2018. How did it get so popular?
A: From individuals to corporations, almost everyone experienced the impacts that the COVID-19 pandemic had on the supply chain. These widespread issues led to a newfound respect and understanding of how important a properly-managed supply chain is to daily life—which galvanized student interest and caused enrollment numbers to soar. Also, the resources of the Grainger Center allow us to provide an exceptional student experience.
Q: Where do supply chain management graduates end up?
A: Anything you can touch—and even some things you can't touch—has a supply chain. Graduates utilize their skills in virtually every industry, from retail and manufacturing to technology and healthcare. With roles in sourcing, planning, forecasting, inventory, logistics, and so much more, graduates find themselves at top-producing companies like Target, Kohler, and BP.
Q: What does the future of the supply chain management major look like?
A: We hope to implement a stronger focus on sustainability and analytics as those areas continue to grow across WSB's undergraduate, master's, and MBA programs.
---
Tip Sheet
Got PTO? Then get OOO!
It's officially spring break season! That means beach vacations, road trips, and well-deserved relaxation for students. But what about alumni? Despite the many benefits of taking time off work, Americans frequently let their hard-earned vacation days go to waste.
We encourage you to take advantage of your paid time off and enjoy some R&R this spring. To help you get away faster, here are some out-of-office messages to use—whether you're feeling serious or spunky.
1. The classic, straightforward OOO message for any occasion:
Thank you for your email. I will be out of the office from March 13 to March 17. I will respond as soon as possible upon my return on March 20. If you require immediate assistance, please reach out to Bucky Badger at bucky.badger@wisc.edu.
2. The fun, not-so-ordinary OOO message for a beach vacation:
I'm delighted to inform you that I am on a sandy beach in the Bahamas, actively not checking my email. If you wish to reach me, please travel to Paradise Beach and look for a red and white striped beach umbrella. Under it, you will find me working on my tan and reading a book entirely unrelated to my job.
If this feat is too extraordinary, you can reach out to Bucky Badger at bucky.badger@wisc.edu for immediate assistance. I will respond to your email when I return to this frozen tundra on March 20.
Need more inspiration? Check out Bucky Badger's OOO message:
All this madness in March is too much for me, so I've escaped to an undisclosed tropical island for some much-needed R&R. As such, I'll be out of the office (and off the sidelines) from March 13 to March 17.
I'll resume my regularly scheduled jumping around duties on March 20. Oh, and I'll do my best to respond to your email then—that is, if I still remember how to type with these giant fingers.
---
Alumni Opportunities
March 28: Register now for MBA Student/Alumni Speed Networking
March 28–29: Give back to your alma mater during UW–Madison's annual day of giving, Day of the Badger
Stay Connected: Update your contact information with WSB
Volunteer: Check out the various volunteer opportunities available for WSB alumni looking to create a positive impact on the Business Badger community
Past events: Learn about the wine industry from alumni experts in WSB's recent event: The Business of Wine
Job search resources: Use online tools and videos to help plan a career move now or in the future
---
About Business Casual
Every other month, alumni and friends of the Wisconsin School of Business will receive insider updates with news about our alumni, faculty, students, and programs. If you want to share Business Casual with friends, they can sign up at go.wisc.edu/wsb-biz-cas.
Questions or comments? Email businesscasual@wsb.wisc.edu
---