Sometimes while the video plays, Minah Park can see the excitement in the faces of the seated students. Often there's clapping when it's over. Later, when the feedback comes in, there are common refrains such as, "This is relatable" and "I never even considered being an entrepreneur."
For the first time ever, entrepr­eneurship is being introduced to 8,000 incoming University of Wisconsin–Madison undergraduate students before they've even set foot in their first college classes. Designed to expose students to what entrepreneurship is and how it can be incorporated in their careers, the short video is integrated into the Student Orientation, Advising, and Registration (SOAR) Program. Featuring experienced entrepreneurs sharing their startup journeys—many of whom were in those same orientation seats a mere five years ago—the video was viewed by the first cohort of students this past summer.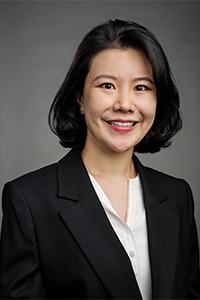 The Entrepreneurship Science Lab (ESLAB), a UW–Madison lab located in the Wisconsin Institute for Discovery, developed the SOAR Project in collaboration with the Center for the First-Year Experience and video support from the Wisconsin School of Business Marketing and Strategic Communications team. The ESLAB uses data science to increase the prevalence of successful student entrepreneurship on campus, including among women and minorities.
Park, ESLAB's SOAR Project lead and a graduate student in management and human resources at the Wisconsin School of Business, is studying entrepreneurship with a special interest in fostering entrepreneurship amongst female students.
"I think this video really provided an opportunity for students to learn how to apply entrepreneurship in their careers by learning from entrepreneurs and investors, many of them recent alumni," Park says. "As students are starting their college careers, it's important to help them learn how to leverage all that UW–Madison has to offer, and how they can apply what they are learning in novel ways."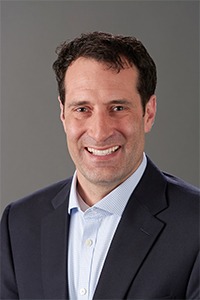 An undertaking of that magnitude might not have seemed possible just a few years ago. But today, thanks to funding from the Gilson Family Fund and the National Science Foundation, initiatives like the SOAR study are turning vision into reality. SOAR is one of multiple projects, all in various stages of implementation and completion, that the Gilson Family Fund is supporting through the ESLAB.
"For the next two years, the Project will be part of the SOAR experience, and the Gilson funds are helping to make that happen," says ESLAB founder Jon Eckhardt, Pyle Bascom Professor in Business Leadership and an associate professor of management and human resources at WSB. "The project is helping our students understand that there are opportunities in almost every field to improve lives through entrepreneurship."
Opening doors, creating opportunity
Eckhardt himself is amazed at the growth of the past several years. He and graduate student Bekhzod Khoshimov started by collecting data on entrepreneurship within the university entrepreneurial ecosystem, hoping to gain insights on what makes some individuals more inclined toward entrepreneurship than others.
The ESLAB team's work "is really about opening up doors and opportunities for people across the university," Eckhardt says. "I think what a lot of students don't realize is that there's a network of alumni, venture capitalists, entrepreneurs, and university programs that are eager to support those who want to go down the path of entrepreneurship." The lab works closely with other entrepreneurial initiatives on campus including the Wisconsin Alumni Research Foundation (WARF), WSB, and the Discovery to Product Program.
The Gilson funds are a significant source of support for both existing and planned studies and activities including working with graduate students. Pre-lab, the needs were fewer because they were just starting out, still testing ideas, Eckhardt says. "Now with several years of analysis behind us, we have many opportunities to pursue based on what we've been learning."
A 'line of entrepreneurialism'
Warren Gilson (BS '38, MD '40) was a doctor and faculty member at UW–Madison's School of Medicine and Public Health, as well as an entrepreneur who understood from the inside what physicians needed, inventing medical devices in the 1940s and 1950s like the cathode ray recorder and the electroencephalograph. He founded Gilson, Inc. in the 1950s, and it remains a family business based in Middleton, Wisconsin, that manufactures purification systems, pipettes, and other research tools.
Upon Gilson's death in 2002, the family left funds to WARF to be used specifically to support entrepreneurship in line with the organization's mission to support UW–Madison research.
"Supporting projects like the Entrepreneurship Science Lab is an excellent use of the Gilson funds," says Erik Iverson, CEO of WARF. "Dr. Gilson got his start as a medical student, had a patent with WARF, and then left the university to go found a company. He set a model example of how to use university research to solve real-world problems, and that's WARF's mission."
WARF's beginnings were also entrepreneurial, thanks to WARF founder and inventor, biochemist Harry Steenbock, who patented his own Vitamin D invention and then turned it over to WARF to develop the technology and license it to industry. WARF then established a practice of investing its licensing proceeds to grow its ability to fund direct grants to the university's research enterprise.
"Jon Eckhardt's work will help us determine not only how to maintain our long tradition of supporting entrepreneurial UW–Madison researchers and licensing UW–Madison inventions," Iverson continues, "but how to extend and expand that tradition into the future. Supporting Jon's work is truly a win-win for WARF and for UW–Madison."
Kevin Walters, a historian and public affairs analyst at WARF, notes university-industry collaboration and entrepreneurship has deep roots on campus.
"Dr. Gilson founded his own company decades before universities formalized the process of spinning out startups," says Walters, "but UW–Madison professors were collaborating with the dairy industry in the 1890s and with battery companies in the 1920s. Dr. Steenbock, Dr. Gilson, and many others extended that long line of entrepreneurialism."
Today, startup formation and venture creation happen across Wisconsin and the Midwest, though WARF's mission is specific to supporting UW–Madison research.
"We're dedicated in a kind of sacred way to working directly with UW–Madison faculty, staff, and students," says Walters, "but research programs like Jon's support UW and improve our understanding of the wider innovation ecosystem all at the same time. How do we start with students at the beginning of the process, bring them into the innovation economy, and build a pipeline that ultimately creates value for society? I have to imagine Dr. Gilson would be pleased to see his funds supporting this type of work."
Current Gilson-funded projects
Other ESLAB projects currently supported in full or in part by the Gilson Family Fund include a partnership with University Housing on fostering entrepreneurship, a patented study that uses technology and transcript information to identify early-stage entrepreneurs, as well as research on how to best represent entrepreneurial ideas to others during the fundraising process. The lab is also developing a project to foster entrepreneurship within the graduate student population, and a Wisconsin Idea-based project that would make it easier for UW–Madison graduates to launch startups in hometown communities.
Since its launch, the lab has attracted the attention of numerous students who are interested in getting involved with the team and the research projects. The ESLAB has completed five independent studies, including with Canvasly founder Yatin Sangwan (BA '22). Sangwan started his venture as a UW–Madison sophomore in 2019, earning more than $2 million in revenue in the first twelve months. His independent study with Eckhardt focused on acquisition criteria and he ended up selling the business before he graduated.
"The Entrepreneurship Science Lab team is grateful for how the Gilson Family Fund has enabled us to expand our research and impact," Eckhardt says. "Our goal is that the research and activities of the lab accelerate others who wish to follow Warren Gilson's pioneering path into entrepreneurship, right here in Wisconsin."
---