On September 9, 2022, the Wisconsin School of Business celebrated the grand opening of its Multicultural Center, becoming a leader among the country's business schools in creating a dedicated space for promoting diversity, equity, and inclusion.
"This is a momentous occasion," said Arturo "Tito" Diaz (BS '15), the Kemper Foundation Director of the Multicultural Center, at the opening celebration. "Our Multicultural Center is among the first in the nation specific to a university business school. And it belongs to all of us."
The grand opening—which included events for both students and faculty, staff, and community members—showcased the new space and its programming, and shone a spotlight on the many people involved in its development.
Diaz shared how WSB's Multicultural Center was founded out of student advocacy, born from an idea that built momentum among students and ultimately became a reality with the support of school leadership, faculty, and staff.
"This is the culmination of a dream that began almost three years ago," reflected Vallabh "Samba" Sambamurthy, WSB's Albert O. Nicholas Dean. "The Multicultural Center is a space for learning, conversation, and exploration. Over time, it will become a signature element of Grainger Hall and the Wisconsin School of Business."
The Multicultural Center is housed on the second floor of Grainger Hall (rooms 2250 and 2256) and includes a multifunctional commons area, conference room, two offices, quiet study space, and a mediation/prayer/wellness room. It offers a range of events and programming, including mentorship opportunities, alumni panels, workshops, and discussions.
"The space is so much more than its physical self," said Diaz. "It's all the people, programs, and efforts that have helped it come to be."
Below are photos from the grand opening celebration.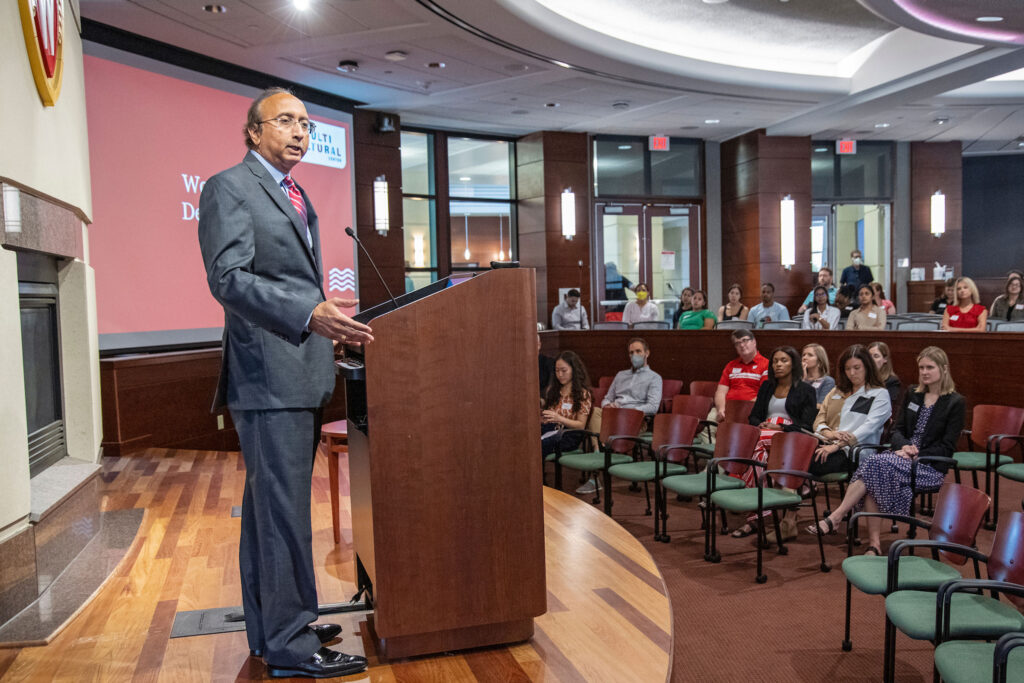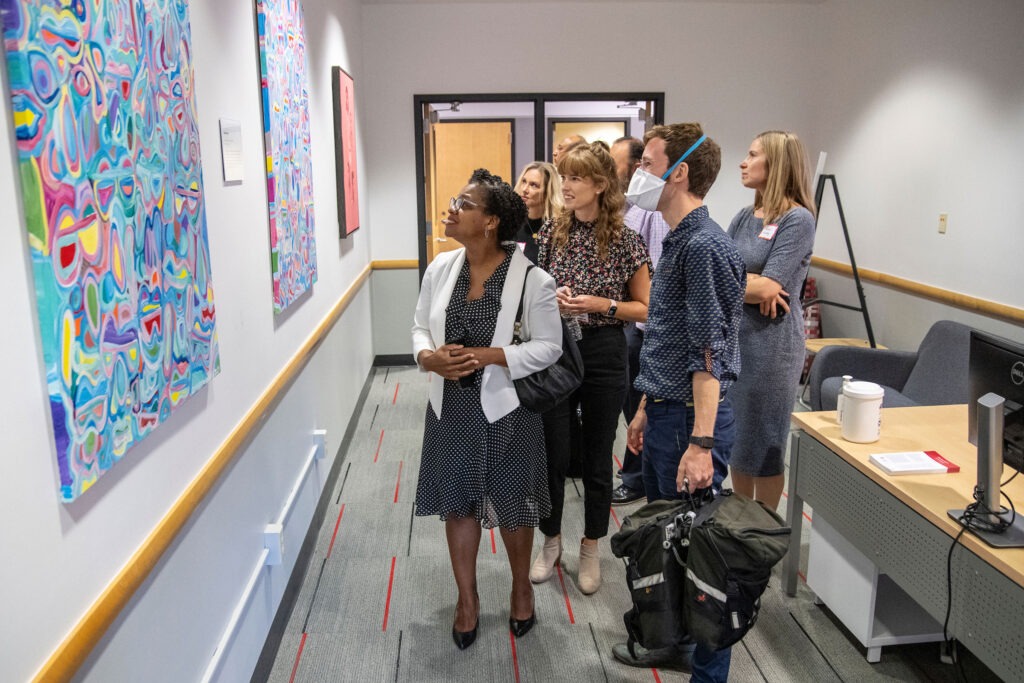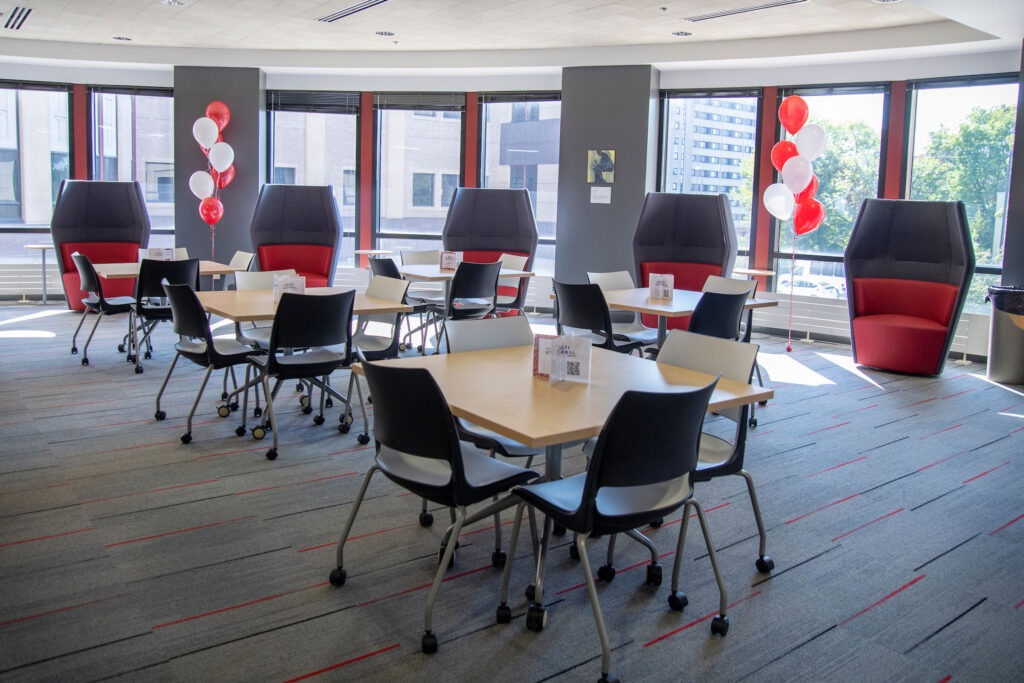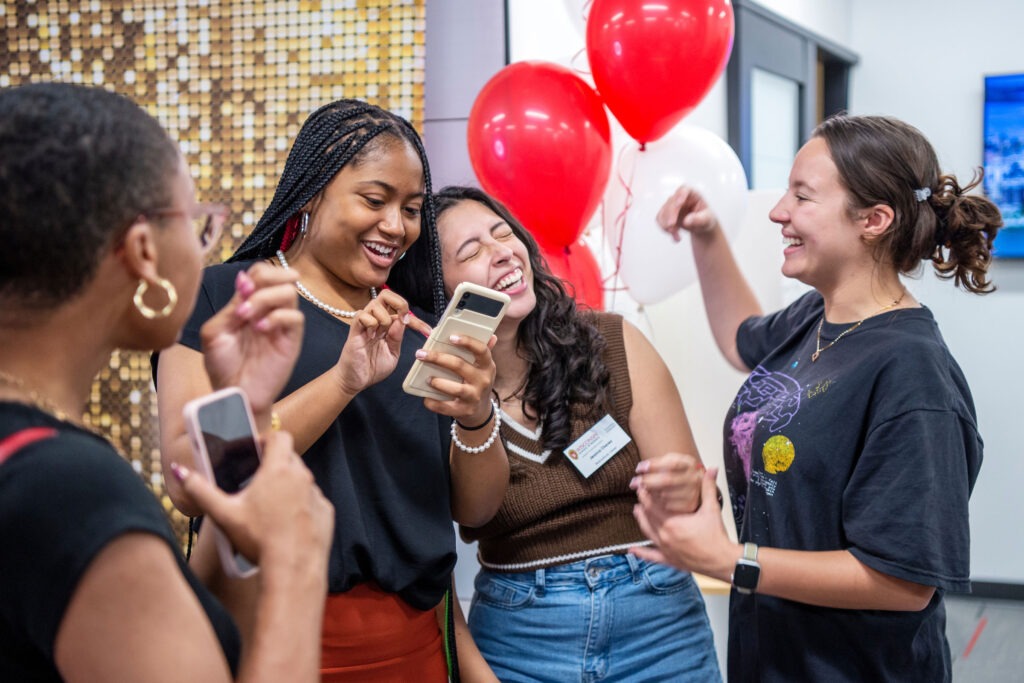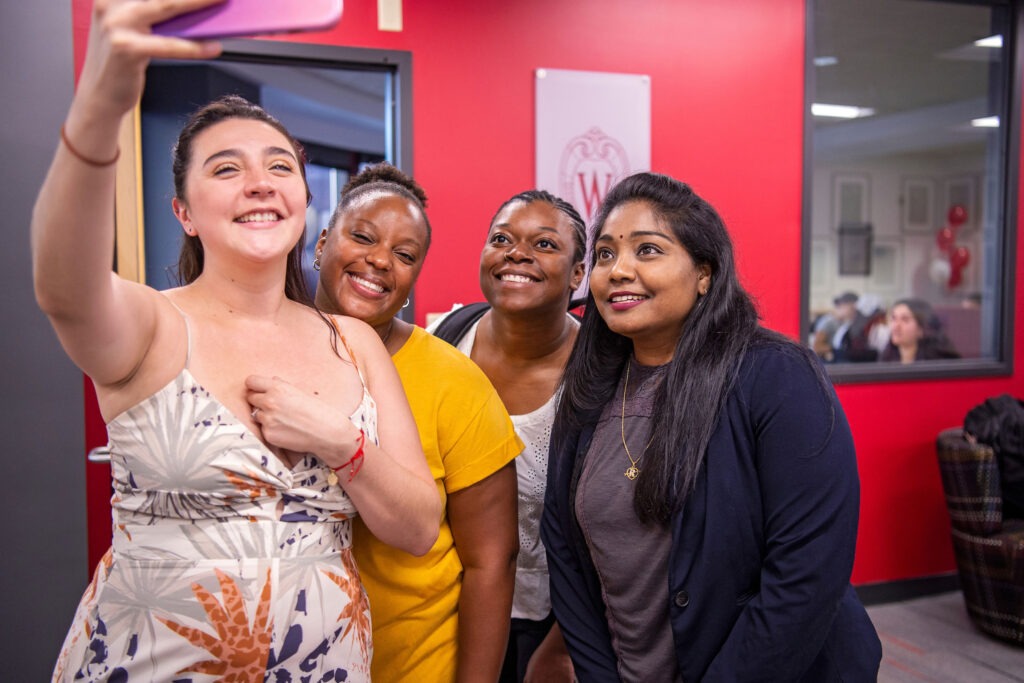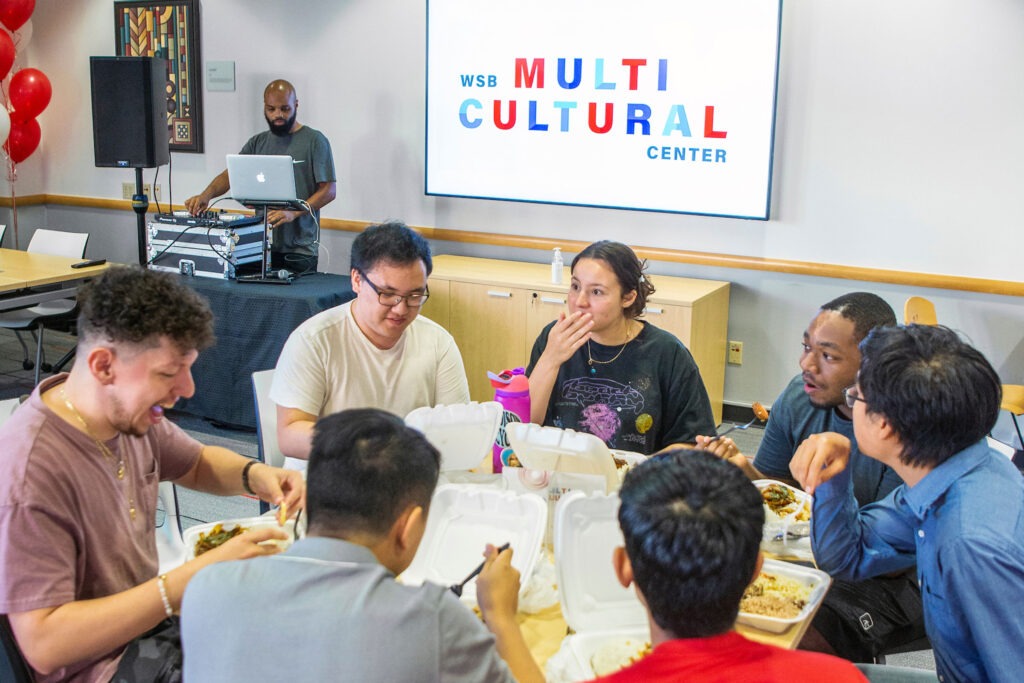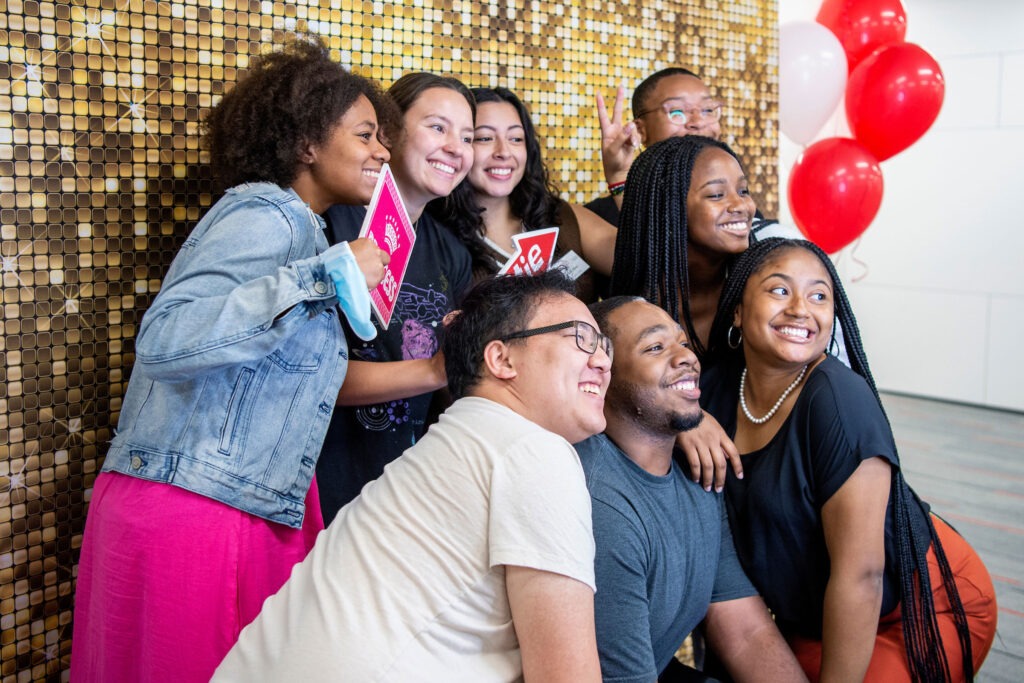 ---