Tossing their mortarboards at Camp Randall is truly a crowning moment for all Wisconsin School of Business graduates, but what isn't as public-facing are the years of hard work leading up to it.
With Grainger Hall receding in the rearview, four notable WSB graduates share where they're headed, reflect on their favorite memories, and impart some advice for future Badgers.
Yuexin (Ivy) Cao (MBA '21)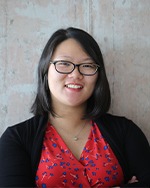 Program: Wisconsin Evening MBA
One of my favorite moments at WSB: When I walked into the classroom the night that I was supposed to deliver my first baby, one of my teammates said: "Ivy just brought our class to the next level. No one can top that motivation!"
What I will miss most about WSB: Being around driven young professionals, top- notch professors, and family like the Wisconsin MBA program staff.
The WSB class that inspired me the most: Negotiation. I realized how indestructible I am as a negotiator and became more confident through tough negotiation simulations.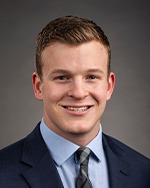 Jake Shenkenberg (BBA '21)
Program: Wisconsin undergraduate program
Majors: Operations and Technology Management; Finance, Investment, and Banking
My future professional plans: I'm starting my career in management consulting at Accenture, and I hope to soon pursue an MBA. Ultimately, I hope to work for a company that has a mission of making the world a more sustainable place for generations to come.
What I will miss most about WSB: Grainger Hall pre-coronavirus. The building truly was a "home away from home" that always made me feel welcomed and empowered. Walking down the halls seeing the friendly and familiar smiles, hearing the excellent professors preach business and life lessons in the lecture halls, and seeing your peers put in continuous, draining hours in the library is truly an empowering experience that makes you want to push yourself every day. I used to have keys to an office in Grainger Hall, and the number of 2 a.m. to 3 a.m. nights spent in that office are some of my fondest moments as an undergraduate.
What I wish I knew as an incoming student: Try to talk to as many people as possible and expand your social circle outside of what is convenient. The University of Wisconsin–Madison attracts some truly extraordinary individuals, and the quicker you start forcing yourself to be an extrovert, the quicker you can learn from people who have experiences and backgrounds much different than yours.
I'm proud of my WSB education because: WSB alumni are not only extremely intelligent people, but they are individuals who have humility, empathy, and a drive to change our world and take on projects with ambitious goals far greater than themselves.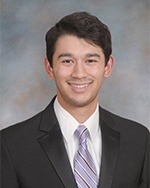 Toyo Borgmann (BBA '21)
Program: Wisconsin undergraduate program
Majors: Actuarial Science, Risk Management and Insurance, Certificate in Japanese Professional Communications
My future professional plans: Starting in August 2021, I will be working for Willis Towers Watson in Chicago as an actuarial analyst in their retirement line of business. I hope to continue passing actuarial exams while gaining experience as a full-time employee.
What I wish I knew as an incoming student: One thing I wish I knew was how important it is to connect with your major(s) advisor early on in school; they have lots of resources to help you visualize a timeline of what your semesters will look like and what the prerequisite classes you should take first are. Use these resources!
My favorite project I worked on at WSB: It's a study of the performance of NFL wide receivers and the subsequent annual salaries that they are paid; I'm currently working on finishing it. Although our analysis is not yet complete, from our preliminary results we are able to tell that age, dropped passes, and number of first downs are the most significant statistics when predicting receiver salaries.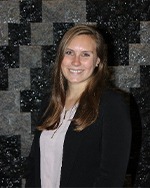 Rae Johannessen (BBA '21)
Program: Wisconsin undergraduate program
Majors: Management and Human Resources, International Business
My future professional plans: I'm headed to San Francisco to work as a compensation analyst with the cybersecurity company Palo Alto Networks.
What I will miss most about WSB: Catching up with inspiring people at Grainger Hall in between classes every day—everything from a quick hello to grabbing coffee at the café or the many late-night study sessions.
Advice to future WSB students: You don't need to have your future figured out the moment you walk through the doors of Grainger Hall. Take the time to explore classes that interest you, join a club or two outside of your major, and enjoy all that UW and Madison have to offer.
---