As the technology industry evolves at an ever-increasing pace, a new type of MBA is in demand. Employers and students alike have new expectations regarding education outcomes. Young professionals increasingly want to work in the tech industry, while employers want graduates with deeper analytical acumen.
The Wisconsin School of Business (WSB) at the University of Wisconsin–Madison is addressing these demands with new investments that will equip graduate students for a future in the technology industry. These investments include the launch of new career paths and two specializations within the full-time MBA program: a marketing specialization with tracks in technology product marketing and a technology strategy and product management specialization. New faculty members, new courses, and expanded advisory boards will support these shifts.
"The Wisconsin Full-Time MBA program has always prepared students to make an impact in their careers from day one with its specialization model," says Vallabh Sambamurthy, Albert O. Nicholas Dean of WSB. "With these new specializations and career paths, we can further prepare graduates to address and anticipate emerging issues in business with a growth, innovation, and transformation mindset," Sambamurthy adds.
Specialization model builds advanced knowledge for tech sector
Starting in September 2022, Wisconsin MBA students in technology strategy and product management will be able to pursue career paths in technology, health care, or consulting, while students in marketing can pursue paths in tech product marketing, marketing analytics and insights, or brand and marketing management. MBA students will now have more flexibility to explore career paths that directly match shifts across industries in the tech sector while expanding their general management knowledge.
These additions build on the program's specialization model, which offers students the benefits of core management programming plus a deep dive into one of eight specializations. Applied learning and consulting projects are an essential part of the Wisconsin Full-Time MBA program. This model allows students to gain advanced knowledge and skills with real-world application, making them competitive professionals in their post-MBA careers.
Expertise in emerging fields prepares students
Faculty expertise is crucial to support this shift. WSB recently hired 11 new faculty members who will begin teaching in the 2021/2022 school year, building on the School's long-standing reputation in marketing and other fields. Many of the new faculty members bring expertise in essential fields such as big-data analytics, online platforms, social media marketing, strategy, user-generated content creativity, human-bot collaboration, machine learning, algorithmic market research tools, neuroscience, and social influence.
"I recognized the importance of quantifiable, data-driven insights in this age of big data early on in my career in industry. As a faculty member, I always wanted to make this process more scientific," says Ishita Chakraborty, assistant professor of marketing. Chakraborty joined WSB from Yale in Fall 2021 and will teach social media marketing classes.
New roles in marketing and technology will need to be able to address emerging and complex problems. "To me, innovation means either finding novel solutions to existing problems or simplifying existing solutions. One of the challenges that we'll discuss in my classes is privacy concerns related to our increasing reliance on big data and analytics," notes Chakraborty. "As we learn to use machine learning and artificial intelligence to do better targeting and customer service, we have to be careful that these algorithms are fair and do not magnify existing social biases."
Leaning on industry networks and guidance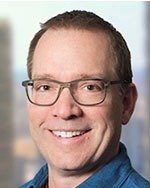 Instructors with real-world experience and connections to major companies also support these new investments, like Peter Commons, a global technology executive with over 20 years of experience working for companies like Amazon, Intuit, Zendesk, and Groupon. He joins WSB as a senior lecturer this fall. "Technology, from the internet and cloud computing to machine learning and big data, all running on ever-more robust hardware, is an increasingly powerful set of tools. But just because a tool can be used to solve a particular customer's problem doesn't mean it's the right tool, or even the right problem."

Effective product managers can play a leading role in driving solutions for companies and their customers, notes Commons, who will teach MBA students the functional and leadership skills they need to succeed in the tech sector. "Many companies, big and small, are making critical mistakes about what, why, and how they are building solutions because they are leading with technology thinking and not product thinking," adds Commons.
Students are drawn to a growing sector where they can impact the industry on a large scale. WSB alum Rodrigo Stabio is a product marketing manager at Microsoft who moved into his role after graduating from the Wisconsin MBA Program in 2019. Stabio currently works on the Surface product line. "I love that I am working on tech that has the power to affect and empower the whole world," says Stabio.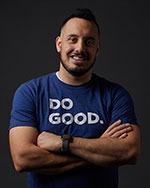 Stabio recognizes that a growth mindset is imperative for a career in the tech sector, a trait that students will develop in WSB's new MBA offerings. "We are in an ever-changing landscape; growth mindset is essential when you work in the tech industry. It's important to stay up to date while looking for new ways to market and drive growth."
The School will also lean on advisory boards of alumni and corporate partners that will help guide program development and mentor students into this evolving industry. These boards include representation from Microsoft, Adobe, Intuit, Amazon, Google, as well as consumer packaged goods and other companies. Incorporating feedback from employers and connecting students directly to tech companies, networks, and mentors is an essential part of this shift.
"We have always invested in building deep industry connections to support our areas of expertise," says Enno Siemsen, associate dean of MBA and master's programs and executive director of the Erdman Center for Operations and Technology Management. "Given the rapid pace of innovation in technology, we will look to these board members to guide program development and mentor students," Siemsen adds.
Through WSB programs, students who are drawn to technology products, the complex challenges of big data, and leadership roles in business will have an opportunity to be on the cutting edge of marketing and technology issues.
Recruitment for the Wisconsin Full-Time MBA has started for admission in Fall 2022. To learn more about the program's specialization model, please visit the Wisconsin Full-Time MBA or schedule a consultation with the MBA admissions team.
---