The Wisconsin School of Business at the University of Wisconsin–Madison celebrated its incoming undergraduate students with a special induction event held in Grainger Hall on Friday, September 3.
Students were welcomed by Vallabh "Samba" Sambamurthy, WSB's Albert O. Nicholas Dean, as well as Jim Franzone, assistant dean of the undergraduate program, and Aishvi Shah (BBA '22), president of the Undergraduate Business Council.
This fall's first-year class is the largest WSB has ever had. A growing percentage of new students are accepted through the direct admit process, which allows high school students to apply to WSB's undergraduate program as part of their application to UW–Madison. As the undergraduate program continues to grow, so does the diversity of the student body: 26% of this year's direct-admit students are from underrepresented populations—up from 8% just five years ago.
Below are photos from the welcome event: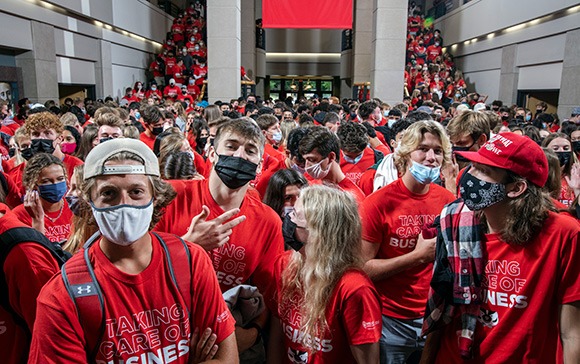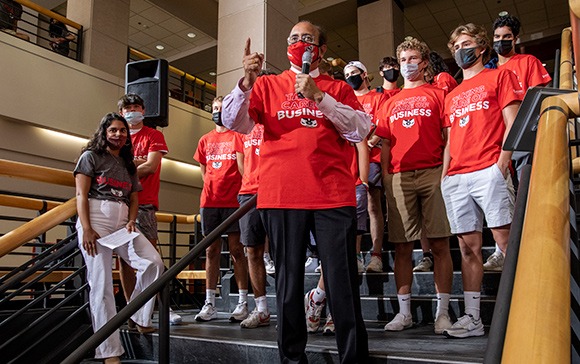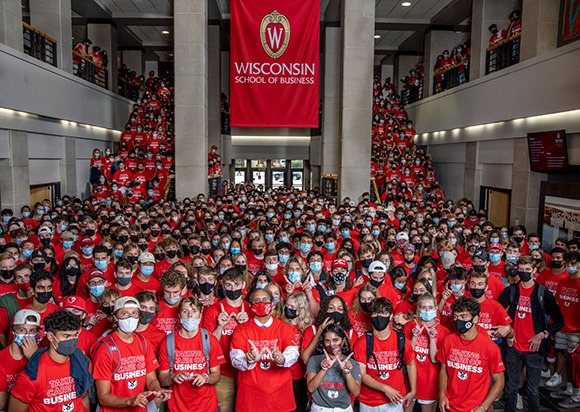 ---