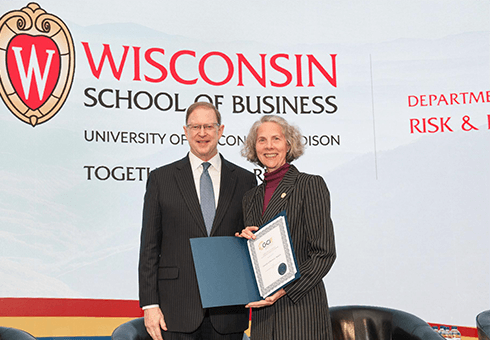 The Wisconsin School of Business's Risk and Insurance Department has been designated a Global Center of Insurance Excellence (GCIE) by the International Insurance Society (IIS), one of only twenty institutions worldwide to receive the honor.
The designation recognizes excellence in risk management and insurance programs. Designee schools are selected based on several criteria including quality of course offerings, number of full-time faculty with research expertise available to students, and graduate and industry statistics.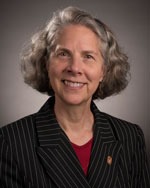 "Recruiting the next generation of insurance professionals is a critical issue facing the insurance industry across all markets," said IIS President and CEO Mike Morrissey in a release. "The GCIE program is designed to support the advancement of our industry's education programs and will provide a tool for the industry to identify those institutions that generate new talent."
"The GCIE designation is an affirmation of the exceptional work being done here at WSB," says Joan Schmit, professor and American Family Insurance Distinguished Chair of Risk Management and Insurance at the Wisconsin School of Business. "It's not just about the commitment of our faculty members, which is truly significant, but it's also about how we design our programs to prepare our students academically and professionally for when they leave here. The risk and insurance industry is constantly changing and so are our teaching objectives. Are we doing everything we possibly can to position them as inspiring future leaders? This designation is a sign that we're on the right road."
Schmit represented WSB at the IIS Global Insurance Forum in London in July where designees were announced.
---