Bonjour,
It's a beautiful Tuesday morning. I get up, shower, eat some French breakfast, and spend a little time on my balcony.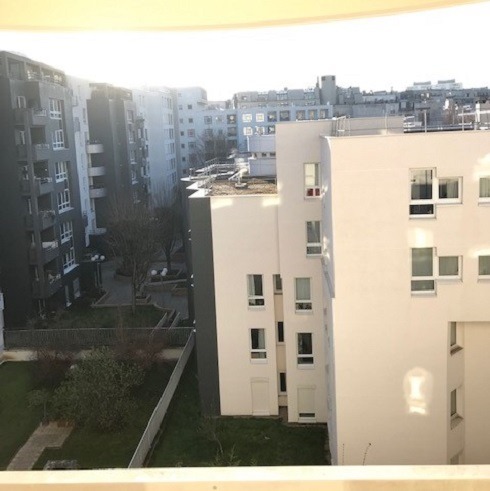 Now that it's spring, some of the trees are starting to sprout leaves. It smells like nature, and I love it.
However, I can't spend all day on the balcony. I have to get to my 8:45 French class.
When I make it to my bus stop, Javel, I see that there are 9 minutes until the next bus. Even though it's about a 30 minute walk, I bet I'll be able to beat the bus there by walking. It's time to race the bus.
I apologize in advance for the blurriness of any of these photos. When I say 30 minute walk, I mean 30 minute power walk, which leaves little time to stop and take nice pictures.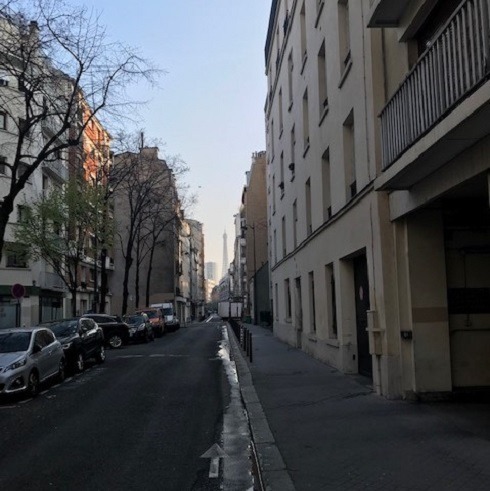 One of my favorite things about walking to class is the random views of the Eiffel Tower that I get on the way.
Rue de la Convention, the road I walk to class on, is lined with fruit shops. Sometimes, I'll stop and grab a snack for later. This time, I didn't even have time to stop and grab a quality photo.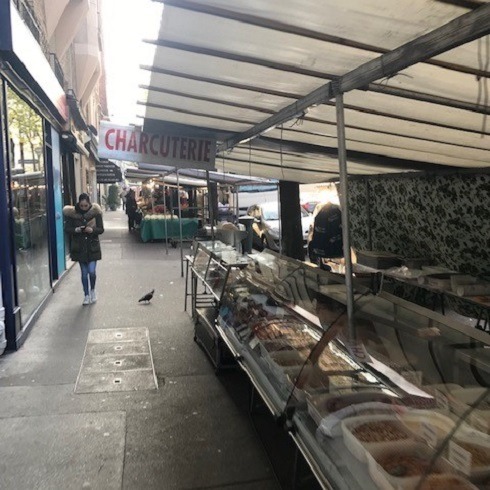 Tuesdays are market days. The sidewalks are taken over by booths of fresh food. There is usually a long line at this charcuterie booth, but there doesn't seem to be one today. Maybe everyone else is hurrying as well.
While racing the bus, it's important to keep track of how far ahead of the bus you are. I do this by looking at the "next bus" timers as I pass bus stops. At this point, I'm a bit over halfway to class, and the bus is still five minutes back. This is a good sign.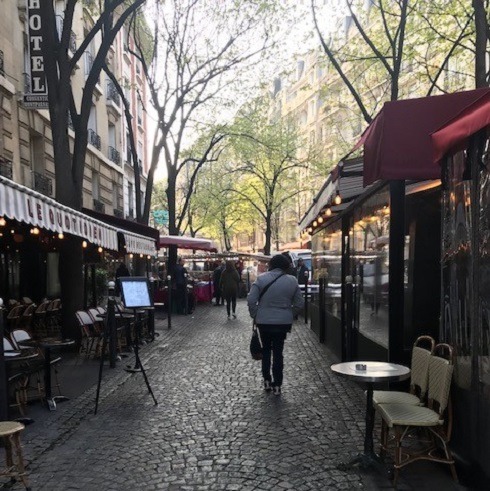 My journey continues on this cool little side extension of Rue de la Convention. I've never had the chance to eat at any of these restaurants, but they smell delicious whenever I walk past. It also means I'm getting close to the center!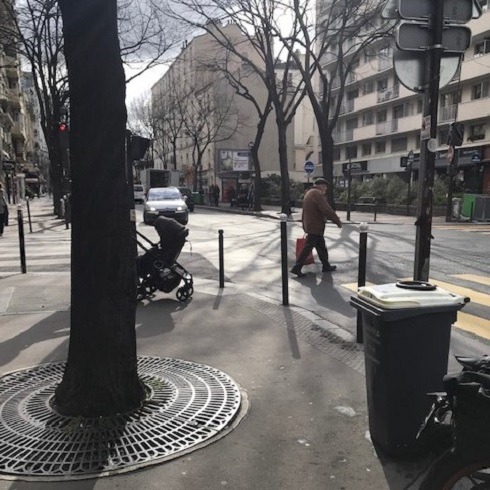 This bus stop, pictured from a distance, is called Labrouste. It is the bus stop I get off at to go to the center. As you may be able to see, there are people gathered at the stop, which means the bus hasn't come yet. I raced the bus and won!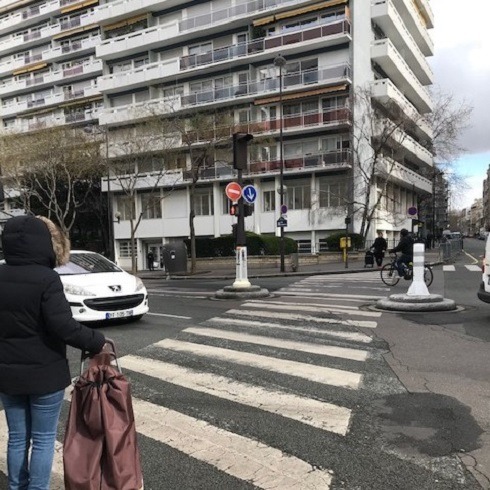 IES is on the first floor of this building. I made it with a few minutes to spare.
A few minutes to spare means I can reward myself with some low-quality coffee. Fake vanilla cappuccino here I come!
I hope you enjoyed this little taste of "normal" Parisian student life. Racing the bus is always a fun activity; if you get the chance, I suggest trying it!
Au revoir,
David
---