After being on a study abroad program for 55 days, it's easy to forget just how amazing everything is. Life starts to feel a little more familiar and comfortable. Lots of school work tends to help you get into a rhythm. This is sort of the post "culture shock" phase. I try not get into this rhythm so that I'm always aware of how lucky I am to be taking classes in Vienna.
Wirtschaftsuniversität-Wien has been an overwhelmingly great study abroad university. Now that I have been in class for about a month, I thought it would be helpful to explain a little bit more about life here at WU for any prospective students!
Here are some of the things that I love about WU:
The Beautiful Campus
In 2013, WU built a massive new campus in the 2nd district of Vienna. Everything is very high tech and designed with students in mind. I love spending time here studying, doing homework, or working on group projects.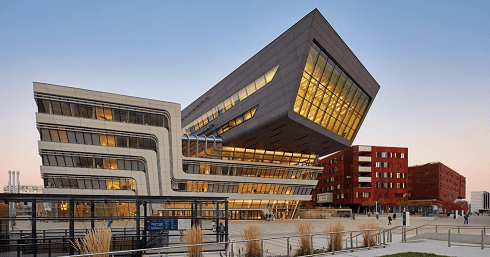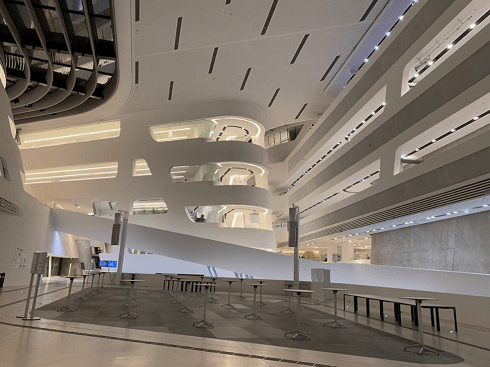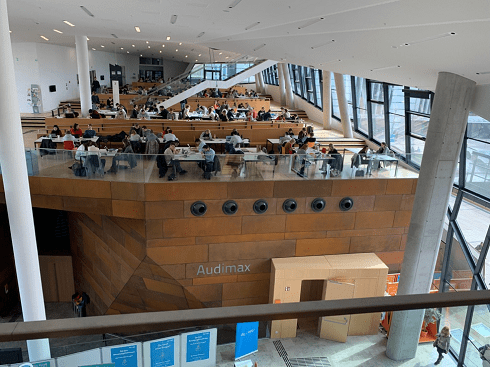 Class Sizes
Although WU is a very large university, all exchange student classes are extremely small. None of my six classes have more than 20 students. Group projects are very common at WU, and through group projects students are able to make lasting friendships.
Language Resource Center
If you are interested in learning a language, whether that be German or any other, the language resource has tons of free material to help you learn. You can go anytime and check out language materials. Since I am trying to learn German, the language resource center has been very helpful! I have some friends that are continuing their Spanish as well, and they have been able to find many helpful resources.
Student life
One great part about studying abroad is experiencing "student life" elsewhere. Getting to know local students through class and after school clubs and sports has been one of the most rewarding parts of going to WU. You can join sports clubs, as well as interest groups. Regular planned student events help the campus feel small and inviting. If you don't feel comfortable with German, most local students will gladly switch to English!
International Perspective
As a small landlocked nation, Austria is very used to thinking from a global perspective. WU is no exception. Every class seems to have a great blend of local and international examples and applications. Teachers regularly ask for opinions of local and foreign students during lectures. It is really fun to be a "foreigner" and explain business questions from the perspective of a US citizen, and listen to other students explain what it is like in their regions. The group projects I talked about earlier become much more interesting when you are trying to coordinate from students all over the world.
EBN
WU has an office on campus called the Erasmus Buddy Network, that focuses on helping students acclimate to life in Vienna. If you need a friend, you will always find one in the EBN office. They are dedicated students who truly want to get to know you and help you have the best exchange possible. EBN is also the organization that plans trips for exchange students to countries surrounding Austria.
All in all, I find WU to be the perfect mix of comfortable and different. You are given a lot of freedom to make your study abroad experience what you want. If you want to meet mostly locals and immerse yourself in Viennese culture, you can easily do so. If you want to make exchange friends from all over and spend your weekends traveling, this is also very possible. I have found that some of my best experiences have been a combination of the two.
Talk to you soon!
Rome
---