Hi Everyone,
Here is a really quick blog post I wanted to make recapping one of the absolute best parts of studying in Vienna – The Ski Trip to Zell am See. If you are still deciding where you would like to study abroad, or where you would like to travel next – I would like to tell you a little bit more about Zell am See. I guarantee you will not regret a trip here! I would give anything to do this weekend all over again.
I have spoken in the past about the Erasmus Buddy Network that WU sponsors, and all of the trips they plan. The most impressive trip by far is Zell am See. They take a massive number of exchange students on this trip every single year. The cost is extremely low for all of the wonderful things you get to do.
First, you get to take a train with everyone all the way to Zell am See which is a remote ski town south of Salzburg, Austria. There, students are divided up into rooms of four. You are able to ski three days in a row if you would like, and can participate in the sauna/spa and other fun things around the town. Some of my friends have never skied, but still had a ton of fun.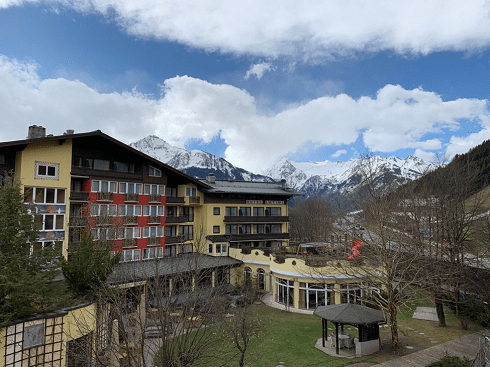 ---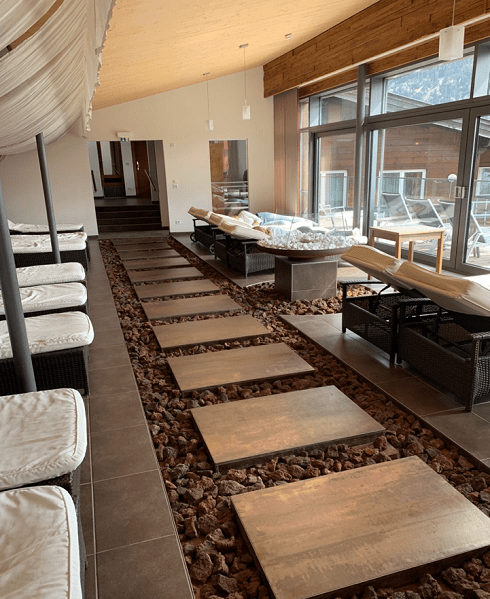 If you are a beginner, they offer classes for you before you go all the way up. I should mention the coolest part, you get to ski on a massive glacier!
The high peaks of Kitzsteinhorn provide a year round haven for snow so you can ski even with a t-shirt on if the weather is right. I am not very good at skiing myself, but it didn't matter. I have never skied above the clouds, nor have I seen such amazing mountain views.
One of the other wonderful aspects of the trip was experiencing all of the traditional Austrian food up in the mountains. Something about the views and the atmosphere made everything that much more delicious. Finally, you end the ski day with "Après-Ski" which is a big fun interactive party where you listen to tons of Austrian music, and get to sing and dance with all of the people who skied all day. This may have been one of my favorite moments of my entire study abroad.
Even if you do not ski or snowboard, I highly recommend checking out Zell am See – the views, food, and people make it all worth it!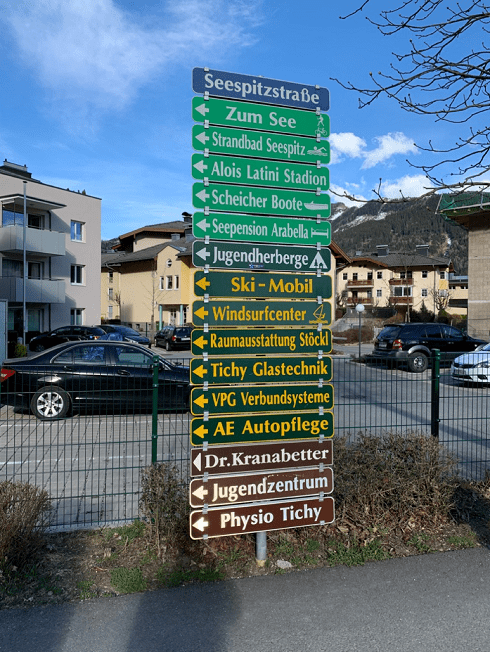 ---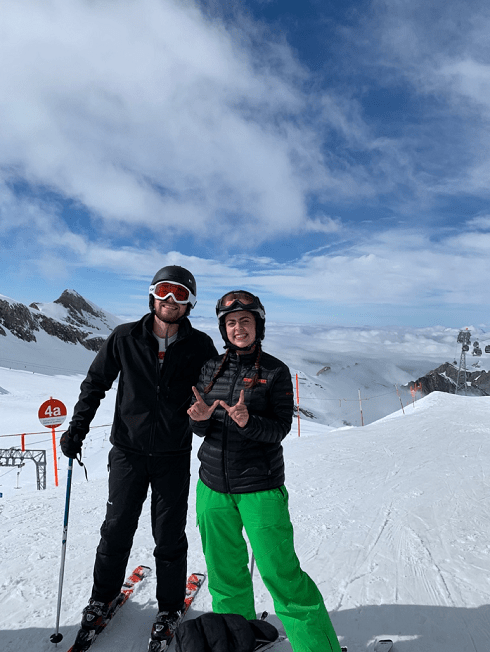 ---
---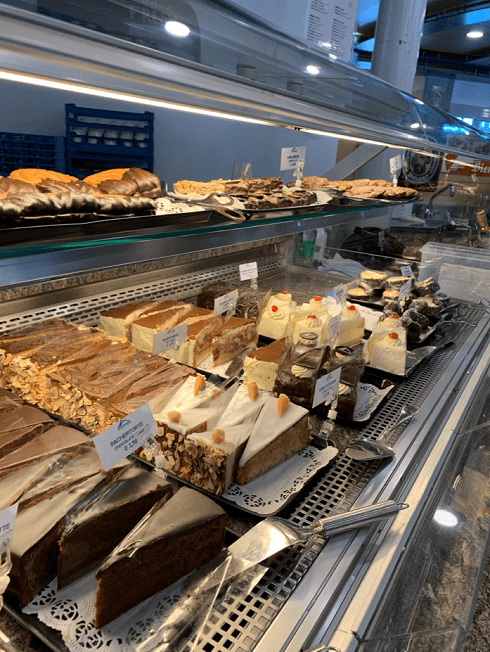 ---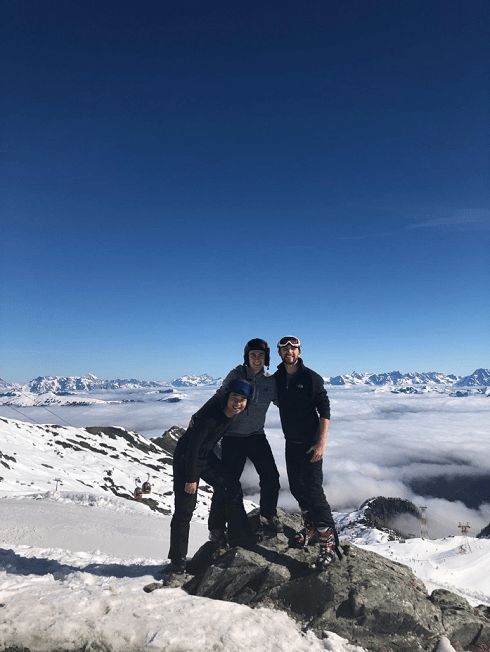 ---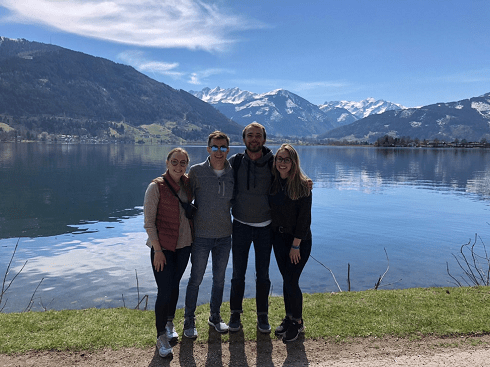 ---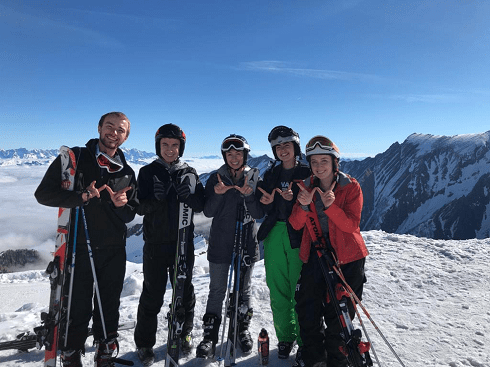 Rome Rauter
---