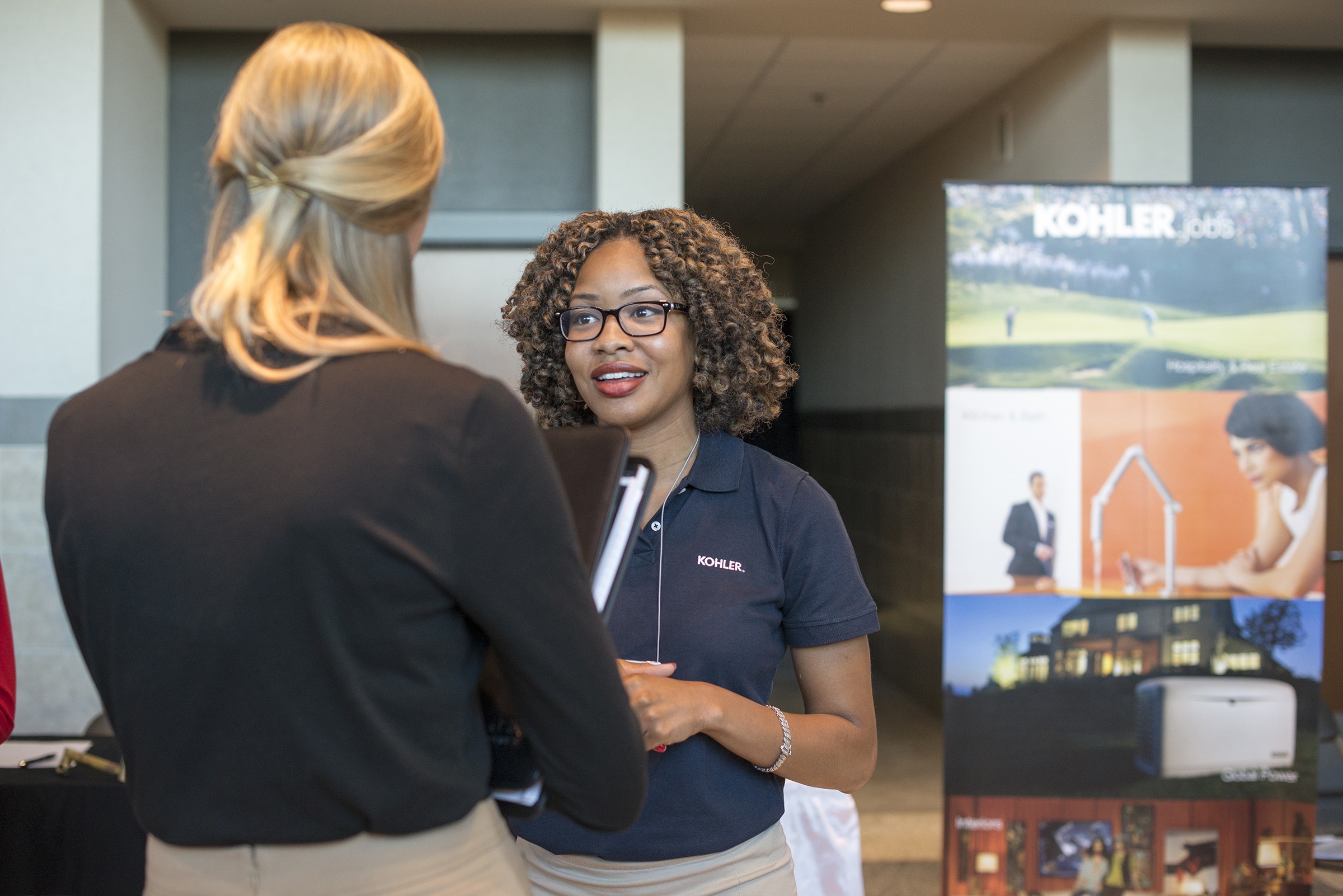 Undergraduate Employer Relations Policies & Procedures
---
Our Employer Relations Team's Goals
The employer relations team at the Wisconsin School of Business strives to:
Develop and maintain collaborative partnerships with employers to help maximize their recruiting experience.
Facilitate connections between employers and Wisconsin School of Business students to provide them with outstanding career opportunities.
Serve as a resource for the Wisconsin School of Business and University of Wisconsin–Madison community.
Policies
Wisconsin School of Business recruiting policies are consistent with Title VII of the Civil Rights Act and Wisconsin Fair Employment Practices. The Wisconsin School of Business is a National Association of Colleges and Employers (NACE) member school and follows NACE guidelines for employment practices.
Equal employment opportunity
The Wisconsin School of Business makes its interview facilities available only to those firms whose employment practices and procedures are consistent with the provisions of Title VII of the Civil Rights Act and Wisconsin's Fair Employment Practices Statutes. These documents prohibit discrimination on the basis of age, race, creed, color, handicap, marital status, sex, national origin, ancestry, sexual orientation, arrest record, or conviction record.
Students have been provided with the "Guide to Appropriate Pre-Employment Inquiries" which is available in our office. On the reverse side of the form is the Student Interview Feedback Report. Companies will be informed by the Undergraduate Interview Center of any legal or ethical concerns that arise in the pre-recruiting or recruiting process.
Eligibility to Interview
All Wisconsin School of Business students (undergraduate, master's, and MBA), are required to establish a Handshake account, including uploading a résumé to the Handshake database. In addition, UW–Madison students currently enrolled in a degree-granting program with a Handshake account are also eligible to interview.
Student Résumés
The résumés provided by the Wisconsin School of Business are available to you to fill positions within your company only. Any résumés or résumé information obtained through Handshake or WSB undergraduate, master's, and MBA programs may not be referred or distributed outside of your company to other companies, organizations, or third-party firms.
Job Board Policy
The Wisconsin School of Business at the University of Wisconsin–Madison provides a service to its students by allowing employers to recruit and interview them using the Handshake system (including, but not limited to, on-campus interviewing, career fairs, information sessions, and résumé books). In providing these services, the Wisconsin School of Business seeks to maximize student choice in their selection of career-related employment. The School requires that any employer using these services must abide by all applicable federal, state, and local laws prohibiting discrimination in hiring.
The Handshake site is for students in a degree-granting program seeking full-time, part-time, and internship career-related positions posted by small and large businesses, government agencies, nonprofit organizations, and on-campus employers who adhere to Equal Employment Opportunity guidelines. Third-party firms that wish to recruit at the Wisconsin School of Business will be permitted to create a profile and post positions only (see NACE Principles for Third Party Recruiters). Positions that request donations, fees, or investments, or offer items or services for sale cannot be listed on Handshake.
We reserve the right to refuse a job posting that is not career-related and geared toward our students who are in degree-granting programs. Employers with positions that fall within this category may inquire about posting on the UW Student Job Center website.
The Wisconsin School of Business reserves the right to refuse service to employers due to any of the following: requiring at the time of application personal information such as bank account and social security numbers; misrepresentation by dishonest information or absence of information; email accounts such as Yahoo, AOL, and Gmail that are not affiliated with the hiring organization; P.O. box addresses; fraud; harassment of University of Wisconsin–Madison students, alumni, or staff; breach of confidentiality; failure to adhere to these policies and/or any violation of University of Wisconsin–Madison rules and regulations, as well as local, state, and federal laws.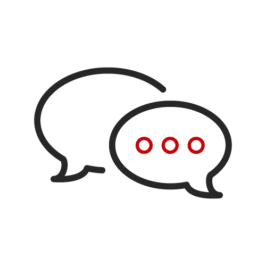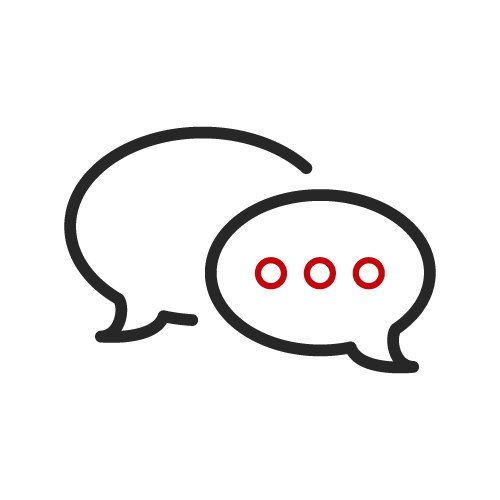 Second Interviews & Hiring Procedures
Follow-up with students
Please contact students within the time you specified during your campus visit. An email or brief phone call showing your continued interest are the best ways to keep qualified candidates interested in your organization. We have found that many students interpret silence to mean that you are no longer interested in them.
Similarly, if you have removed candidates from consideration, we request that you inform the students of this as soon as possible so that they can use their time and energy to pursue other opportunities.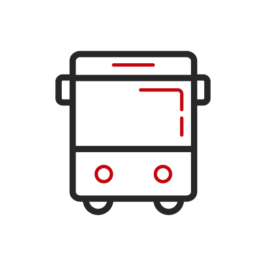 Travel Arrangements & Expense Reimbursement
When you invite students to your organization, please make all travel logistics and scheduling arrangements as specific as possible. In addition, be sure to clearly specify the categories of expenses and amount of reimbursement you typically cover. Due to the increasing cost of air travel, please provide prepaid tickets whenever possible. Although some employers reimburse students at the end of the site visit, we realize this is not always possible. We do ask, however, that students be reimbursed for travel expenses within a reasonable time period.
Offer Letters/Confirmation of Employment
When offers are extended to our students, please email bbacareers@wsb.wisc.edu so that we can be kept informed on the status of the candidates you are considering. When we have been informed that you have hired one of our students, we will cease referring that individual for other positions. Please advise us when University of Wisconsin–Madison hires have been finalized.
Undergraduate Job & Internships Offer Guidelines
| | | |
| --- | --- | --- |
| Offers resulting from: | For: | Guidelines: |
| Summer internships and programs | Full-time conversion offers resulting from previous summer internships, and internship offers resulting from summer activities such as leadership conferences | November 1 or two weeks after the offer is made, whichever comes later |
| Fall interviews | Full-time or internship offers | November 1 or two weeks after offer is made, whichever comes later |
| Spring interviews | Full-time or internship offers | March 1 or two weeks after offer is made, whichever comes later |
Employers are strongly encouraged to grant extensions requested by students to allow them to complete interviews in which they are currently engaged.
Employers should refrain from exploding offers, which are not condoned by the WSB undergraduate career engagement team. Exploding offers do not give candidates an appropriate amount of time to accept or decline, putting pressure on students to make a decision before they have completed the interviewing process.
Most positions are offered on an "at will" basis. We advise employers, however, to notify students of a rescinded offer immediately if a position is likely to be rescinded within a recruiting cycle.
Reneging on an internship or full-time offer is a serious breach of the Wisconsin School of Business' recruiting policies and honor code. Should this occur, please contact us immediately.
Investment banks should give undergraduate students two weeks from the date of offer to accept or decline. The Wisconsin undergraduate business program's career engagement team does not condone making offers with short expiration dates. We respectfully understand that each firm has their individual recruiting policies and business needs that may differ from undergraduate career services guidelines. If this is the case, please contact us to discuss your firm's timeline.
Full-time offers extended to MAcc winter internship students must remain open until June 1. Please consult with the director of the professional program in accounting, Kristen Fuhremann, at kfuhremann@bus.wisc.edu.
Salary Reporting
Salary data you supply is kept confidential. It is reported to the National Association of Colleges and Employers (NACE) (undergraduate salary data only), for ranking purposes, and for compiling summary reports to inform students and employers of averages and trends. Salary statistics and reports are generated in accordance with the standards set by the NACE and MBA Career Services and Employer Alliance.
Undergraduate Alcohol Policy
The Wisconsin School of Business is a member of the National Association of Colleges and Employers (NACE), the professional association for college recruiters and career professionals. As members, we abide by the NACE Principles for Professional Practice, a document that serves as the ethical framework and foundation for practices within the career services and recruiting fields.
This NACE document states, "serving alcohol should not be part of the recruitment process on or off campus. This includes receptions, dinners, company tours, etc."
Given the concerns of colleges and universities about the abuse and misuse of alcohol by students, serving alcohol during the recruitment process sends the wrong message. Since many college students are younger than the state's legal drinking age, serving alcohol could be in violation of a state's law.
The Wisconsin undergraduate business program supports the "No Alcohol in Campus Recruiting" policy.
If you have any additional questions or concerns, we would be happy to discuss this matter further with you. The career engagement team requests that you support the no-alcohol policy while recruiting our students.
Information Session Policy
Employer information sessions are one-hour presentations conducted by corporate representatives in advance of their recruiting visit. The purpose of the information session is to provide students with information on specific employment opportunities, actual career paths, qualities sought in applicants and training programs, and a general overview of the recruiting process.
The sessions are typically held between the hours of 5:30 p.m. and 9 p.m. in Grainger Hall, home of the Wisconsin School of Business. Organizations, however, may elect to hold these events elsewhere on campus or at a local restaurant. Regardless of the location, the on-campus recruitment and experience team can work closely with you to help determine the most appropriate location, format, publicity, and budget to make you stand out.
Due to the increasing number of employer information sessions, we are concerned about the pressure on students to attend and the subsequent impact on their academic work. We would appreciate your cooperation in not penalizing students unable to attend your scheduled event due to evening classes, exams, or other commitments.
The employer engagement team coordinates the scheduling of all information sessions and asks employers to make all requests on Handshake, regardless of the location. For more information, contact our undergraduate employer engagement team.