In late 2019 and early 2020, Julia Jensen (BBA '19, MS '20) and her colleagues had a multimillion-dollar portfolio of stocks that included airlines, a cruise line, and a variety of other companies selected for long-term value.
News of a pandemic abroad sparked discussion and some movement, but not a complete change in course. Then as COVID-19 hit closer to home, she saw the market drop 10 percent. Then 20 percent. Then 30 percent. For Jensen it was stressful, scary, more than a little bit crazy—and the best experience imaginable.
Jensen and her "firm" managed a fund as part of the Applied Security Analysis Program (ASAP) at the Hawk Center for Investment Analysis at the Wisconsin School of Business. She and her classmates experienced the roller coaster ride of managing real money as real-world events turned the economy and the markets upside down.
"I'm glad it happened while we were in ASAP," says Jensen, now an equity research analyst at Fiduciary Management, Inc. "As stressful as it was as students, it would have been more stressful if we had been working. To feel what it's like to have multiple stocks in the portfolio decline so quickly like that is probably something you don't experience too often in your lifetime."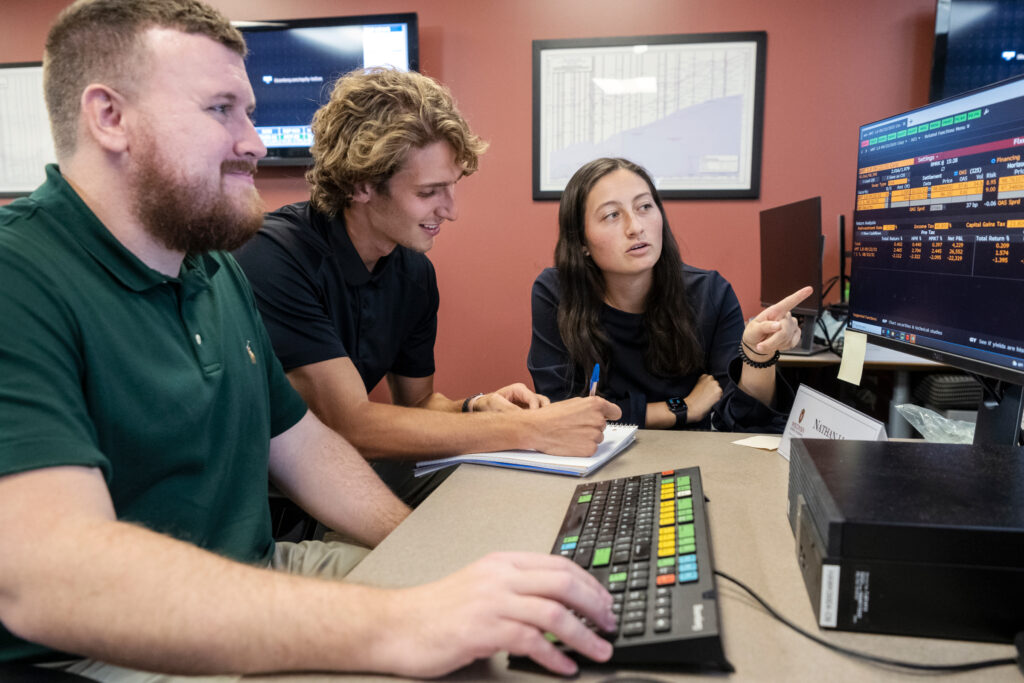 That kind of real-world practice run has been a shared experience of ASAP and Hawk Center students for more than five decades. The groundbreaking, career-making program has launched the careers of generations of top fund managers worldwide. The Hawk Center has grown and evolved, adding new programs for undergraduate and graduate finance students, but ASAP remains its centerpiece.
"There's no question it changed my life," says Jeff Diermeier (BBA '74, MBA '75), who as global chief investment officer of UBS Global Asset Management oversaw management of more than $400 billion. "From a career standpoint the program is the most important thing that happened to me."
An innovative program from day one
ASAP was a radical program at its founding in 1970; there was nothing like it in the country. In the past if students learned to invest, they did so with a "paper portfolio" of theoretical money. When legendary finance professor Frank Graner came to UW–Madison in 1948, he wanted a program in which students managed real money.
1948
Frank Graner joins the business faculty at UW–Madison with a passion for investing and a vision for students to gain real-world experience in analyzing and trading stocks.
The program launched with a $100,000 grant from the Brittingham Foundation. Once university approval came along with this seed money, it was up to one of Graner's former students—Stephen L. Hawk (BBA '63, MBA '64, PhD '69), who had become a professor at UW–Madison—to launch it.
"The whole thing was such a learning and building experience on the part of the students to make the program into what it is," Hawk says. "I guided it, but they did it."
The challenges were immediate. The early 1970s saw inflation, an energy crisis, and a stock market that dropped 50 percent. Students who managed the funds then, including Diermeier, even continued to work on them in the summer to better position the students who would inherit the portfolios.
1970
The Applied Security Analysis Program (ASAP) is launched by a $100,000 grant from the Brittingham Foundation. Professor Stephen Hawk, a former student of Graner, is named first faculty director, a role he serves for 15 years. Twelve students enroll.
"We had an original $100,000 grant that easily would have been cut in half, maybe two-thirds, but the students took defensive steps," Hawk says. "If they hadn't done that, the program would have collapsed or would have been a disaster. But I did not make those decisions, the students did. That's the key."
The portfolios are now worth more than $25 million, thanks to students' continued investments and further philanthropy and the assets of two fixed-income fund clients, including the UW System. Other business schools now also have student-managed portfolios, many as part of a club. ASAP remains the only one with portfolio management as a capstone to a two-year program.
1987
ASAP students just getting started on their portfolios experience "Black Monday," the worst stock market crash in Wall Street history. "In the end, we all appreciated the lessons that came out of it," says alum and former Hawk Center director Brian Hellmer. "It was a good baptism by fire about what the real risk of stocks can be."
Real-world investment experience
In its current format, students in the first year of the program learn to analyze stocks and bonds. In the second year, it's time to manage the portfolios. The 19 second-year students currently enrolled are fully ensconced in their Wisco, Badger, and Regent fund portfolios. Fund teams are essentially new firms, and the teams choose everything—from how they will make decisions to investment strategy.
"It's up to them to make the decisions and to pull the trigger," says Greg Edwards (BBA '92, MS '97), co-director of the Hawk Center. "They actively watch the portfolio and learn how to make good investment decisions."
1998
The UW Board of Regents authorizes ASAP students to manage part of the UW System's fixed-income fund. The new fixed-income portfolio is named the Regent Fund.
1999
Alumni donate $3.6 million to endow ASAP and pay tribute to Stephen Hawk with the naming of the Hawk Center for Investment Analysis.
In the fall students present their strategy to their "clients," an advisory board made up primarily of Hawk Center alumni. Students report back again in the winter and present their results in the spring. The presentations get easier for the students as the academic year goes on, but the pressure of managing the portfolio is ever present. They pass on their portfolios to the current first-year students and the cycle begins again.
"The emotion is what you can't teach in a class," says Tara Torrens (BBA '01, MS '03), who serves on the Hawk Center Advisory Board and has been on the panel grilling students about their investments. "You need the experience of making a bad decision and losing money because of it and getting over that and going on to the next decision. That's what the job is―it's a continuous stream of decisions and you have to have the fortitude to do it."
Alumni, student loyalty a trademark
The Hawk Center primarily has served graduate students throughout its history and ASAP's success has led to the expansion of Hawk Center programs for undergraduate students interested in investment careers. The Center advises and provided the initial funding, via philanthropy, to the Capital Management Club in which undergraduate students manage more than $250,000. In 2014, the Center launched the Applied Equity Market Research course for top undergraduate students. The course's hallmark is its instructors: Business Badger alumni who are senior leaders in the investment management industry.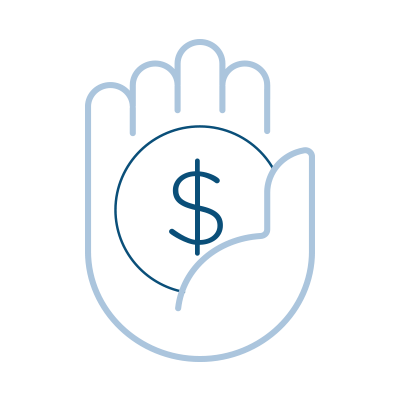 2014
The center launches the Applied Equity Market Research course for top undergraduate students interested in investment management careers and seeds an initial portfolio valued at $100,000 to create a fund for undergraduate students in the Capital Management Club to manage.
The Hawk Center has grown and flourished because of the virtuous circle it has created and maintained. Student success becomes alumni success, and successful alumni give back to the program through time, mentorship, and philanthropy—creating future generations who continue the cycle. The Hawk Center's 19-member advisory board includes 17 ASAP alumni, many of whom are fund managers at top firms, who advise the student portfolio managers. Five ASAP alumni―Diermeier, Patrick Thiele (BBA '72, MS '75), Tom Stevens (BA '72, BBA '75, MBA '76), Tom Madsen (BBA '78, MS '79), and Stephen Petersen (BBA '79, MS '80)―are on the UW Foundation's Board of Directors.
"So many of us have a deep relationship to the university," Diermeier says. "ASAP was such a special program that we felt a desire to give back to the school and the program itself."
The camaraderie and loyalty among Hawk Center alumni extends to its leadership. ASAP alum Mark Fedenia (BBA '77, MS '79, PhD '87), associate professor and the Baird Professor in Finance, led the program for 21 years after Hawk. Co-directors Edwards and Betsi Hill (BS '87, MS '89) are also ASAP alumni, and were preceded by another, Brian Hellmer (BBA '87, MS '89), whose student year in the program included the drama of and fallout from Black Monday. ASAP alum Daniel Pickett (BBA '87, MS '88) has held many roles, including creating the first-year ASAP class and teaching it for 16 years.
For more than 50 years, the Hawk Center has thrived because of the commitment and generosity of the people who have been part of it. A simple notion—let students manage real money—has brought renown to WSB and launched the careers of top investment professionals. All of that is reason for the Center's namesake to be proud, but there's one singular achievement that brings Hawk the most gratification.
"It works," he says.
2022
The Hawk Center will celebrate the anniversary of its founding as part of its Fall 2022 Investment Conference in Madison. There will be a welcome reception at the Monona Terrace on Oct. 13, followed by the conference the next day, and a tailgate/football game on Oct. 15.
---