Most business owners have to go well beyond staying afloat in order to succeed. But for Tyler Leeper (MBA '08), staying afloat—and helping people do so every summer—is precisely the point.
Leeper is owner and president of Madison Boats, which operates watercraft rental sites on three Madison lakes. Residents and visitors alike can enjoy the city's most beautiful features with a kayak, canoe, paddleboard, or even a giant duck-shaped paddleboat. Leeper started working in the business as a teenager, bought it at age 22, and has expanded it to include special events and day camps for kids.
"We're in the quality of life industry, we're not in the outdoor sports industry," he says. "It's important to understand what you're actually selling. And it's not always what you think it is."
That's part of what Leeper has learned along the way as Madison Boats has grown from a staff of eight and a fleet of about 30 boats at one site to a staff of 83 and approximately 500 boats at three sites. His overarching goal of creating and serving the community took on added importance in the past two summers as people seeking safe outdoor recreation during the pandemic found respite on Lake Wingra, Lake Mendota, and Lake Monona.
"Nature is healing," he says. "We have many emails that people shared with us saying that it was so important to have an outlet. Being out on the water was their escape from all the fear, all the questions. It was a little piece of normality."
Leeper's connection to the water started long ago. He grew up mostly in Madison and his summer job through high school and college was at Wingra Boats not far from the UW–Madison campus. He earned a political science degree from Lewis & Clark College in Portland, Oregon, and rather than going to go to law or graduate school, he pitched the idea of becoming a partner at Wingra Boats with ideas for expansion. Instead, the owner offered to sell Leeper the business because his children weren't interested in taking it over.
Newly graduated with just $1,000 in the bank, Leeper made the purchase work with the mentorship of the former owner and encouragement from his family. A year later, Leeper made a key choice to help his new business—he pursued an MBA from the Wisconsin School of Business in its entrepreneurship program, going to school part-time while still running his company.
"I didn't know that I wanted to be in business school as badly as I did," he says. "I needed more knowledge to run an eight-person boat rental company."
The support and resources at WSB were game changers that gave him the confidence that he could lead his company. Now thinking like an entrepreneur, he recognized how best to move forward and spot opportunities.
The first light bulb moment for Leeper came when he attended an outdoor sports trade show. Despite investing in banners and an interactive booth, no one stopped by to ask about his company. As he walked around the show looking at cool canoes and kayaks, it occurred to him that they wouldn't do a thing for his business. Instead, he realized the mission was to bring people together and get them on the water, fancy canoe or not. Building community would also be a good match, he realized, for how he wanted to balance work and life.
"I want a lifestyle business. That doesn't mean it has to be small and it doesn't have to be big," says Leeper, who has a toddler and a newborn at home. "It just has to match your needs because your business is going to take everything you've got. That doesn't matter if it's a hot dog cart in a park or a multinational company—it will take whatever you've got."
In 2013 he expanded with Brittingham Boats on Monona Bay, helping to spark a renaissance in a troubled city park. Now it's a safe, bustling place frequented by anyone from downtown workers squeezing in a noon-hour kayak ride to yoga practitioners on paddleboards.
"It's been so cool to see this community support us," he says. "We have neighbors buy memberships and they don't even like being on the water, they just want to support us."
In 2016 Leeper opened Marshall Boats on Lake Mendota, not a far paddle from popular campus spots like Picnic Point and the Union Terrace. In 2017 Madison Boats was born as the parent company for all three locations.
As an entrepreneur, Leeper still wonders sometimes about where he and his company fit in with the greater business world. But the sight of so many people enjoying time together in some of his city's most picturesque places usually answers the question.
"I have more opportunity to use resources we have—the lakes, the boathouses—to make an impact in my community than I can anywhere else," he says. "Every few years I think, 'Is this what I should be doing with my life?' and it always comes down to 'Yeah.'"
---
What Floats His Boat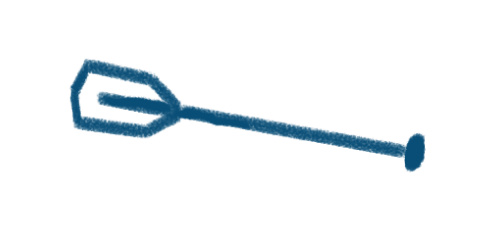 Preferred paddle
Leeper likes paddleboards, which are a relatively new option in the water world. "I put my son on the front of it, I put my dog on the front of it. I like seeing into the water, I like the vantage point, and I like the workout I get. On a no-wind day, anybody can do it."
A little hideaway
Leeper's favorite easy paddling destination is across Lake Wingra to a spot called Big Spring. "In 10 minutes you paddle into a cove and there's a spring with water bubbling out of it. It was revered by the Ho-Chunk and you can just feel that it was a very special place."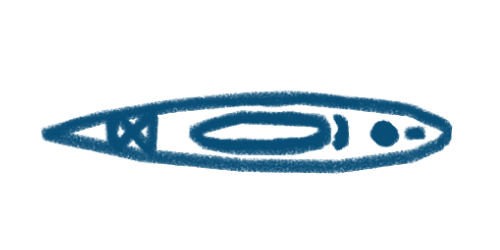 City adventure
For a unique view of Madison, Leeper suggests kayaking from Wingra Boats to Brittingham Boats by way of Wingra Creek. "You go under bridges, you go under Park Street and Fish Hatchery Road. You see green herons. Northern pike and muskies shoot by you in the water. Then you get dumped out at Olin Park and—boom—the whole Madison skyline is there. It's the billion-dollar view of Madison."
---