Long before "best practices" in the business world ever become recognized as such, chances are good they were explored and tested years earlier by business professors or PhD students. Business faculty—especially those at major research institutions like UW–Madison—are forward-looking thinkers who can forecast trends, test the plausibility of ideas, and shape our understanding of what's now and what's next.
It's this next-generation thinking that defines the cohort of 11 new faculty members joining the Wisconsin School of Business this year.
"These thought leaders are researching real-world problems that demand solutions and are relevant across a number of dimensions," says Vallabh "Samba" Sambamurthy, WSB's Albert O. Nicholas Dean. "They bring diversity of thought along with the intellectual capital necessary to support the School's growth. We need the expertise these new minds bring."
Just what are these new minds thinking about? Remi Daviet explores how consumer decisions can be predicted using insights from neuroscience. Victoria Zhang examines how social networks influence risky behavior like the overprescribing of opioids. Qinglai He looks at human-bot collaboration in online content moderation. And that's only the beginning of what these 11 new scholars and teachers bring to WSB.
New thinkers for 'today's grand challenges'
Business school faculty play a big role in shaping leaders who can navigate uncertainty and tackle complex programs. The challenges facing businesses today increasingly demand "big picture" thinkers—and that's exactly who WSB's new faculty are.
"We brought in scholars who operate at the convergence of technology, business, and society. They are thinking about today's grand challenges," says Sambamurthy. "We historically have not looked at the intersections, the overlap in disciplines. But society is larger than business, and this group of faculty is really motivated by those convergence points."
Several of these new faculty come to WSB with corporate work experience, bringing real-world relevance and understanding to their academic roles. Many are also award-winning instructors who will add great depth to WSB's teaching mission. As Sambamurthy sees it, all of this experience sets up the School's faculty members to be premier professional role models.
"They know business and they know how to model the professional behaviors our students need to see," says Sambamurthy. "As teachers and advisors, our faculty are on the front lines and we know our students watch and internalize their behaviors. That's why we place such an emphasis on inclusion, empathy, and trusted leadership."
What it takes to be hired at WSB
Hiring in academia doesn't follow the traditional "cover letter and résumé" process often used in the private sector. The timeline is extended—anywhere from a few months to a year—and candidates have multiple touchpoints, including interviews with school leadership, a presentation of recent research, and interaction with faculty peers.
"It's a whole-person process," says Terry Warfield, senior associate dean. "We need to get to know them, and likewise, they need to get to know us because presumably they will be here for five to 10 years, if not their whole life." UW–Madison is a sought-after place to land for both new and seasoned professors, with a strong reputation and compelling professional opportunities. Faculty positions are competitive, with more than 150 applicants applying for some of WSB's positions.
"That's a pretty strong testament to how attractive we are," says Warfield.
Adding expertise in high-demand fields
Hiring 11 faculty members in one year is not the norm for WSB. A typical year might see two or three new hires, with that growing to six in 2020. This year's larger investment signals growth in key disciplines that will advance the School's strategic plan, Roadmap 2025, and support important new initiatives.
"We hired in areas where we see significant program development," says Warfield. "We look for people who can contribute immediately and who can really lead. When we consider strategic goals like becoming a top 10 BBA program and growing our master's programs, these people are going to make an impact right away."
Several of WSB's new faculty members bring expertise in data analytics, computer science, and technology. They were hired to expand the School's capacity in business analytics, growing the curriculum and adding bench strength to this in-demand, cross-disciplinary field.
The hiring of three marketing professors reflects strategic growth in the full-time MBA program as WSB launches new tracks in technology product marketing, marketing analytics and insights, and brand and marketing management. These tracks, along with a new specialization in technology strategy and product management, underscore WSB's need to bring in scholars and teachers with future-focused outlooks who can keep pace with the evolving technology industry.
"Both in our business analytics and marketing programs, we have been able to create three new courses that we were not able to offer last year," says Sambamurthy. "We need those technology-intensive courses to be competitive with our peers."
In addition to developing courses, WSB's new faculty will add capacity for supporting the School's three new online undergraduate degrees in marketing, management, and human resources.
An eye toward growth
With this year's 11 new hires, WSB's total faculty count is now 86—and soon will be growing even more.
"We need to grow rapidly because we have many capacity needs," says Sambamurthy, who has prioritized faculty hiring since he started as dean in 2019. "Fortunately, we have many generous donors who support faculty recruitment and retention, and make it possible for us to hire at this rate."
As WSB grows, it's the School's up-and-coming faculty who will pave the path forward.
"What our new faculty are working on is state of the art. It's emerging. It's new thinking," says Sambamurthy. "It's what great programs and great education are built from."
---
Minjeong "MJ" Kim
Assistant Professor, Accounting and Information Systems
Before WSB: Kim earned a PhD in accountancy from the University of Illinois at Urbana-Champaign, following undergraduate and master's degrees at Yonsei University in Seoul, South Korea.
In the classroom: With her expertise in data analytics, Kim's accounting students will gain a future-focused toolkit using Python and Tableau to help turn data into decisions.
Research focus: Her work centers on how different incentive systems affect executives' behavior, and how their decisions then impact the economy, the environment, and the welfare of others. She became fascinated with topics relating to executive incentives as an undergraduate. "I would have conversations with my father, who was a CEO at that time, about what I had learned," she says.
A different path: An earlier career choice for Kim was to become a TV producer.
---
Hengjie Ai
Professor, Finance, Investment, and Banking
Before WSB: Ai will come to WSB in January 2022 from the University of Minnesota's Carlson School of Management. He was also previously on faculty at Duke University's Fuqua School of Business.
In the classroom: Ai will teach the core finance curriculum in WSB's full-time MBA program, and will teach in the PhD program as well.
Research focus: An expert in macroeconomics and financial economics, Ai researches asset pricing and the connection between volatility and asset returns. He has the rare distinction of having been published repeatedly at the very top level in both economics and finance.
Why Wisconsin: "A group of highly talented colleagues. Also, I made my decision in May, when the weather is really nice and the lakes are beautiful."
---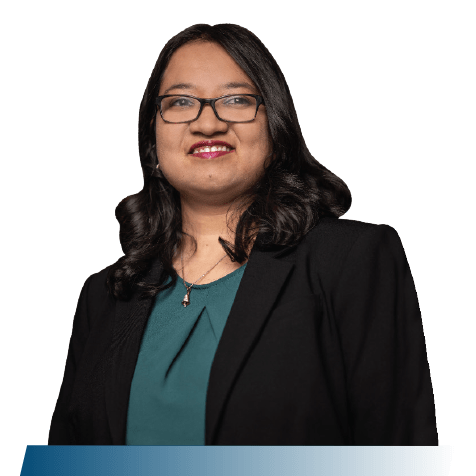 Ishita Chakraborty
Assistant Professor, Marketing
Thomas and Charlene Landsberg Smith Faculty Fellow
Before WSB: Chakraborty completed her PhD in quant marketing at Yale School of Management.
In the classroom: She will be developing and teaching a new course on social media marketing. Her goal for the class is to help budding marketers and entrepreneurs understand how to leverage social media to create a consistent and strong brand image.
Research focus: Chakraborty studies the development of algorithmic market research tools to derive richer, more accurate, real-time insights from unstructured data. She is currently exploring what drives consumers to write about certain topics in reviews and how businesses can use this information to enhance customer feedback. "I believe that business leaders can benefit tremendously from learning to structure and analyze complex data."
Extra credit: She is also studying B2B sales conversation videos to quantify the impact of nonverbal cues like body language and voice on negotiation outcomes. She speaks five languages, writes poetry, and loves to travel.
---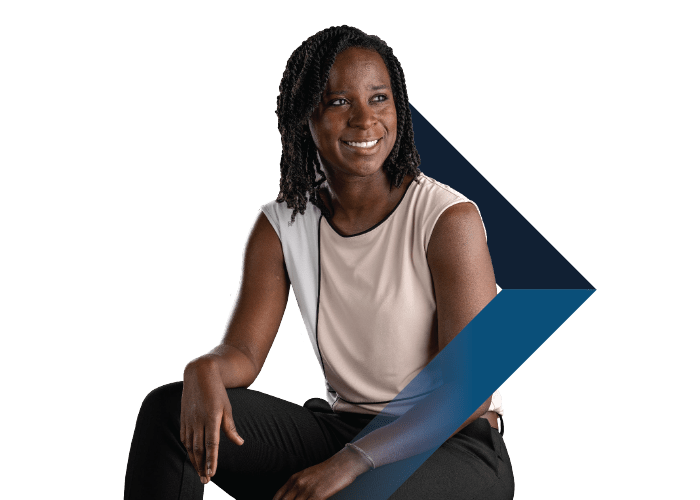 Aziza Jones (BBA '13)
Assistant Professor, Marketing
Jeffrey J. Diermeier Faculty Fellow
Returning to WSB: Jones received her BBA in marketing and management and human resources from the Wisconsin School of Business. "I'm so happy to be back at WSB to walk these halls in a different way, with a different energy, with a different ability to contribute to this institution and the university at large," she says. She holds a PhD in marketing from Rutgers University.
In the classroom: She will be redeveloping and teaching a strategic brand management course at the undergraduate and graduate levels. "I love the energy and questions that students bring to the classroom."
Research interests: Jones studies how social factors and social identities influence consumer behavior. She also researches social influence, examining concepts such as how racial identity influences interpersonal decision-making and how interpersonal factors can influence generosity.
On the weekend: On a typical Friday night, you can find Jones playing the piano or practicing Spanish.
Read more about Jones' recent research on how values impact consumer choices.
---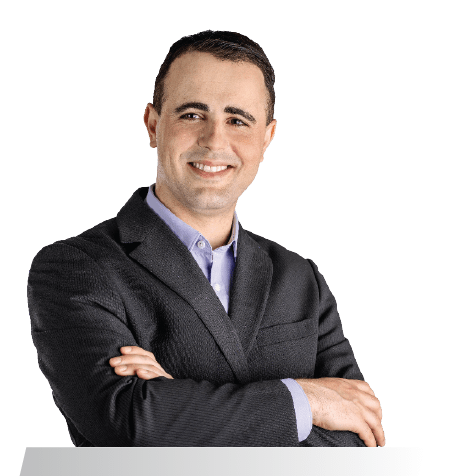 Remi Daviet
Assistant Professor, Marketing
Before WSB: Daviet served as a postdoctoral research fellow at The Wharton School after obtaining a PhD in economics from the University of Toronto.
In the classroom: He will help prepare undergraduate and graduate students to extract insights from data and make informed data-driven decisions, using statistics, machine learning, and artificial intelligence (AI).
Research focus: In addition to developing AI methods for data-driven decisions, Daviet takes a cross-disciplinary approach and focuses on understanding and predicting consumer decisions using insights from many fields, including neuroscience, cognitive science, psychology, genomics, and economics.
Beyond the CV: Outside of work, Daviet participates in capoeira, inline skating, and triathlons. He's also a musician.
---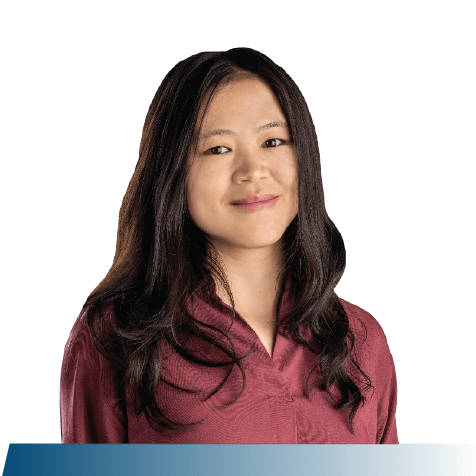 Qinglai He
Assistant Professor, Operations and Information Management
Before WSB: He received her PhD in information systems from the W.P. Carey School of Business at Arizona State University.
In the classroom: He's teaching expertise is in business analytics. It's a fulfilling role, she says, because "my course helps students learn actual skills and land their dream career."
Research focus: He's research examines user-generated content creativity, machine-human collaboration in content moderation, and platform policy and polarization. "This area is so fascinating to me because online platforms have become part of our lives and deeply influence how we think and behave," she says. Recent work focuses on content moderation and political polarization in the online community
A new beginning: She looks forward to a post-pandemic world of more face-to-face interaction with colleagues, students, and friends.
---
Emaad Manzoor
Assistant Professor, Operations and Information Management
Before WSB: Manzoor earned a PhD in information systems from Carnegie Mellon University. Earlier this year, he was recognized by the University of Chicago as a rising star in data science.
In the classroom: He will teach business analytics, and enjoys the classroom because of the challenge of "handling the curveball questions students throw at you."
Research focus: At the heart of Manzoor's research is persuasion in text-based communication: When and why do people change their minds online? Understanding that can help lessen the impact of propaganda and disinformation.
Beyond the CV: Manzoor's hidden talent is designing logos, websites, and t-shirts.
---
Nicholas Petruzzi
Professor, Operations and Information Management
Before WSB: Petruzzi will join the faculty in January 2022; he is currently at Penn State's Smeal College of Business, where he has been a professor and the department chair in supply chain management. He previously had been on the faculty at the University of Illinois at Urbana-Champaign.
In the classroom: He turns his passion for learning into a passion for teaching. His greater goal, beyond teaching the academics of supply chain management, is to help students learn how to learn.
Research focus: His research explores the economic implications of uncertainty within the primary focus areas of operations and supply chain management.
Getting goosebumps: Petruzzi says there's nothing quite like the sensation that comes from discovery in research—it starts with an "aha moment" that leads to a flash of insight and a moment of clarity. "I call it 'the Nerd Tingle,'" he says.
A book for the ages: When it comes to recommending a book, Petruzzi opts for a children's book―Frindle, by Andrew Clement—about creative thought and the power of words.
---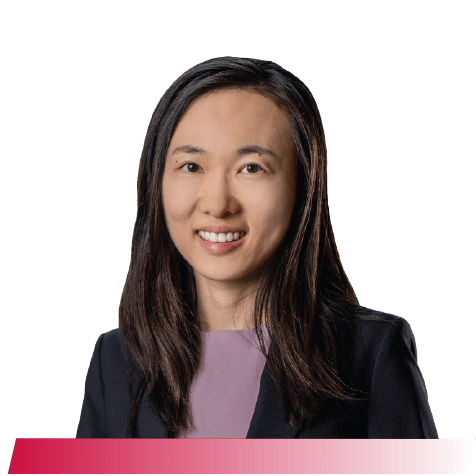 Victoria Zhang
Assistant Professor, Management and Human Resources
Before WSB: Zhang served as a postdoctoral associate at the Yale School of Management and holds a PhD in organizational behavior from Yale University.
In the classroom: She teaches Introduction to Managing Organizations, a popular course for both business and non-business majors. Zhang enjoys the opportunity to be part of her students' academic journeys. "I want to be very encouraging to my students, to help them realize the potential that they didn't realize they had."
Research focus: Zhang's research examines behavioral change, social networks, norm-violating practices. She studies how social networks shape contentious professional practices, specifically looking at the social network dynamics of high-risk prescribing in the opioid epidemic.
Looking ahead: Her future research agenda includes running field experiments and network interventions to create scalable behavioral change in organizations.
---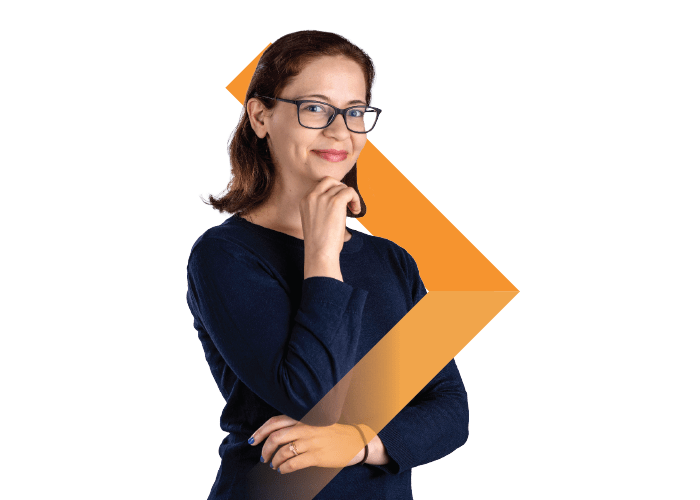 Stav Atir
Assistant Professor, Management and Human Resources
Before WSB: Atir was a postdoctoral research fellow at the University of Chicago Booth School of Business. She holds a PhD in social and personality psychology from Cornell University.
In the classroom: She will be teaching courses on negotiations and teams. A passionate teacher and learner, Atir is inspired by the transfer of knowledge. "My favorite part of teaching is seeing students' eyes light up when they find the material particularly cool or interesting."
Research focus: Atir examines how people evaluate and misevaluate their own knowledge and learning. She works to address questions such as: When do people mistakenly think they know things they don't know? Why do people sometimes fail to anticipate how much they are going to learn from an experience? She is also interested in how people think of others' knowledge and expertise, especially in the context of gender, and how gender bias can affect professional outcomes.
---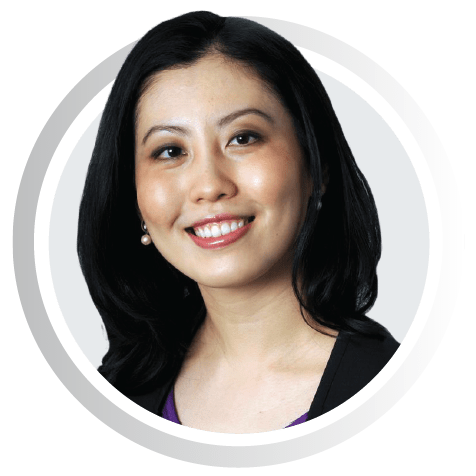 Chia-Jung Tsay
Associate Professor, Management and Human Resources
Bruce and Janice Ellig Professor in Management
Before WSB: Tsay was on faculty at the University College London School of Management for nearly 10 years. She holds a PhD from Harvard University in organizational behavior and psychology, as well as music.
In the classroom: She will teach negotiation in the professional and full-time MBA programs and a PhD seminar on organizational behavior. A widely respected instructor, Tsay was recognized by Poets & Quants as a 2021 Best 40 Under 40 Professor.
Research focus: Tsay looks at the factors that influence how we perceive and evaluate performance. She also investigates the role of perception, expertise, and nonconscious biases in professional selection and advancement. A recent paper of Tsay's featured in Harvard Business Review found that investors were more influenced by the "stage presence" of the entrepreneurs' presentations than the actual pitch content itself.
Not-so-hidden talent: Tsay is a classical pianist and has performed at Carnegie Hall, Lincoln Center, and the U.S. Embassy. She holds degrees from the Juilliard School and the Peabody Conservatory of the Johns Hopkins University, where she later served on the faculty.
Hengjie Ai, Nicholas Petruzzi, and Chia-Jung Tsay, submitted photos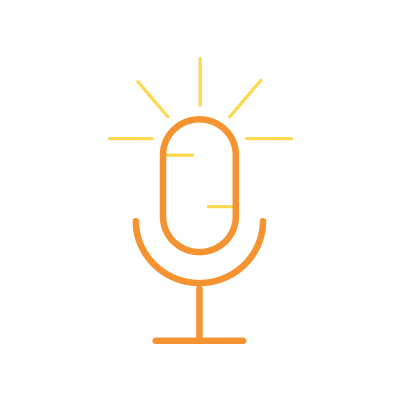 Listen and Learn
Even experts in their field like to learn new things. Here are a few podcasts WSB's new professors are listening to:
Stuff You Should Know | Freakonomics | Planet Money | Hidden Brain | No Such Thing As A Fish | Talking Machines | EconTalk
---