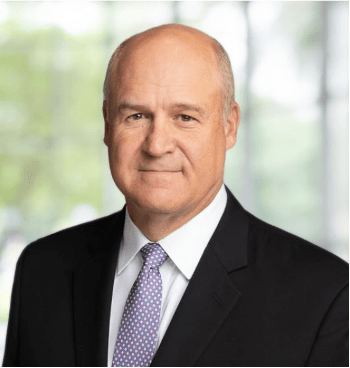 We are proud to welcome Mike Baucus, Managing Partner, Portfolio Operations to our Board of Advisors. His industry insight and experience will be a valuable addition to the Graaskamp Center for Real Estate as we work to maintain our position as the global leaders in real estate education.
Describe your current position and what an average work day is like for you.
As Managing Partner of portfolio operations, I am responsible for AIC Ventures' asset management, insurance, debt, credit underwriting, and dispositions functions. I am also a voting member of AIC's Investment Committee, Finance Committee, and Dispositions Committee. My typical day may include any of the following functions: strategic direction for assets we own, directing and advising team members with issues that arise from their management of over 100 buildings, negotiations related to acquisitions, financings, and/or dispositions, directing and signing off on underwriting related to new acquisitions, and probably most importantly, collaborating with the rest of the leadership team on AIC's operations, and future direction.
What does the world need from real estate professionals today?
In a word: INTEGRITY. I would love to wipe out the phrase "retrade." We have all seen it. Most of us have been on the other side of it. It is an ugly part of the commercial real estate business. At AIC Ventures, we live to our word every time, and NEVER change our terms once agreed upon.
What do you enjoy most about being in the real estate profession? The deal! Of course, this entails identifying an acquisition target, negotiating the purchase, the closing and financing the purchase, managing the asset, and then ultimately selling the asset. In addition, developing a team to competently complete all of the above.
In your view, what is the biggest opportunity in commercial real estate today?
Opportunities lie across the spectrum today due to the crazy low level of interest rates. Whether you are developing, investing in stabilized properties, or redeveloping properties, the cost of debt capital today is so cheap (in most instances 3% or less for senior debt) that opportunities abound across the real estate spectrum.
What advice would you give to young professionals starting a career in real estate?
Identify your niche. Commercial real estate comes in so many ways, shapes, and forms. Do you want to work for an institution or be an entrepreneur? Big deals or small deals? One-off or portfolio? Sector (industrial, multi-family, retail, office, hotel, senior living, residential)? Development or investor? Intermediary, principal or advisor? Equity or debt? Domestic or international? There are so many different areas that comprise commercial real estate, and if you want to be an expert, you need find your niche and maximize your skill sets and knowledgebase in that niche. This is the best way to be successful in my opinion. The fastest way to lose money is to commit capital in a sector you are not expert. You will likely be taken advantage of by someone more skilled and knowledgeable in such niche.
What are you look forward to as a new member of the Graaskamp Center Advisory Board?
Helping students springboard into their real estate careers.
---