Real Estate Club Speakers Highlight the Growing Field of Sustainable Real Estate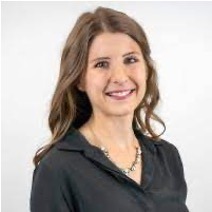 As the academic year comes to an end, the Real Estate Club hosted its last meeting of the semester with a focus on sustainable real estate. The club was fortunate enough to have two experts in real estate sustainability on the panel, Annalise Dunn and Barry Howard, making for an informative and interesting meeting. Annalise Dunn is the Senior Sustainability Project Manager at JLL where she works "as a consultant for a diverse portfolio of clients, and strategically implements certifications and infuses sustainability goals into design, construction, and operations." Barry Howard is the Principal and Chief Sustainability Officer of Core Spaces and has a background in general contracting, development, sustainability, and finance.
The discussion began with each panel member highlighting the work their company does and overall goals in shaping the real estate industry. Annalise talked about JLL's commitment to sustainable real estate and focus on the intersection of the triple bottom line: people, planet, and profit. Annalise's goal is to not only make real estate a neutral environmental impact industry but eventually a positive environmental impact industry. Barry shared Core Spaces' belief that real estate is a very local and personal endeavor. He stressed the importance of creating community through the spaces we live in and talked about the company's efforts to "bring nature home" by adding greenery in buildings. Barry pointed out that health and wellness is often overlooked in the discussion on sustainability. The added health benefits from making spaces green should not be overlooked and can play a vital role in adding value to a property.
The first question the panelists were asked was about how real estate will change in the next 50 years. Very quickly Barry stated with enthusiasm, "Electrify!" Both Barry and Annalise believe much will change in the near future, especially with regards to the industry being electrified. Buildings will have to adapt and add the infrastructure needed to handle these changes or run the risk of becoming obsolete. Annalise added that "people will still have a need for physical office space", and that currently there is an overreaction in the market due to covid and the incorrect notion that we will never move away from a work from home environment.
Later in the discussion, a student asked about the best ways to get started in a career in sustainability. This question was music to both panelist's ears, and Annalise emphasized that many jobs have sustainability incorporated in them and that it is not exclusively positions like her own, with sustainability in the title, that are involved in efforts to make the world a greener place. Barry stated that "real estate touches everyone", making it a unique field with many ways to get into it. Change is made in the margins, and the little efforts to be more sustainable add up quickly to make a huge impact.
The meeting shifted towards the health and wellness components of sustainability and Annalise shared her perspective on their importance, we are in the midst of a "large push towards spaces with high health and wellness ratings." Demand for spaces that are healthy to spend time in is at an all-time high. Annalise reminded the group that "a company's most important asset is its human capital", and that any smart business prioritizes taking great care of its most valuable asset. She went on to reference a recent study concluding that health and wellness is the next trillion-dollar industry, and the opportunity this recent shift has created.
To wrap up the meeting, the two professionals both stated the importance of looking at the recent health and wellness efforts from a business perspective. Green, sustainable changes create tangible value for a property. Annalise said that there is, "typically a 10 percent increase in rental rates and asset valuations for a healthy and sustainable building". With a background in finance and experience pitching sustainable change ideas in a corporate setting, Barry echoed Annalise's point and stated that "economic value is a universal plus that everyone understands and wants."
Thank you to both Annalise Dunn and Barry Howard for taking the time to share such valuable insights on sustainability in real estate with the club!
---