We continued our Nicholas Center Speaker Series this week by hosting Cara Lombardo for a discussion on activist investing.  This was a fascinating discussion with a special mix of an inherently interesting topic and a speaker with a special skillset and an influential platform.  Cara is the Wall Street Journal reporter responsible for activist situations – it is hard to overstate the influence of this platform as new activist situations are uncovered and each side battles in the court of public opinion.  Even so, Cara brings a unique competitive advantage to her role that is extremely rare.  In addition to her award-winning journalism, Cara has a Masters in Accounting and a Masters in Journalism (all from the University of Wisconsin!), is a Certified Public Accountant and worked as an auditor for PricewaterhouseCoopers.  Her rigorous accounting background enables her high quality reporting, healthy skepticism and the ability to weigh competing arguments. 
In our discussion, Cara shed light on the small, but influential world of activist investing.  She discussed the key players and their interconnectedness – activist investors (with many different approaches), the companies targeted, the legal and financial advisors, the public relations firms, the proxy solicitors, and the proxy advisory firms.  She also discussed the most interesting activist situation she's seen (Campbell Soup), recent developments in the activism world, the process she uses to understand these situations and her goals as a reporter.  We had an extensive Q&A session with the audience where Cara fielded questions from ~50 students, staff and faculty in attendance. 
Thank you Cara for spending time with us and encouraging our continued interest in this subject matter.  We will continue our habit of reading her stories first when we open the WSJ in the morning!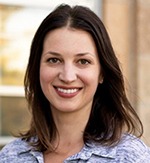 To see all of Cara's WSJ articles, please see https://www.wsj.com/news/author/cara-lombardo
To follow Cara on Twitter, please use @CaraRLombardo
---